Former Visva-Bharati VC held guilty of fraud
Dilip Sinha and ex-registrar endorsed math teacher's fake certificates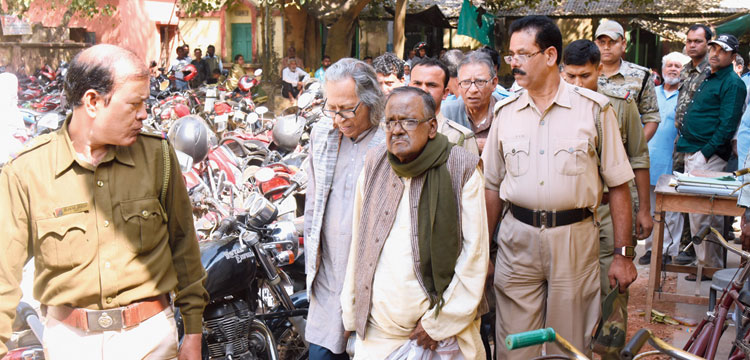 ---
Bolpur(Birbhum)
|
Published 20.02.19, 09:01 PM
|
---
A Bolpur court on Wednesday held a former Visva-Bharati vice-chancellor, an ex-registrar and a former maths lecturer guilty of endorsing the teacher's forged degrees and allowing her to continue in the job for five years.
Former VC Dilip Sinha, ex-registrar Dilip Mukherjee and teacher Mukti Deb, convicted of forgery and criminal conspiracy, were sent to jail by the additional chief judicial magistrate ahead of the sentencing on Thursday.
Although the maximum punishment for the crimes committed by the trio could extend to lifetime imprisonment, Phiroj Pal, the assistant public prosecutor, said they could get a jail term of up to seven years.
"That is because the court of the additional chief judicial magistrate, where the trial was held, does not have the powers to award sentences exceeding seven years, Pal added.
Deb had taught mathematics at the varsity on the basis of forged marksheets and degree certificates that were endorsed by Sinha and Mukherjee. "The trio have been found guilty of criminal conspiracy and five other sections of forgery of the IPC," Naba Kumar Ghosh, the special public prosecutor, said.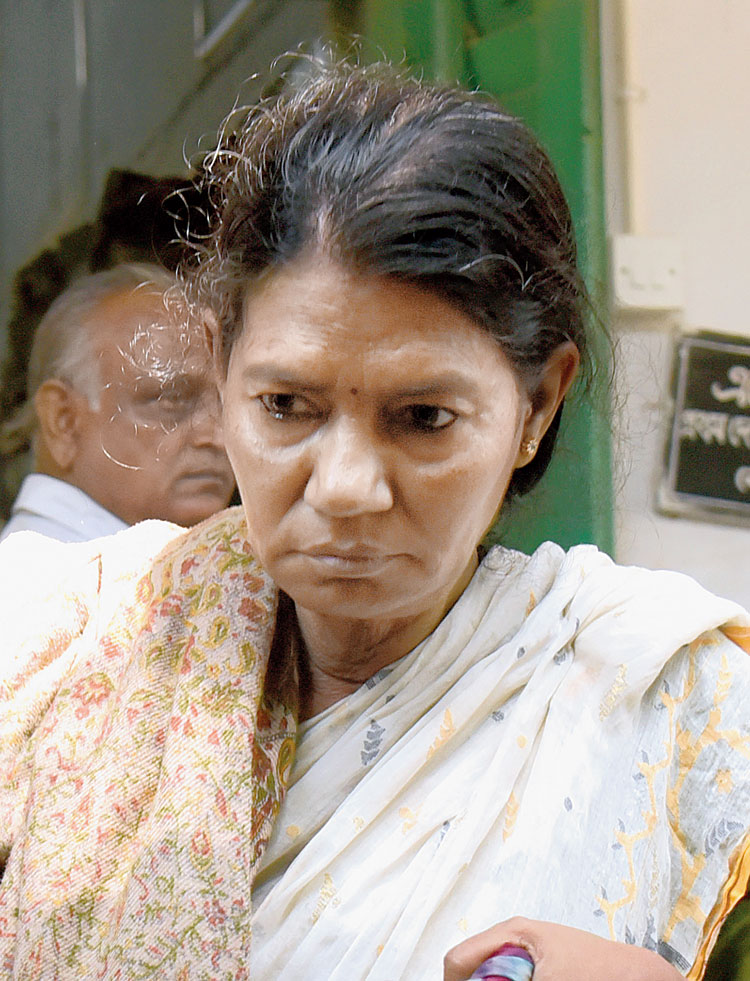 The university first suspected something amiss in 2002 when Deb applied for a PhD in the mathematics department where she had joined as a lecturer in 1997. She had attached copies of her testimonials attested by Sinha, the former vice-chancellor.
Top university officials were surprised when Deb withdrew her application later, after the Board of Studies in the mathematics department sought her original marksheets for her PhD application.
"She had submitted certificates and marksheets claiming she had completed bachelor degree in applied mathematics from Calcutta University and Masters' from Jadavpur University. She completed her MPhil in applied mathematics at Calcutta University under the guidance of Dilip Sinha. But when she withdrew her PhD application, Viswa-Bharati wrote to the Calcutta and Jadavpur universities and learnt that both the degree and post-graduate marksheets of Deb were forged," a former university official said.
The then registrar of Visva Bharati, Sunil Sarkar, lodged a complaint against Deb in 2004. The CID probed the case. Deb was suspended and sacked in May 2004.
The investigators found that Sinha had attested the copies of Deb's testimonials without verifying the originals. Sinha was Deb's guide during her MPhil.
Mukherjee, the former registrar, did not ask Deb either to produce her original marksheets, special public prosecutor Ghosh said.