Firm insists on 1000 hours of trial for glitch-free Metro
Test run requirement threatens to derail east-West schedule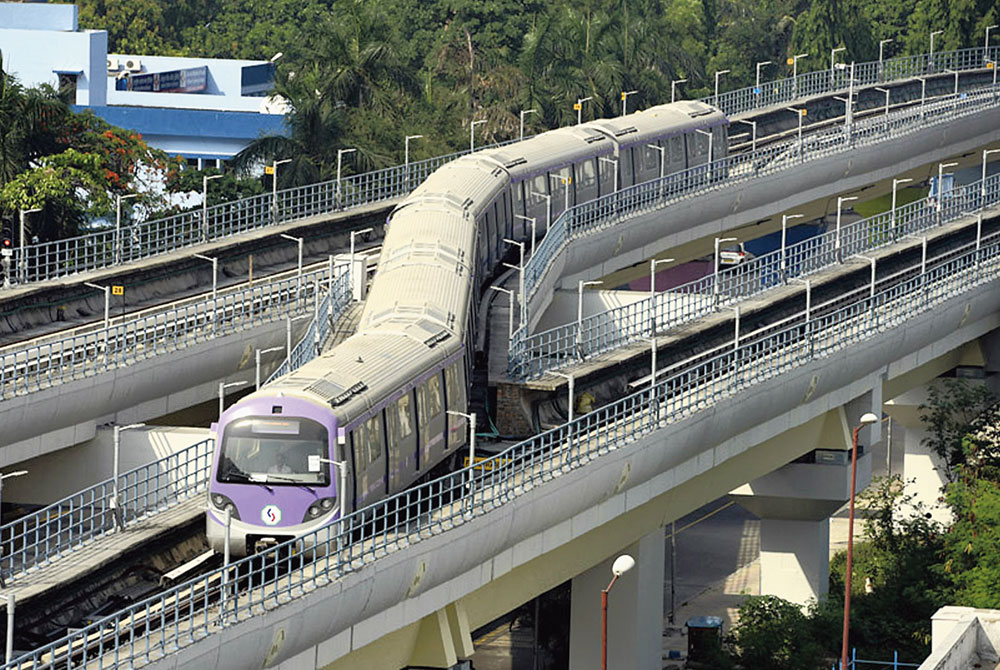 ---
|
Calcutta
|
Published 07.05.19, 10:14 PM
---
A European firm fine-tuning the signalling system of East-West Metro will declare the system fit for use only after 1,000 hours of trial, which the company considers necessary to ascertain whether a glitch detected a month ago has been fixed.
The glitch was spotted while rakes were negotiating sharp curves during a trial run.
Railway officials said their plan for a faster trial to ensure an early start of commercial run had run into a roadblock following the European firm's insistence on the 1,000-hour trial.
East-West Metro, when fully functional, will link Salt Lake Sector V with Howrah Maidan and run under the Hooghly river. In the first phase, the trains will run between Sector V and the Salt Lake stadium.
An official in Kolkata Metro Rail Corporation (KMRC), the implementing agency of the East-West project, said the 1,000-hour trial started on Tuesday afternoon.
Representatives of Ansaldo Signalling and Transportation Systems, an Italy-headquartered company that is looking after software integration of East-West Metro, spotted the glitch during a trial run a month ago.
"The snag was detected when rakes were negotiating sharp curves, of which there will be many along the entire route," the KMRC official said. "Ansaldo has changed the software database and asked us to run a 1,000-hour trial to be sure that the glitch has been fixed."
Officials of the company have told KMRC that they had faced similar issues in Copenhagen and Taipei, said Anup Kumar Kundu, director, rolling stocks, KMRC. "There they had followed the 1,000-hour-trial protocol before giving clearance for commercial run."
A source quoted a senior Ansaldo official as saying: "We have identified critical safety issues that need to be addressed. That is what we are doing now."
Senior officials of the company in Paris will ascertain from the digital logbook whether the trial has continued for the required number of hours. Besides, the firm's engineers will be on the rakes during the trial.
A KMRC official said they were planning 20 hours of trial daily with at least two rakes. Which means it would take more than 45 days to complete 1,000 hours.
"This requirement for 1,000 hours of trial was an unexpected development, which came while we were in the middle of getting our final clearances," said Manas Sarkar, managing director, KMRC.
A senior official of the company who refused to be named said the authorities had a tentative plan to start the first phase of the project towards the end of June.
"It will be an uphill task to meet the deadline in view of Ansaldo's stand," the official said.