February 17 Nimtita railway station blast aimed to kill then minister Jakir Hossain: NIA
The agency has slapped charges under the UAPA on the two prime accused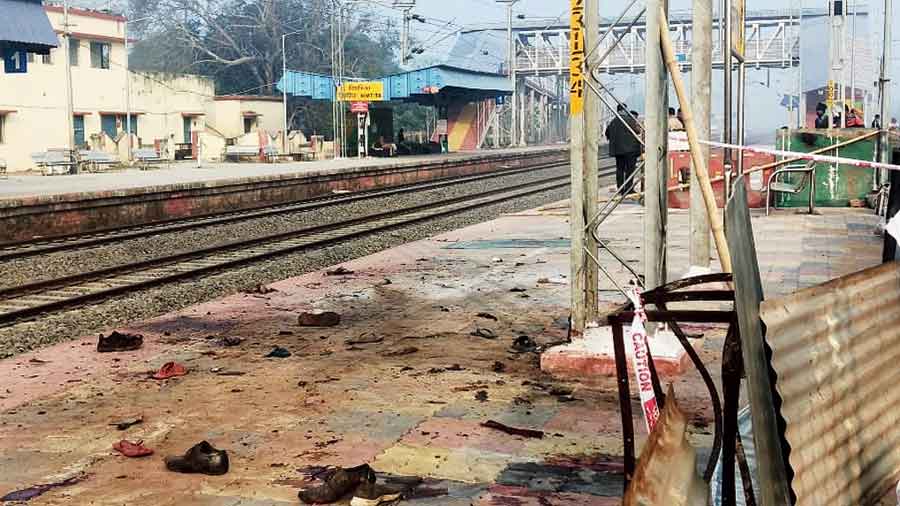 ---
Calcutta
|
Published 25.08.21, 01:54 AM
|
---
The blast at Nimtita railway station in Murshidabad on the night of February 17 was aimed at killing Jakir Hossain, the then Bengal minister of state for labour, and explosives used were high-grade IEDs, the National Investigation Agency said in its chargesheet.
The NIA has slapped charges under the UAPA on the two prime accused.
The blast occurred around 10pm when Jakir and 26 others were about to board the Sealdah-bound Teesta Torsa Express from  Nimtita station. All the injured, including Jakir, had received multiple splinter injuries and were rushed to Calcutta's SSKM hospital.
In its chargesheet submitted to Bankshall court here on Tuesday, the NIA said Shahidul Islam  and Abu Samad, the two prime accused, had "hatched a criminal conspiracy" to kill Jakir and his supporters "in order to strike terror in the minds of the people" and to derail the Assembly elections between March and April, 2021.
Immediately after the incident, chief minister Mamata Banerjee had set up a special investigation team while handing over the probe to the state CID. The CID arrested Shahidul and Samad and recovered pieces of iron containers, capacitors and parts of batteries used in two-wheelers from the site.
The NIA, which took over the probe on March 2, said in its chargesheet that improvised explosive devices were used in the blast. Shahidul allegedly procured items for making the IED from shops in Suti, Murshidabad.
"He held several meetings with Samad for the final selection of the site for executing the conspiracy," the chargesheet said. "Both the accused persons had also unsuccessfully tried to destroy the phones used by them for misleading the investigating agency."
Officers said the two had tried to destroy a mobile phone and, unable to do so, had dismantled it and hidden the parts in a tree in a mango orchard in Suti.
The NIA also sought the court's permission to continue with the probe and unearth the bigger conspiracy.