Family, teachers stand by students in need
Madhyamik champions' journey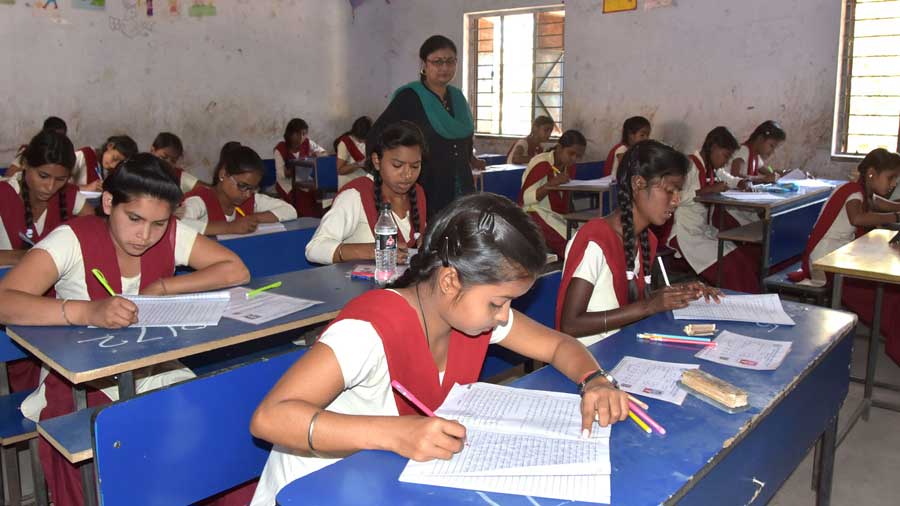 The West Bengal Board of Secondary Education results were declared on Wednesday
File picture
---
Siliguri, Alipurduar, Murshidabad
|
Published 18.07.20, 01:17 AM
|
---
The Telegraph chronicles the struggle and toil of some students who passed Madhyamik examinations conducted by the West Bengal Board of Secondary Education. The results were declared on Wednesday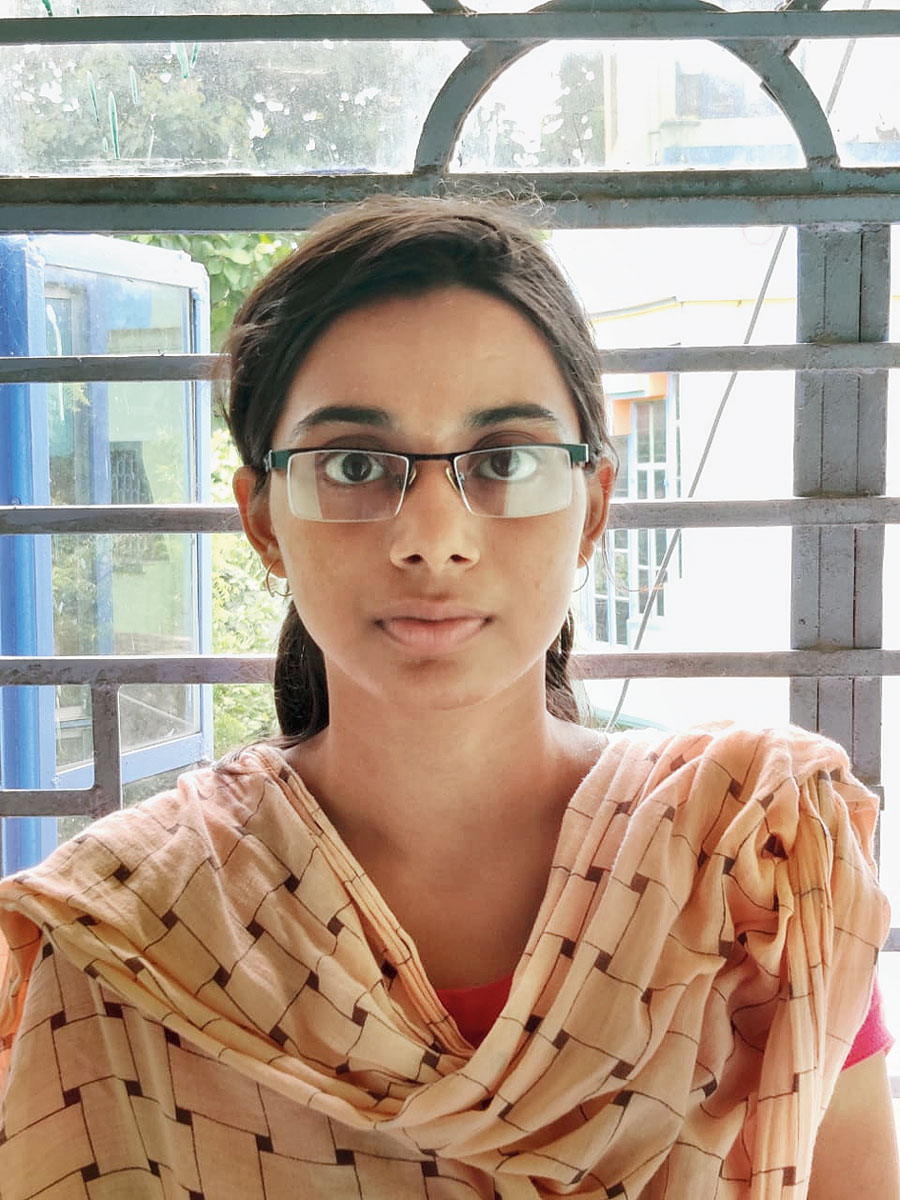 School: Bhabda Netaji High School, Gangapur, Beldanga, Murshidabad
Score: 680
The second to youngest of 11 siblings, Rima got used to a life of uncertainty at the age of eight when she lost her father Gholam Rahman to illness.
The family of 12 went for years without a breadwinner. A one acre of agricultural land behind the family home brings Rima and her family Rs 3,000 a month.
Knowing her situation, Rima did not even think of asking her mother Mehrun Nissa for a private tutor.
"I walk 2km to school every morning and study hard. I have been carried through on the support of my teachers. I have been helped immensely by my physics teacher Shaheed Panna and biology teacher Nilufer Rashid," said Rima.
The girl wants to be a doctor and has already secured admission at the Al-Amin Mission for science.
Rima is inspired by her elder sister Rehena Sultana, who recently completed MSc in mathematics at Aliah University in Calcutta.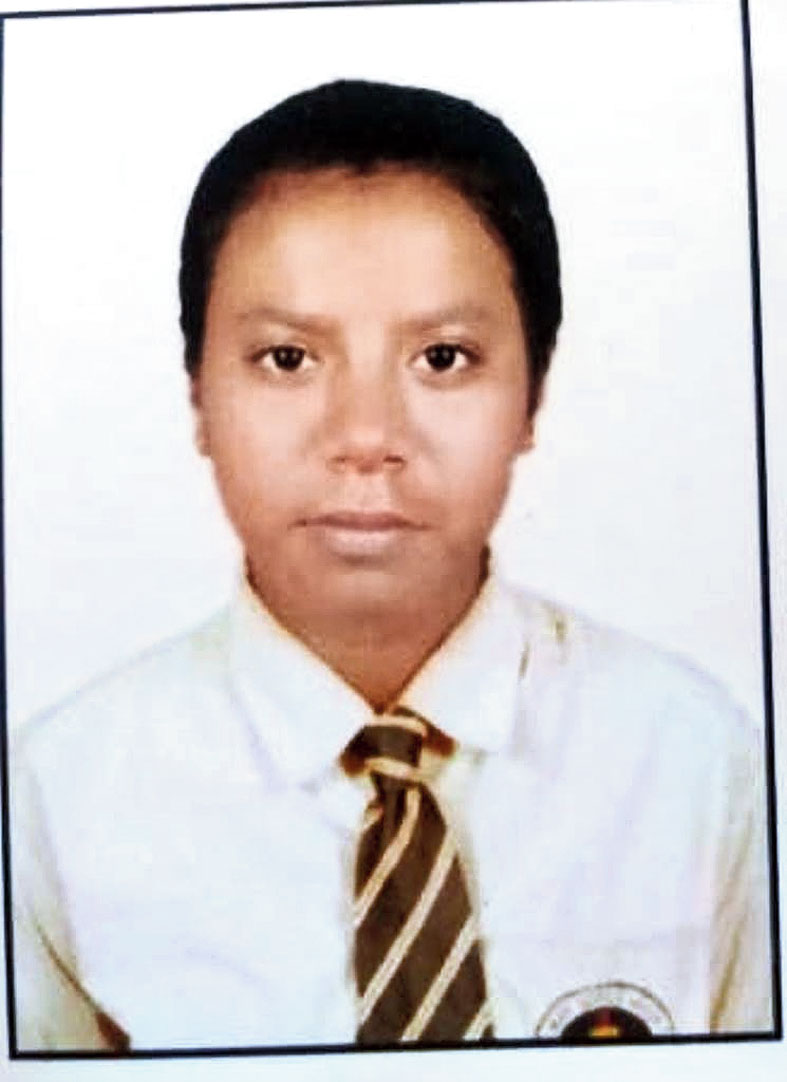 Name: Ankita Burman
School: New Jalpaiguri Railway Girls' High School, Siliguri;
Score: 606
The girl's father works in a steel furniture making unit and earns around Rs 8,000 a month. "Even then, he managed to pay my private tuition fees. It is good that I have managed to meet their aspirations," said Ankita.
"I have tried my best but the credit also goes to my school teachers who had spontaneously come forward to help me in my studies," she added.
In higher secondary classes, she wants to study commerce.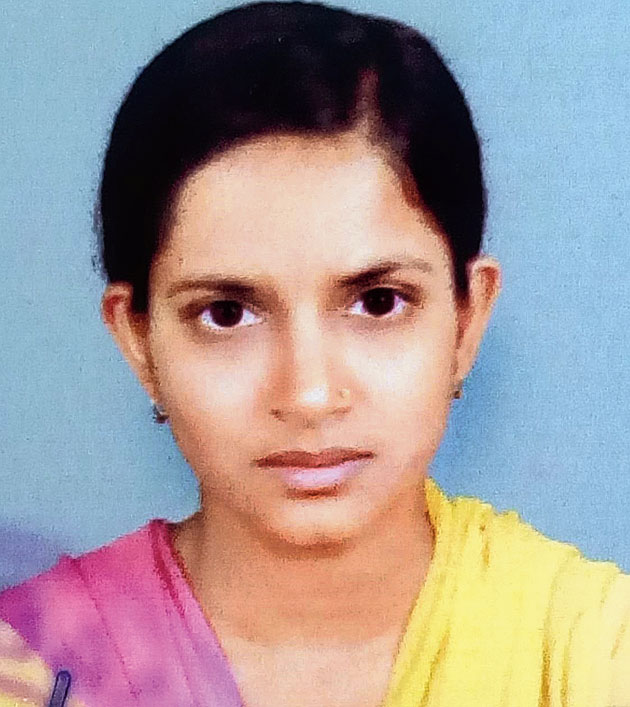 Name: Rita Haldar
School: Buddhabharati High School, Siliguri
Score: 631
The aspiration to be a teacher and stand by the family is what made Rita put her best efforts in the first major exam of her life.
In her home, her elder brother is the sole earning member who is a contractual worker at a plywood factory. Her mother occasionally works as a domestic help while her father is jobless because of ill health.
"Even in crisis, my brother paid for my private tuitions. It is good that I have managed to prove myself," she said.