Eve-teasing protester shot by two miscreants at Harischandrapur in Malda
Residents vandalized the houses of the accused and police had to reach the spot to bring situation under control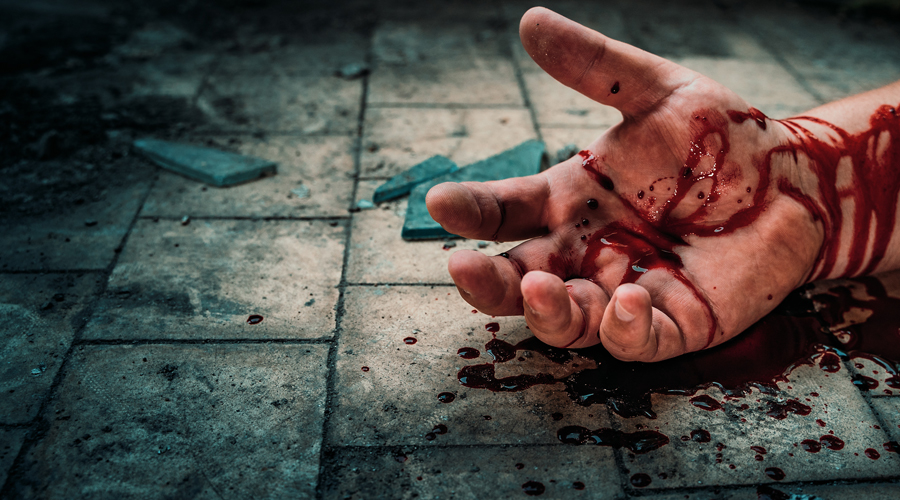 Representational Image
Shutterstock
---
Malda
|
Published 27.05.21, 01:37 AM
|
---
A youth was shot by two miscreants at Harischandrapur in Malda late on Tuesday evening after he protested eve-teasing of girls by the duo and threatened to take steps against them.
Sources said the accused Kartik Rabidas and Jagannath Das shot Chand Singh, 22, in the chest at a local market in the Kariali Bazar area. Locals rushed him to the rural hospital where doctors declared him dead.
After the incident, a section of residents vandalized the houses of the accused and police had to reach the spot to bring situation under control. Later at night, both have been arrested from a hideout, police officials said.
Chand Singh, the victim, who hails from Kariali Bazar area that is under Harischandrapur police station of the district, was moving through a local marketplace when the duo, identified as Kartik Rabidas and Jagannath Das, reached the place.  They opened fire at him. The bullet hit Chand in his chest and he collapsed at the spot.
Some locals ran for help and rushed him to the rural hospital in Harishchandrapur where doctors pronounced him dead.According to the residents, both Kartik and Jagannath were known criminals of the area and would often eve-tease girls in the locality.
 They have past records of crime and would often tease girls. Recently, Chand had alerted them that if they do not refrain from such acts, he would take steps against them.
"My son's protest irked the duo and thus they killed him. We want justice," said Shibani, Chand's mother.
As the news spread, a section of local people got agitated and ransacked the houses of both the accused. Also, they raised a blockade on the state highway demanding the arrest of the duo who had fled the village after the incident.
Police rushed to the spot and after some time, could persuade the demonstrators to return their homes. Also, senior police officials, including Sanjay Kumar Das, the inspector – in – charge of Harischandrapur police station, started conducting raids to nab the duo.Later at night, police conducted raids and arrested the accused from a hideout in Samsi under Ratua police station.
"Although, it has been primarily learnt that Chand was killed for protesting against the accused. We are interrogating the duo to know if there was any other motive behind the murder," said Sanjay Kumar Das, the officer-in-charge of Harischandrapur police station.