Metro evacuation begins
86 buildings along SN Banerjee Road identified as weak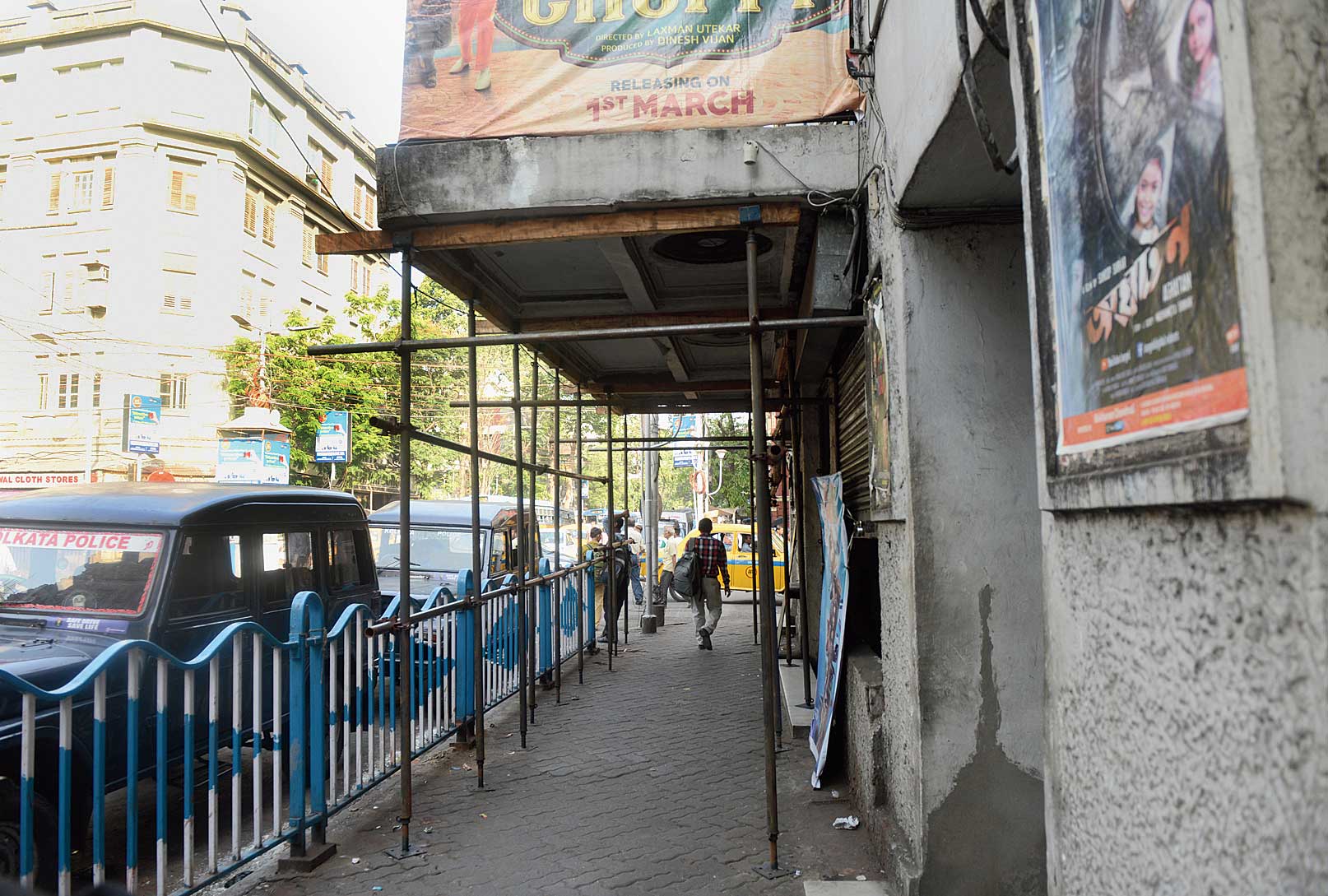 ---
---
Buildings along SN Banerjee Road that fall in the path of the East-West Metro's twin tunnels will be vacated from Tuesday, railway officials said on Monday.
The final phase of the tunnel boring work between Esplanade and Sealdah is currently underway for the project that will connect Sector V with Howrah Maidan through the Hooghly.
Work on strengthening the buildings identified to be in poor condition started about a week ago.
Tonnes of steel and truckloads of cement are being used to strengthen the buildings.
Steel props, tilt meters, settlement markers and other monitoring equipment are being used in the exercise. The props are meant to support the structures from the inside as well as the outside.
Tonnes of grout, a mixture of water, cement and sand, have been injected into the concrete base of the structures. The process will continue even when the tunnel-boring machines pass underneath, a Kolkata Metro Rail Corporation official said.
The company, the project's implementing agency, and ITD ITD-CEM, the construction company building the tunnels, surveyed the area to identify the buildings.
"In the first phase, we have identified 86 buildings along SN Banerjee Road which have to be vacated," the KMRC official said. "The condition of these buildings is weak and it has to be strengthened."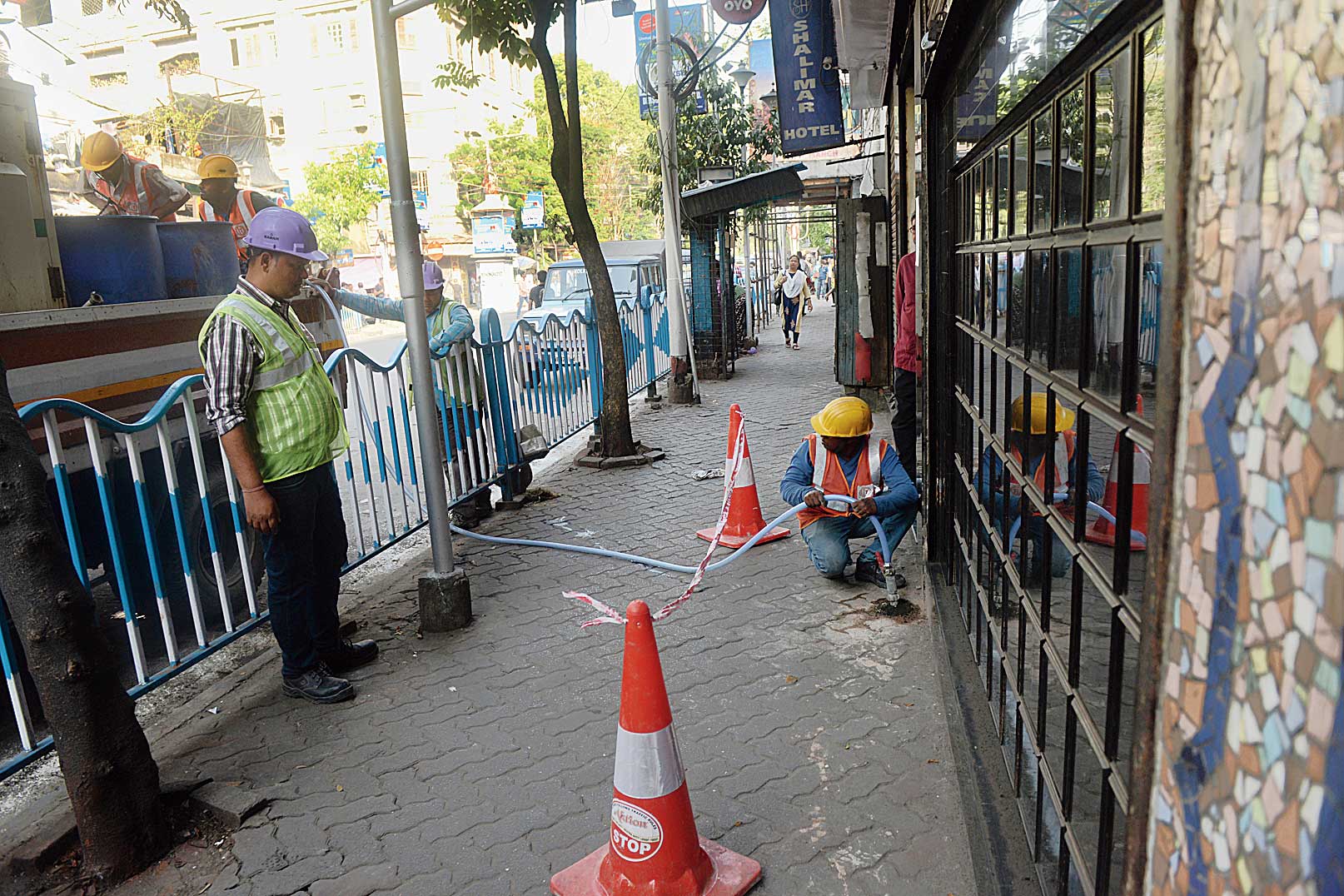 These 86 buildings fall within a 800m stretch between the Esplanade crossing and Subodh Mullick Square (Wellington Square).
A vent shaft is being built at Subodh Mullick Square to pump fresh air into the tunnels. The shaft will function as an emergency evacuation point when the Metro becomes functional on this route.
Initially, buildings along a 100m stretch from the Esplanade crossing will be vacated, the official said.
At least 15 families would be evacuated and they can return once the tunnel-boring machines have passed under the buildings, the official said.
This paper had reported in February that the twin tunnels from Esplanade to Sealdah would pass under or close to more than 300 buildings, several of which are decades old and might need to be vacated before the start of work.
The 2.45km route from Esplanade to Sealdah starts at SN Banerjee Road and enters Nirmal Chunder Street on its way to BB Ganguly Street and Sealdah station.
The last lap of tunnelling would require around 14 months to complete, another KMRC official said.
At Esplanade, the tracks will be 27m under the ground and will climb up to 17m by the time they reach Sealdah.
A similar exercise of evacuating residents and strengthening buildings had taken place when the tunnels were built along Brabourne Road as part of the project.
The 3.8km stretch between Howrah Maidan and Esplanade had 100-odd buildings, including the ones on Brabourne Road.