Embezzle charge against BJP MP, nephew
Parliamentarian Arjun Singh said he was 'least bothered' about the complaint or case as 'there was no corruption'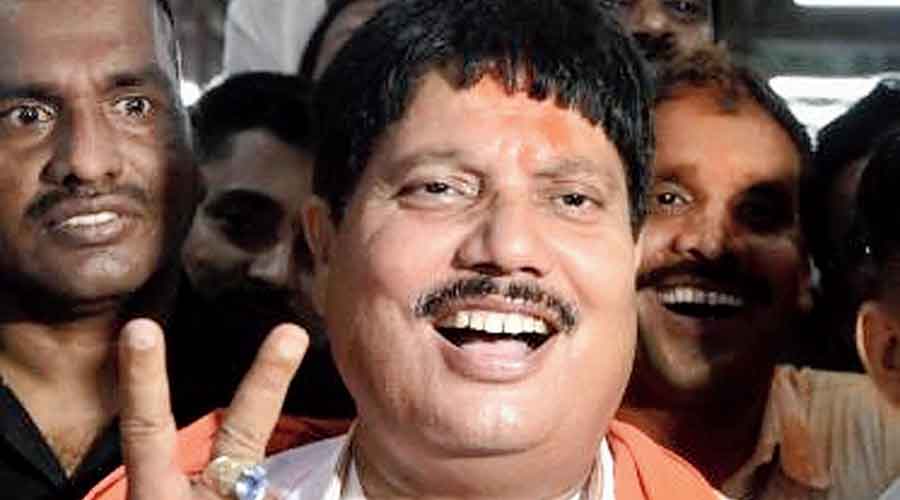 ---
|
Bhatpara
|
Published 07.09.20, 02:29 AM
---
Police have started a case against BJP's Barrackpore MP Arjun Singh and his nephew Sourav Singh, accusing the duo of embezzling Rs 9.21 crore during the MP's tenure as chairman of Bhatpara municipality.
"Misappropriation took place through a fictitious savings account that he had opened in a private bank in the name of 'Chairman's Relief Fund'," said a police source
"We are conducting the probe on the basis of a complaint filed by Bhatpara civic board's former chairman and current administrator Arun Kumar Banerjee," added the source.
Based on the complaint, the police have charged Singh and Sourav with theft, misappropriation of property, criminal breach of trust, cheating to create loss, forgery for cheating, and using forged documents as genuine, under the relevant clauses of the Indian Penal Code and the Prevention of Corruption Act, 1988.
Singh, who quit Trinamul to join the saffron party before Lok Sabha polls in 2019, said he was "least bothered" about the complaint or case, as "there was no corruption". "All payments from the fund were made through cheques to help people in distress."
"On a number of occasions, the fund was used to pay the salary of the municipality's employees, as the state government failed to provide funds to meet the salary needs," said the MP of the industrial suburbs north of Calcutta.
The parliamentarian added: "I belong to a family that has been living in Bhatpara for over 140 years and we have no dearth of money. So I have no need to cheat people to satisfy personal interests."