East-West work only with court permission
The company said it was consulting 'experts' from the country and abroad to figure out the 'exact nature of the problem'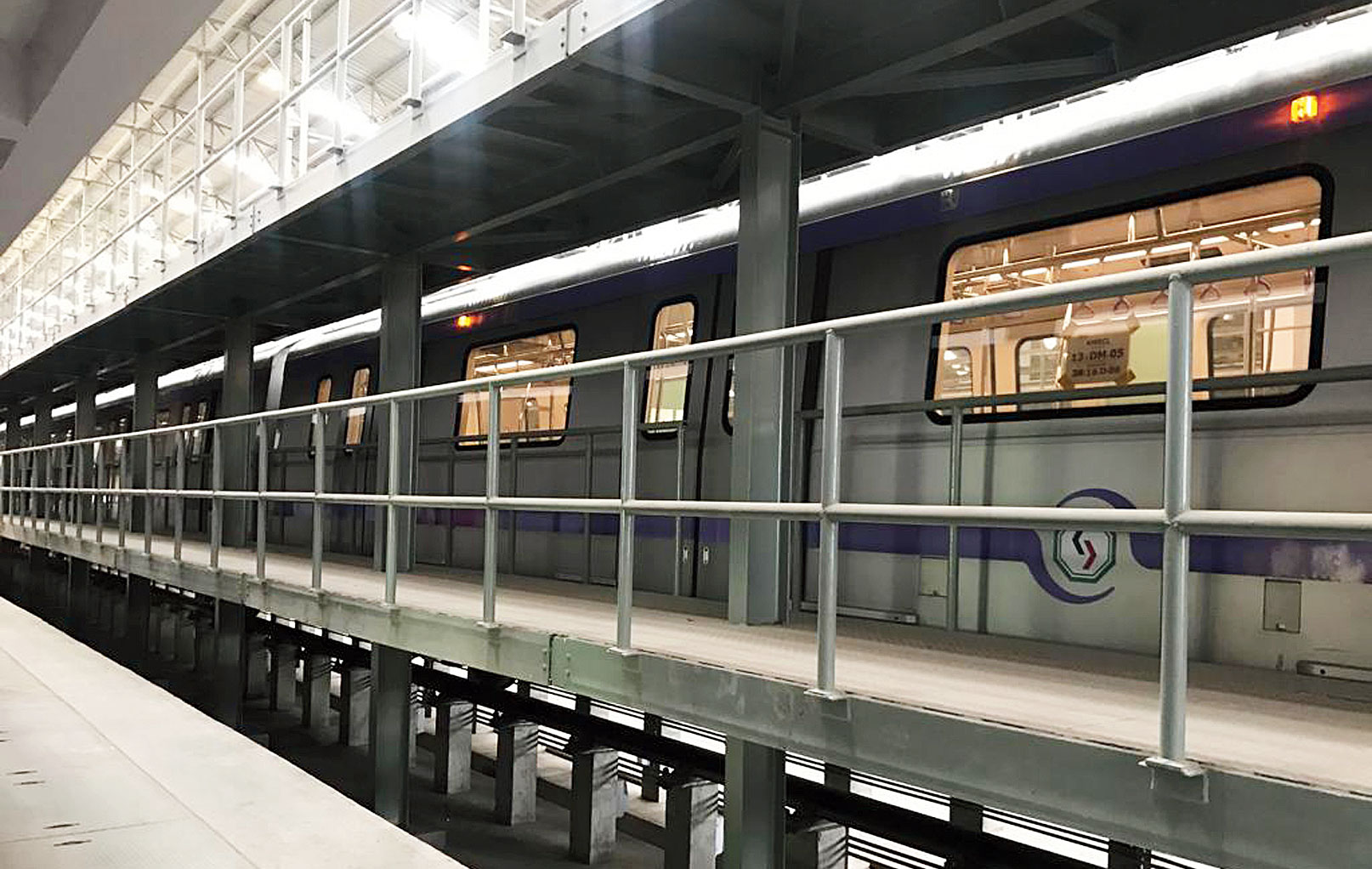 ---
|
Calcutta
|
Published 03.09.19, 10:15 PM
---
East-West Metro has stopped construction on the affected stretch and work will resume only with the court's permission, the Kolkata Metro Rail Corporation (KMRC) told Calcutta High Court on Wednesday.
The company told the court that it was consulting "experts" from the country and abroad to figure out the "exact nature of the problem".
The court was hearing a PIL filed more than a month ago by an NGO representing residents worried about the consequence of boring tunnels some 17m under their homes.
After the mishap on Saturday and Sunday, residents had sought an "urgent hearing" of the PIL that had sought the court's intervention.
The assurance of "no work without court nod" was given when the PIL came up for hearing before the division bench of Chief Justice T.B.N. Radhakrishnan and Justice Arijit Banerjee.
"After taking the opinion of experts, my client will first approach the court and obtain its approval before starting further construction," Jishnu Saha, appearing for the KMRC, said. "Only a kilometre of the tunnel-boring work was left when the cave-in occurred. Soon, we stopped the construction and started evacuating residents of the buildings. They have been shifted to other places for now."
Saptangshu Basu, representing NGO Paribesh Academy, which had filed the PIL, told the court that residents who had been evacuated from their buildings were facing problems because they were not allowed to bring their belongings from their homes.
The bench asked the KMRC to allow a person from every family to enter their homes to bring out essential items. "During their entry to the buildings, at least one KMRC official should accompany them," the chief justice said. The matter will again come up for hearing on September 16. The bench told the KMRC to file a status report in the form of an affidavit that day.