Doctors' strike: SSKM saves the day for man stuck with denture
Patient could have died of perforation of the oesophagus if not treated immediately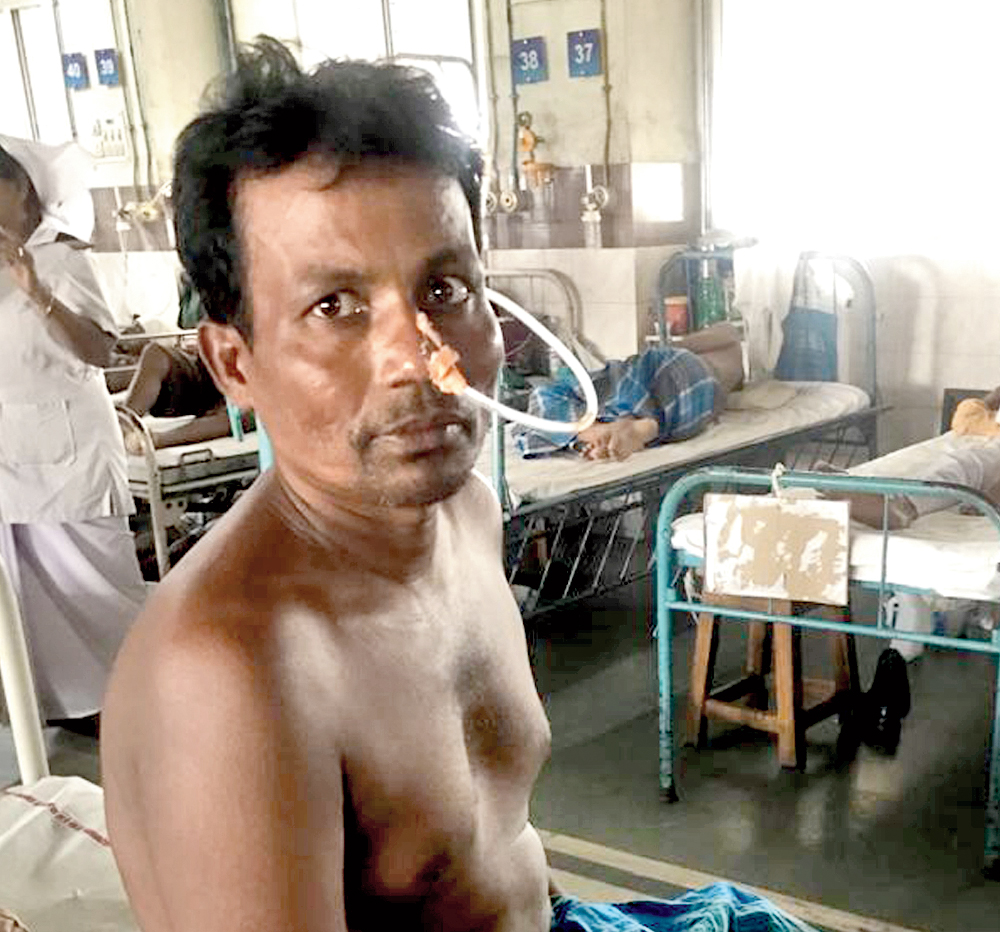 ---
|
Calcutta
|
Published 15.06.19, 01:22 AM
---
A patient with a denture stuck in his oesophagus, left untreated at NRS Medical College and Hospital, was admitted to SSKM through the "back door" where he has undergone surgery.
Nurul Sheikh, 45, from Purbasthali in Burdwan, was taken to SSKM on Wednesday when the junior doctors' ceasework was on and the emergency ward was non-functional.
"A patient is admitted to a government hospital either through the emergency ward or the outpatient department. On Wednesday, both were shut," an SSKM doctor said.
"I requested a hospital official to issue a ticket for emergency admission for this poor patient who needed immediate surgery. The patient could have died of perforation of the oesophagus," Arunabha Sengupta, a professor and head of the ENT department at SSKM, said.
"I don't know how he got my number... but he and his relatives were crying over phone, requesting me to treat him," Sengupta said on Friday. "It is my duty to save the life of a patient.... Although I support the movement, I decided to get the patient admitted."
Nurul said the denture came off when he took some medicine with water. "I could not eat and was hardly able to breathe," he said.
Nurul was first taken to a clinic in Burdwan from where he reached NRS hospital on Sunday.
The junior doctor's agitation started from Tuesday.
"Some people in NRS said there was a doctors' strike and no treatment would be available. We were scared that he would die and were desperate to shift him," a relative said.
They got Sengupta's phone number from a person in their locality and called him up.
The family members signed a bond to release him from NRS and took him to SSKM.
"I didn't know how I could get him admitted. Then we came up with this idea and requested the official to use his discretion to get a admission ticket issued," Sengupta said.