Doctors' strike: Patients leave Kalyani hospital
The handful of senior doctors at the 1,000-bed hospital struggled to attend to patients in the emergency department without admitting anybody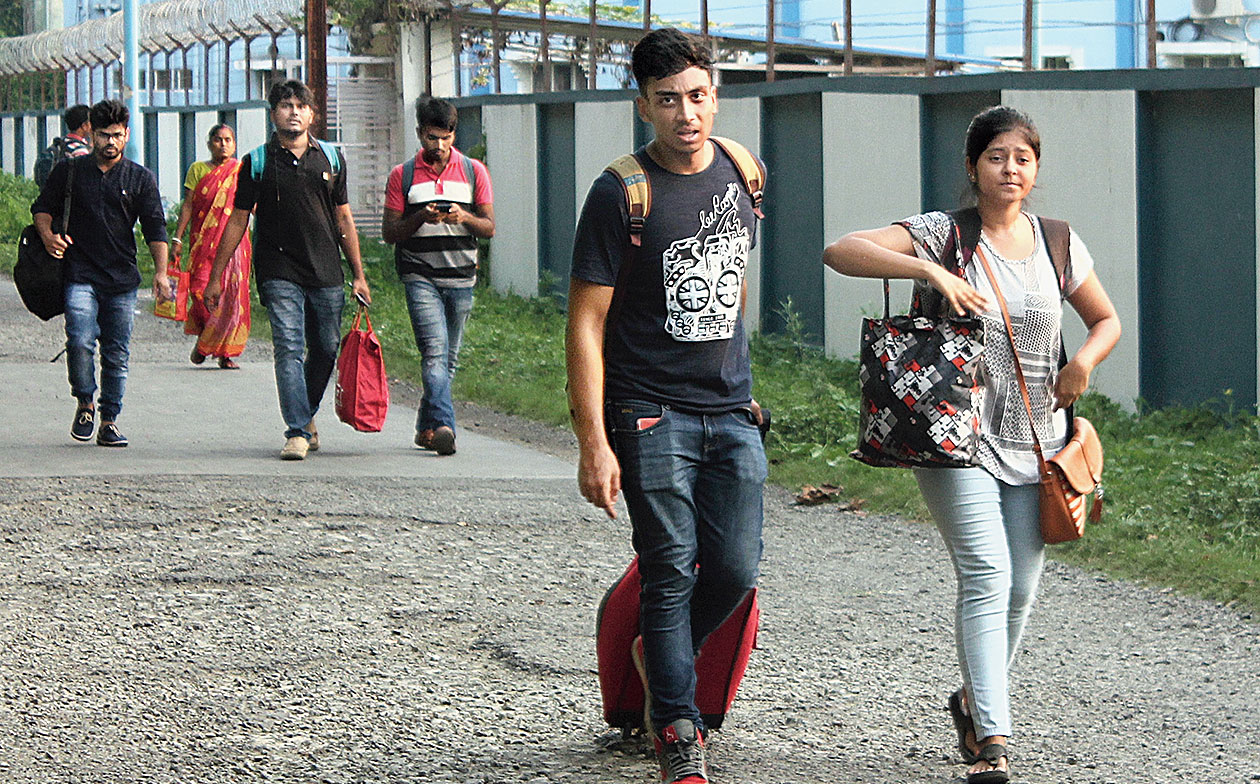 ---
|
Kalyani
|
Published 16.06.19, 12:12 AM
---
Almost 90 per cent of patients admitted to the College of Medicine and Jawaharlal Nehru Hospital in Nadia's Kalyani have left citing lack of treatment as 41 professors at the institute put in their papers on Saturday.
The outpatient department of the hospital remained closed on Saturday, crippling services almost totally with all the interns leaving for their homes on Thursday.
The handful of senior doctors at the 1,000-bed hospital struggled to attend to patients in the emergency department without admitting anybody.
The doctors held a meeting on Saturday and then signed joint letter addressed to the registrar, West Bengal University of Health Services.
Kaustabh Chakraborty, one of the doctors who signed the mass resignation letter, said: "It was the collective decision of the doctors since we found no ray of hope for a resolution of the problem."
Hospital sources said that most of the professors had left after submitting the mass resignation.
The hospital's medical superintendent Avijit Mukherjee said: "We were trying our best to provide minimum services. But that, too, was hampered because of the mass resignation, which will be sent to the higher authorities."
Protests were held at Murshidabad Medical College and Hospital in Behrampore after a woman admitted there died on Saturday afternoon. The police dispersed the mob.
The incident prompted the nursing staff to suspend their services.
Medical superintendent Debdas Saha was not available for comment. A senior doctor who said he had seen the patient said: "She had been brought to the hospital in a dying condition and there was hardly any chance of survival."