Diwali pollutants last long
Low wind velocity keeps air highly toxic for days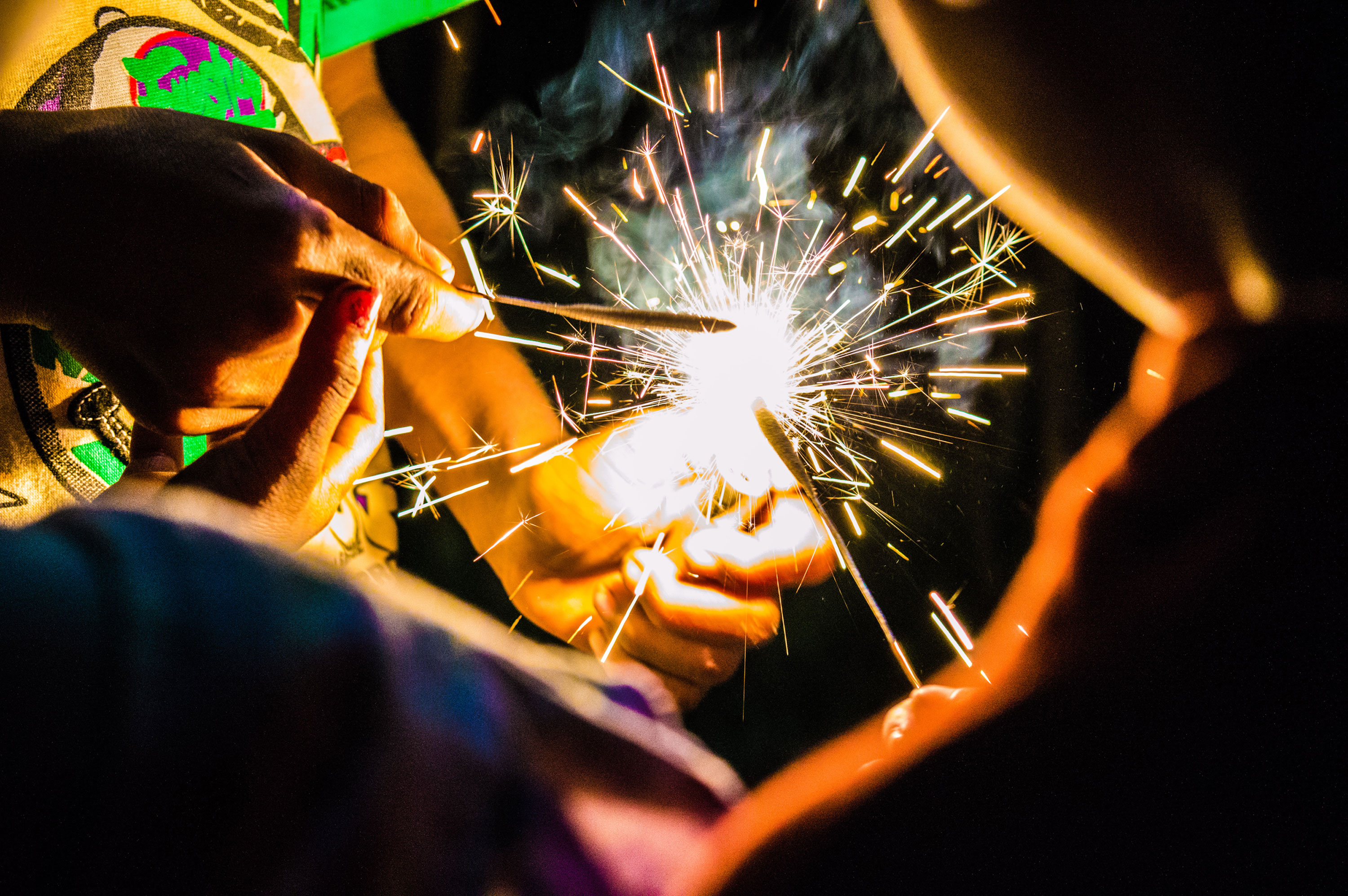 ---
|
Calcutta
|
Published 30.10.19, 08:50 PM
---
Toxic chemicals and other pollutants released in the air during Diwali stay for several days making the air "highly toxic", scientists have said.
Particulate matters take more time to disperse because wind velocity is low towards October-end or early November, when Diwali is celebrated, a state pollution control board official said on Wednesday evening.
As a result, pollutants remain suspended in the air for a longer period during this time of the year.
"If the wind velocity is higher, then pollutants get driven away," a state pollution control board scientist said.
The silver lining is that the wind velocity hasn't been too low in the past three days, he said. So, pollutants are dispersing faster. "The 24-hour-average air quality could have been worse had the wind velocity been lower than what it is now."
The wind velocity in Calcutta on Wednesday evening was around 1.9kmph, according to the Indian Meteorological Department website.
The air quality of Calcutta and Howrah remained "poor" between 4pm on Tuesday and 4pm on Wednesday though fewer crackers were burst on Tuesday night than the previous two nights, the pollution control board official said.
"Poor" air quality can cause breathing discomfort to people in case of prolonged exposure, according to the National Air Quality Index.
Several monitoring stations in Calcutta and Howrah have recorded "severe" air quality since Diwali on Sunday.
"Severe" air quality "affects healthy people and seriously impacts those with existing diseases", according to the national index.
This is because of the combined effect of new pollutants and old one still in the air. "A lot of people think why there is so much hullabaloo on bursting crackers," a scientist who has worked on air quality management for decades said.
"They think it is no big deal if people breathe polluted air for a few hours on Diwali. What they do not understand is that the huge pollution caused by crackers remain suspended in the air for a long time... pollutants don't go away in a few hours; instead they stay for days."
Metro had on October 17 reported that Calcuttans were down with cough and throat infections. Scientists and doctors blame the worsening air quality with a dip in the temperature for the cough and the infections.
The primary pollutant in nearly all monitoring stations was PM2.5, toxic particulates less than 2.5 microns in size. The minuscule size allows them to glide past nostrils, which block bigger particles.
Anumita Roy Chowdhury, the executive director of environmental research and advocacy organisation Centre for Science and Environment, told Metro that PM 2.5 were carriers of highly toxic chemicals — some even carcinogenic.
"Firecrackers are made of highly toxic chemicals. The chemicals attach to the particles and enter human bodies," she said.