Director Anik Dutta feels a sense of vindication
Hundreds of people marched in protest and held street-corner meetings to voice their disapproval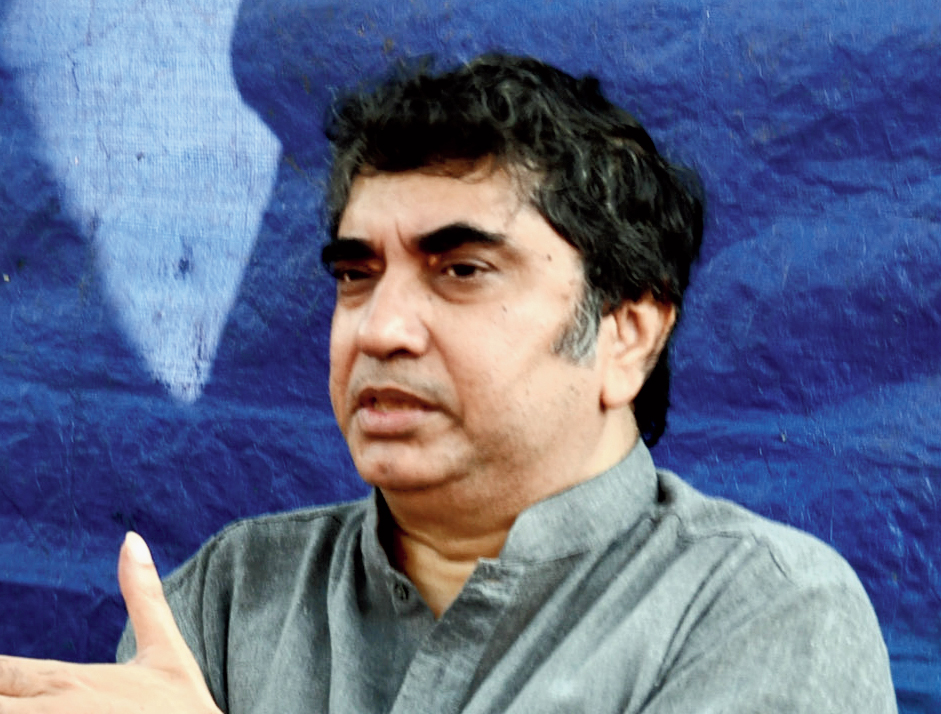 Anik Dutta
A Telegraph picture
---
Calcutta
|
Published 15.03.19, 11:43 PM
|
---
The Supreme Court order on Bhobishyoter Bhoot has provided "a sense of vindication" to its maker, Anik Dutta.
"Yes, there is a sense of vindication. It was great to see so many people spontaneously coming together to protest, support the cause and participate in the protests and speak out against the highhandedness of the state," Dutta told The Telegraph on Friday.
The film disappeared from city halls a day after it was released on February 15 and no one clearly said why. Hundreds of people marched in protest and held street-corner meetings to voice their disapproval.
"There was so much anger seething inside and a lot of bottled-up emotions found its way out. A lot of senior people from the industry such as Soumitra Chatterjee, Buddhadeb Dasgupta, Tarun Majumdar and Aparna Sen supported us, spoke up for the cause and participated in protest marches and meetings. I didn't call them up, they came on their own," Dutta said.
"It was amazing to see young people joining the protests in large numbers and capturing everything on their cameras and spreading the word through social media. Yes, a large number of people from the film fraternity did stay away, I don't know why or what compulsions they had. They must have had their
reasons."
Many saw in the decision to stop the screening of the film an attempt at denying the audience its right.
Actor-director Koushik Sen, who had participated in some of the protest meetings, said: "It's great to hear that the film will be back."
Filmmaker Buddhadeb Dasgupta welcomed the court directive, saying it marked a "great day for freedom of expression".
"No film should be blocked once it gets a censor certificate," Dasgupta said.
Koushik Sen, however, did not stop at rejoicing the court order. He pointed out that midway through the protests he had felt a bit disturbed.
"I felt some of the people were trying to use the Bhobishyoter Bhoot platform to address other political issues. Somehow I felt the main issue... was being diluted…. However, I'm really happy to hear the Supreme Court order today," he said.