June unemployment rate 6.5% against 11% nationally
Data suggest Bengal better off on jobs: CM
Mamata applauds 'robust' economic strategies during the pandemic and Amphan crisis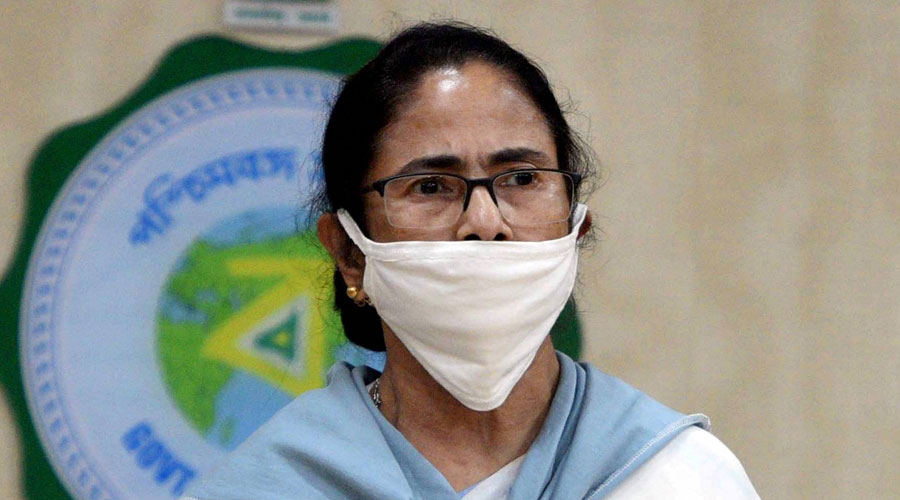 ---
|
Calcutta
|
Published 05.07.20, 04:06 AM
---
Chief minister Mamata Banerjee on Saturday lauded Bengal's unemployment rate for being lower than the national average, attributing it to the "robust" economic strategies of her government in the wake of Covid-19 and Amphan crises.
Her tweet cited the June data of the Centre for Monitoring Indian Economy (CMIE), a private research and business information company.
"We've implemented a robust economic strategy to tackle #COVID19 & the devastation caused by Amphan," she posted on the microblogging site. "Proof lies in West Bengal's Unemployment Rate for the month of June 2020 which stands at 6.5%, far better than that of India at 11%, UP at 9.6% & Haryana at 33.6%, as per CMIE."
In June, Mamata fielded her finance minister Amit Mitra twice to counter the rhetoric of Union home minister Amit Shah and finance minister Nirmala Sitharaman in the BJP's virtual rallies for Bengal. Mitra cited CMIE data — the May numbers then — to underscore how "poorly" BJP-ruled states and the Centre were doing to tackle unemployment.
According to the CMIE's June data, India's unemployment rate is 10.99 per cent, better than the 23.52 per cent in April and 23.48 per cent in May. Urban unemployment stands at 12.02 per cent. The states with the highest jobless percentages are Haryana (33.6), Tripura (21.3), Jharkhand (21), Kerala (20.1) and Bihar (19.5). States with the least unemployment rates are Assam (0.6), Meghalaya (1.1) and Andhra Pradesh (2.1). Bengal, at 6.5 per cent, is ninth from the top.
On what Bengal was doing right, besides creating man-days under the 100-day job guarantee scheme, economist Abhirup Sarkar cited two possible factors. One, small enterprises might have started with skilled migrant workers back home Bengal. Two, the lockdown has made people desperate enough to take up any job.
"This influx (of migrant workers) has widened the pool of skilled workers in Bengal, and there has been a boost, a revival of some sort, I think," said Sarkar, the chairman of the state's Sixth Pay Commission. "Many small enterprises have started with this skilled labour. Maybe small, nothing major, but this is still happening," he added. The other factor, however, was not as positive, Sarkar said.
"The desperation from the lockdown and its impact…is pushing people to take up anything that's available," said the economist. "Unemployment among the poor is usually less, because the poor cannot afford to stay unemployed. Which is why rural unemployment is always less than urban unemployment," he said.