From exchanging political and moral science books to ploughing rice fields, politicians in the Darjeeling hills are performing well in the theatre of absurdity before a bemused public.
On July 1, S.P. Sharma, the general secretary of the Akhil Bhartiya Gorkha League (Bharati Tamang faction) — the hills' oldest political party is now divided into three factions, started demanding the resignation of Darjeeling BJP MP Raju Bista alleging that people had lost faith in him as the legislator had done precious little to take forward the political demand (of a separate state) forward.
Bista shot back at Sharma armed with figures of the recently concluded Bengal Assembly elections.
"People whose vote share was less than Nota do not have the right to seek my resignation," said Bista.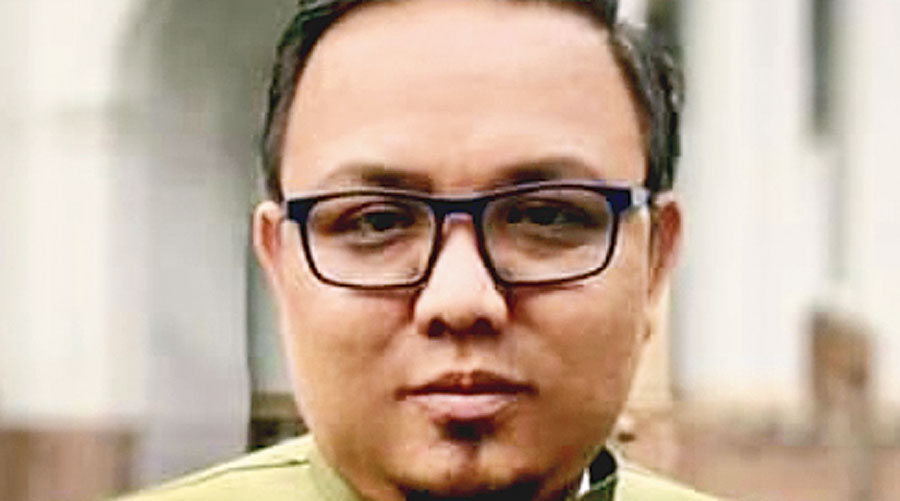 Neeraj Zimba. File photo
In the three hill seats of Darjeeling, Kalimpong and Kurseong, a total of 7,009 votes were cast in favour of Nota. The three candidates of Sharma's party had cumulatively polled 4,939 votes.
Bista's charge on Sharma opened doors for new theatrics.
Sharma and his party colleagues left a book on "political science" at Bista's residence in Darjeeling recently so that Bista could read and understand that in "democracy, anyone can raise questions".
Darjeeling BJP MLA Neeraj Zimba then came to Bista's defence.
Zimba, who had last week circulated video of himself ploughing a rice field at Bungkulong — a village in Mirik but one that does not fall under his Darjeeling constituency — purportedly to help a poor farming family, announced his decision to send a "moral science" book to Sharma.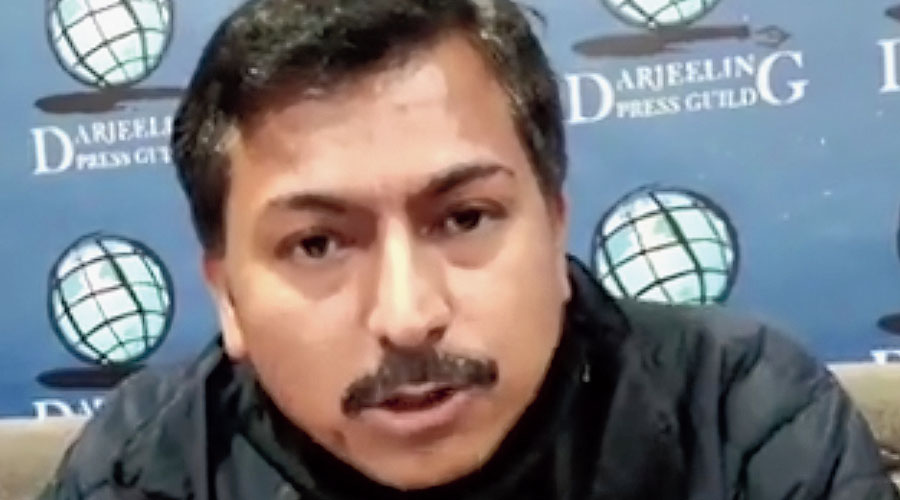 SP Sharma. File photo
"He (Sharma) is an agent of the state government. He has no political morality. I will send him a book on moral science soon," Zimba said on Friday and used many words that some described as "racist".
Sharma did not take things lying low.
The ABGL leader immediately issued a video providing the "two-in-one" MLA with a list of BJP politicians who needed to read moral science books.
The "two-in-one" reference was for Zimba, a GNLF leader who was elected on a BJP ticket.
Leaders who Sharma thought needed Zimba's moral science book were Raju Bista for allegedly lying on Gorkhaland, GNLF leader Ajoy Edwards for not accepting Zimba's candidature, Pratap Khati from the rival ABGL faction for stating that Scheduled Tribe status would be granted to 11 Gorkha communities by the Centre "one fine morning".
"Zimba should also read a fat book on moral science as he, too, has lied on numerous occasions. He should also send a book to B.P. Bajgain (Kurseong BJP MLA) for changing his stance on Gorkhaland issue and also to Sandeep Limbu (GNLF leader) for making false statements," added Sharma.
In between Bista-Sharma-Zimba episodes, the hills also witnessed Binay Tamang quitting his own faction in the Gorkha Janmukti Morcha.
Bimal Gurung, who heads the other Morcha faction, also wept when Tamang decided to hand over the party flag to the former.
"Politically, it has been an entertaining month so far," quipped a local resident.