Darjeeling is mourning the death of Indian army paratrooper Siddhant Chhetri, 22, who was killed in a terrorist attack in Jammu's Rajouri, on Friday.
Siddhant's mortal remains, wrapped in the Tricolour, reached Darjeeling on Saturday.
Sources said that Siddhant, who hailed from Kizom village in Bijanbari block of Darjeeling, had resumed his duty on April 14 this year just after his marriage. "His wife is inconsolable," said a Kizom villager.
Siddhant was among five army jawans killed in the Rajouri terrorist ambush. The others were havildar Neelam Singh, naik Arvind Kumar, lance naik Ruchin Singh Rawat and paratrooper Pramod Negi.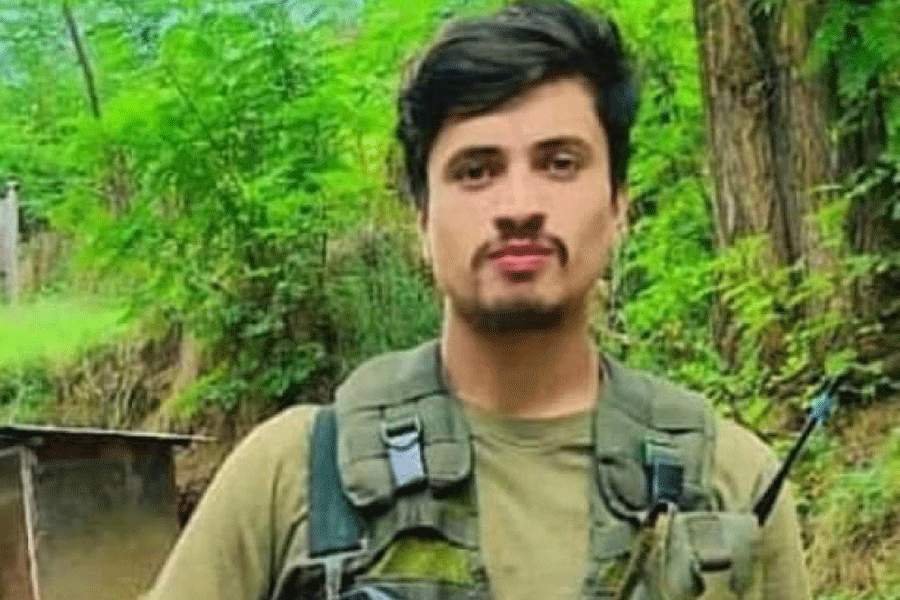 Siddhant Chhetri. The Telegraph
Siddhant joined the army in 2019 and was selected as a paratrooper of the 9 Para Special Force in 2021.
"In college (Darjeeling Government College), he'd say he wanted to join the army. I have saved his name as Army Bhai College on my phone," said Siddhant's friend and college senior Biswash Chhetri, adding that the youth played football and volleyball well and was a member of the students' union.
Siddhant's elder brother Navin is also in the Indian army.
Chief minister Mamata Banerjee on Saturday tweeted she was "deeply shocked to learn that our Siddhant Chhetri, a young jawan from Bijanbari, Darjeeling, is among the five valiant soldiers of the Indian Army, who lost their lives during an encounter with the terrorists...."
Gorkhaland Territorial Administration chief executive Anit Thapa and Darjeeling MP Raju Bista sent condolence messages to the family.
The funeral will be held in his village on Sunday.