Mamata lists aid for farmers hit by cyclone
'The assistance will help nearly one third of the farmers ahead of the kharif season'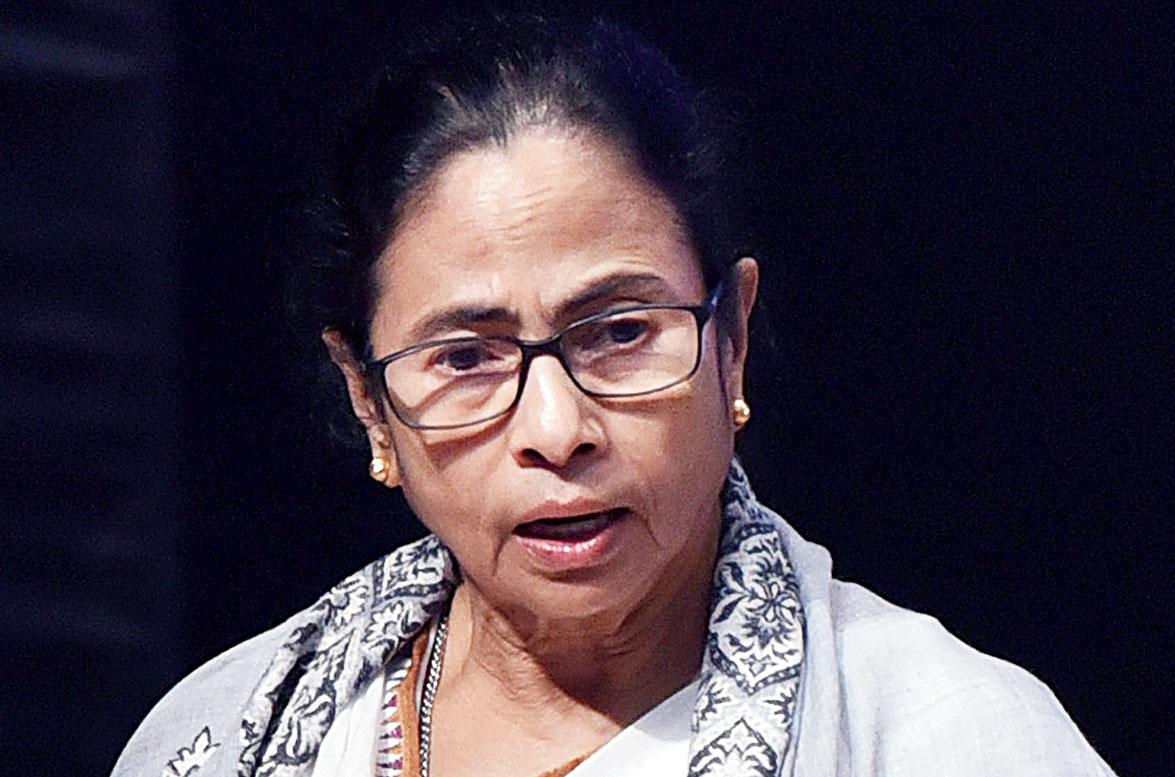 ---
|
Calcutta
|
Published 02.06.20, 10:59 PM
---
The Bengal government has released financial assistance of Rs 1,500 each to 23.27 lakh farmers and Rs 5,000 each to about 2 lakh betel leaf growers to compensate for losses inflicted by Cyclone Amphan, chief minister Mamata Banerjee tweeted on Tuesday.
"Against an initial estimate of providing assistance to 20 lakh farmers the government has released funds to 23.27 lakh farmers as crop damage assistance. We have also released funds to close to 2 lakh betel vine (pan) farmers," the chief minister tweeted.
"But most importantly, the state government brought more farmers under the financial assistance coverage than it was expected initially," said a source.
The move to bring in more farmers under the assistance programme is considered significant given the kharif (monsoon) season is set to start in two weeks. The assistance, sources said, would help nearly one third of the farmers in the state ahead of the season.
"Kharif is the biggest season as close to 72 lakh farmers cultivate their plots during the season. If the affected farmers get the financial help ahead of the season, they would be able to start cultivation on time," said a source.
Moreover, sources said, the state government would try to send the first allotment under the Krishak Bandhu scheme, under which a farmer can get a maximum of Rs 5,000 annually, before the kharif season kicks in.
The state has also brought in one lakh more betel leaf farmers under the financial assistance programme in addition to the initial plan of providing the assistance to one lakh betel leaf farmers.
"The government wants to bring in as many farmers as possible under the assistance scheme so that they don't face trouble cultivating their plots next season. It would help the ruling party reap benefit in future," said a source.
A finance department official said the state government did not try to hold itself back while extending assistance to the affected farmers even when the state's financial condition was at a stress.
"We have released Rs 1,444 crores so far exceeding the initial estimate of Rs 1350 cr," the chief minister tweeted.
The Opposition parties, however, criticised the Trinamul government citing funds sent from Delhi were not being used properly.
"The Centre has sent a lot of money under several schemes… But the funds did not reach the beneficiaries. Corrupt Trinamul leaders are looting money allotted for poor people," said Dilip Ghosh, the state president of BJP.