CU first semester exams from Nov 19
Dates for BCom are between December 1 and 7 and the colleges have to submit the marks by December 30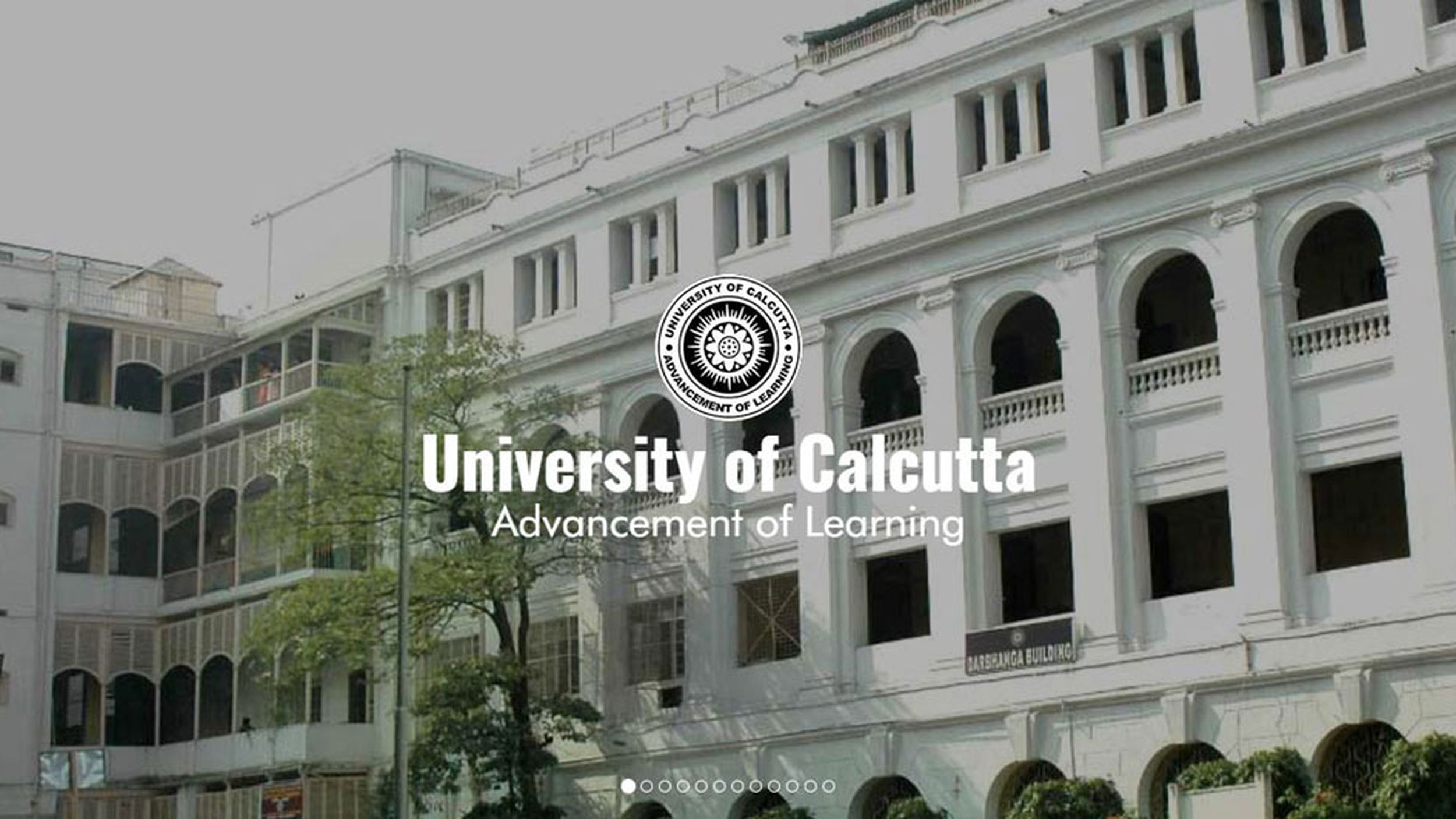 Screengrab of Calcutta University website
Picture: Official website
---
College Street
|
Published 13.11.18, 08:41 AM
|
---
Calcutta University has asked its colleges to conduct the first semester BA and BSc internal exams between November 19 and 24 and submit the marks to the university on November 30.
The exam dates for BCom are between December 1 and 7 and the colleges have to submit the marks by December 30.
The university had earlier said that colleges would have to conduct their internal exams immediately after the Puja holidays and complete the internal assessment and send the marks to the university by November-end.
The university had told the college principals at a recent meeting to strictly maintain the deadlines to avoid any delay in the publication of results.
"We had informed the colleges towards the end of September that the internal exams would have to be completed within the third week of November and the marks of the students have to reach the university by the end of the month," an official of the university's controller of examinations department said.
The university had on November 7 issued a notice to the heads of its 140-odd affiliated colleges, asking them to strictly follow the schedule.
The notice also details how internal exams should be held.
In the choice-based credit system, internal assessment in every BA and BSs honours and pass papers will carry 20 marks, of which 10 will be for attendance.
Those having less than 60 per cent attendance will be marked zero and won't be allowed to take the semester exams.
Those with 60-74 per cent attendance will get six out of 10. Those with 75-89 per cent attendance will get eight and those with 90 per cent and above, full marks.
The notice has asked the college heads to ensure the mode of exam is strictly in line with the directives of the boards of studies.
Questions can be objective type or multiple-choice ones or according to the recommendation of the boards of studies.
The heads of some colleges, however, said they had planned to conduct the internal exams from November 12 and the notice asking them to start the exams from November 19 had left them inconvenienced.
"We have not received any complaint from any college so far. All the colleges will have to follow the November 7 notice," a Calcutta University official said.
Training
Jadavpur University's department of electronics and telecommunication engineering will hold winter training sessions on microelectronics technology and VLSI design.
The course, spread over six weeks, will start in the first week of January.
Scholarships
Education minister Partha Chatterjee will hand over scholarships to 51 Madhyamik 2018 toppers as part of Jahar Lal Chandra merit scholarship on Wednesday.
Each of the students will receive Rs 50,000.