Cracks in hill BJP alliance
The Bimal Gurung camp spokesman clarified that other parties must 'leave behind their personal agenda'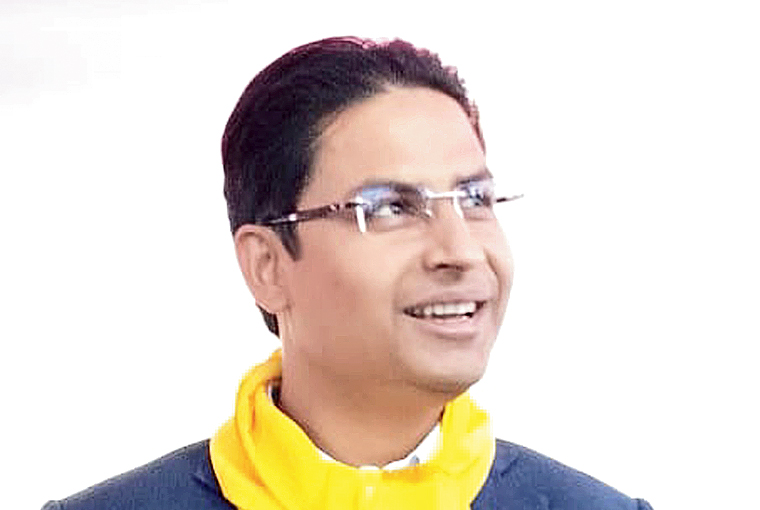 ---
---
Four days after the BJP' allies put up a united face to pursue the demand for a "permanent political solution" in the region, cracks have once again come out in the open.
On August 20, Darjeeling BJP MP Raju Bista had convened a meeting with the BJP' allies, Gorkha Janmukti Morcha (Bimal Gurung camp), GNLF, CPRM, Gorkhaland Rajya Nirman Morcha, SUMETI Mukti Morcha and Akhil Bharatiya Gorkha League (Pratap Khati) where it was discussed that a "steering committee" would be formed by August 23 to purse the demand with the Centre.
The committee was not formed on Saturday as announced. Instead, the Gurung camp's spokesman, B.P. Bajgain, issued a press release criticising the GNLF.
Later speaking to The Telegraph, Bajgain clarified that his party would not be part of the steering committee unless "other parties leave behind their personal agenda".
"During the August 20 meeting it was agreed a committee would be formed, there would be a common agreeable code…..It was agreed that we will all move ahead with a one point agenda of permanent political solution," said Bajgain.
The Morcha spokesman said that he had told GNLF leaders that the demand of Sixth Schedule , "which is a provision within the state" would not be raised.
"Even at the press conference after that meeting, GNLF talked about Sixth Schedule. We decided to ignore it that day. Yesterday, at Gorubathan, (Neeraj) Zimba (GNLF leader who his BJP MLA from Darjeeling) again raised the Sixth Schedule demand," explained Bajgain.
Bajgain said the issue was talked within the Gurung faction. "We discussed this within the party. Unless all political parties leave behind their personal agenda, we will not sit in the steering committee."
Zimba launched a vitriolic attack on Bajgain.
"We will talk about it (Sixth Schedule) everywhere. Bajgain is not the home minister," said Zimba, who maintained that at many times senior leaders of Bimal Gurung camp were not aware of Bajgain's statement.
"We doubt the credibility of Bajgain. The working president of the party (Lopsang Lama) says something, the spokesman says something. We will only listen to Bimal Gurung," said Zimba.
Both Bajgain and Zimba, however, said that they were hopeful that the differences would be buried and the alliance would go strong.