CPM sheds Puja 'taboo' in Bengal
Ministers to inaugurate Puja pandals to boost social connect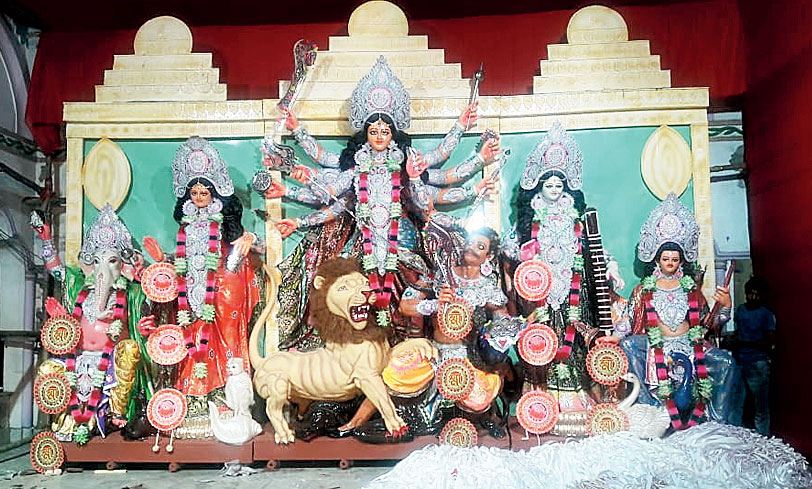 ---
|
Calcutta
|
Published 12.10.18, 07:21 PM
---
Two years after Alimuddin Street allowed Marxists to be part of Durga Puja organising committees to boost its waning social connect, most CPM legislators in Bengal have given in to the festive frenzy with many agreeing to inaugurate pandals like their Trinamul counterparts.
The likes of Left legislature party leader Sujan Chakraborty, a central committee member of the CPM, MLAs Tanmoy Bhattacharya and Manas Mukherjee have been making time to visit pandals this season, attending inauguration programmes that they used to stay away from till a couple of years ago.
The shift from its heyday practice of confining itself to putting up stalls outside pandals for the sale of Left literature is significant for the CPM, bred on the Marxist tenet of religion being "the opium of the people".
The October 2016 clearance from the state plenum in Calcutta, which meant Durga Puja and other religious festivals no longer remained off-limits for the CPM, came a little too late for Puja that year. Last year, some CPM lawmakers had started foraying into the unfamiliar territory of Puja inaugurations. This year, many went for full-fledged participation.
"I still do not inaugurate the pandals myself but make it a point to be an active part of the events, especially in my constituency," Jadavpur MLA Chakraborty said.
A CPM insider said the party had realised how direct association with Puja had helped Trinamul. Chief minister Mamata Banerjee not only actively participates in the festivities, but also inaugurates dozens of big pujas.
"Distance from the real, emotive issues of the people of Bengal was a key cause for our decline. Losing sleep over developments in Cuba or Vietnam or Syria, while looking lost during Puja, was silly," said a former central committee member.