Covid blow to stone chips export
Bangladesh importers stop trade with India because of new international checkpost rules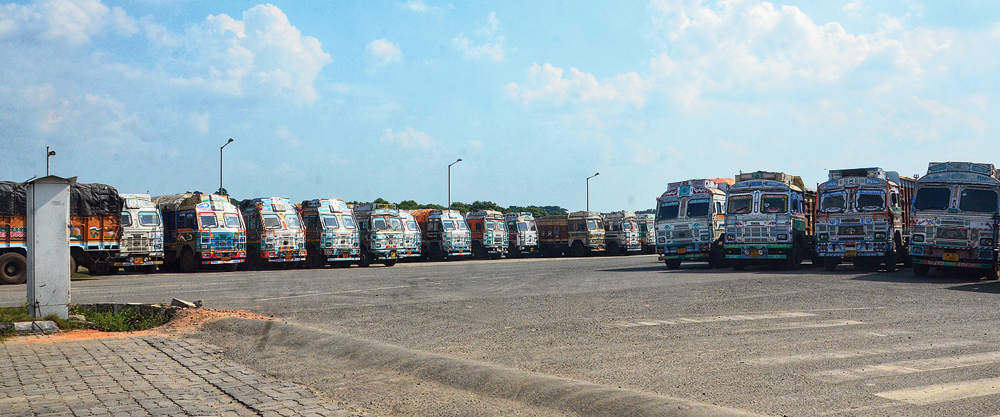 ---
|
Malda
|
Published 06.06.20, 11:47 PM
---
Stone chips importers from Bangladesh have stopped trade with India following directives from both the countries that trucks from India should not move beyond 200 meters in the neighbouring country from the international checkpost in bid to curb the spread of the novel coronavirus.
Usually, stone chips are delivered at least half-a-kilometre inside Bangladesh. That is 300 metres more than what the new rule states.
That is why stone chips —a major export product from India to Bangladesh that accounts for about 50 per cent of the Indo-Bangaldesh trans-border trade through Mahadipur in Malda — has taken a beating.
Only fruits, vegetables, grain and cattle-feed can be exported to the neighbouring country now as these can be delivered at the port.
Bhupati Mandal, the secretary of Mahadipur Clearing & Forwarding Agents' Association, said: "Mohammed Toufiqur Rahman Babu, secretary of Son Mosjid Importers' Association of Bangladesh, wrote to us that following a directive of the district collector of Chapai Nawabganj district they will receive goods which will be delivered at Sona Mosjid Panama port." Panama port is 200 metres inside Bangladesh from the border.
Also, the Indian government does not want its trucks to move beyond 200 metres in Bangladesh. Earlier, around 300-odd trucks would enter Bangladesh. "One truck earned Rs 45,000 a trip," said an exporter.
Trade through the Mahadipur border had resumed last Thursday.
On Saturday, only 67 trucks entered Bangladesh.
Changrabandha Exporters' Association of Cooch Behar held a meeting with importers from Burimar in Bangladesh over resuming trans-border trade.