Scramble to trace 37 children in Nadia
They were examined by a govt medical officer whose son was detected with Covid-19 in Calcutta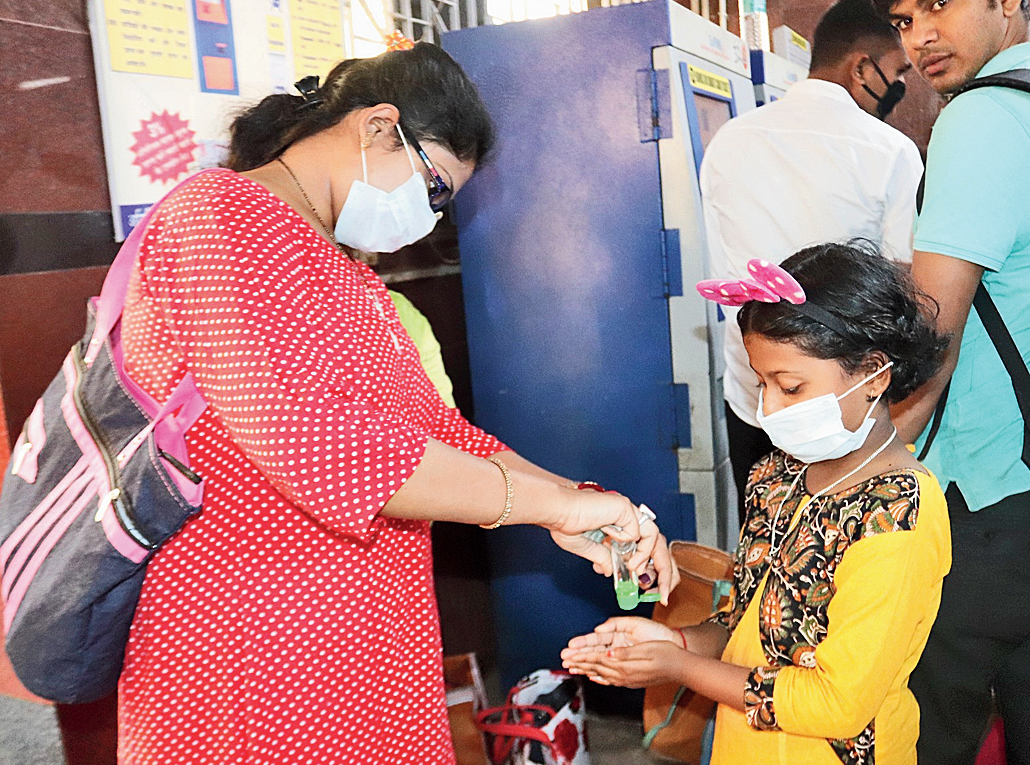 ---
---
The Nadia district administration has quarantined five officials at home as they interacted with a government doctor whose son was detected with Covid-19 in Calcutta.
The authorities also launched a drive to trace 37 children examined by the government medical officer in his private chamber at Krishnagar and their parents.
Efforts are also on to locate a dozen government officials who came in close proximity to the doctor.
The medical officer, along with his bureaucrat wife, has been quarantined at Rajarhat near Calcutta.
"I have heard about the medical officer. A team has been engaged to investigate the extent of his involvement here in the past two days. At the same time, our team has been trying to identify the people who came in contact with the medical officer. Once identified, we will isolate them and keep them under medical observation," said Nadia district magistrate Vibhu Goel.
Sources said the medical officer had left Krishnagar on Tuesday night after he had got summons from superiors in the health department.
Sources said after the doctor had returned from Calcutta, he reported for duty here on Monday and later treated patients in the private chamber.
"He performed duties on Monday and interacted with at least five officials on that day and Tuesday. The five officials have been examined and sent to isolation," Saha said.
Two of the five officials are women.
The medical fraternity questioned the judgement of the doctor and his bureaucrat wife for ignoring the advice at the airport and Bangur hospital to take their son to Beleghata ID hospital.
A doctor at Beleghata ID hospital said: "The way the couple handled the issue is quite unfortunate. We have learnt that the boy's parents ignored medical advice to bring the teenager to our facility. They had reacted in the same manner when doctors at Bangur hospital gave a similar advice. If people in such positions ignore medical advice, the effort of the state administration to tackle the crisis will be futile."
Trinamul leader Ashim Kumar Saha said: "Such callous behaviour from a doctor is shocking," said.