Sinha clears air on figures
Bengal chief secretary gave some figures never shared before by the government on Monday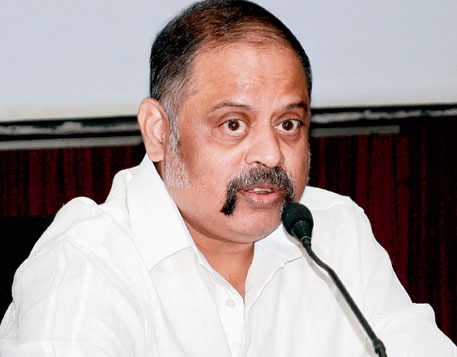 "This was not deliberate" said Sinha
File picture
---
Calcutta
|
Published 04.05.20, 09:03 PM
|
---
The Mamata Banerjee government on Monday cleared the air over Covid-19 figures, explaining problems which had caused confusion and assuring that they had been solved.
"In terms of reporting, you have seen our total figures were not given over the past three days. The main reason for that was that we started seeing… that one kind of figures being cited somewhere, another kind being cited elsewhere, a different kind in the media," said Sinha.
"But we were not being able to understand why the gap existed," he added.
On Monday, Sinha gave some figures never shared before by the government.
"We saw that the biggest problem was our reporting structure that existed. The system, that was highly complicated. I mean from one place to another, then another, finally when it reached… it has happened that when we have issued figures here or drawn up our bulletins, the cases that came after that, in some cases we saw they were not recorded anywhere," said Sinha.
"This was not deliberate. When it began, the arrangement we had made, it was then thought of as foolproof. But all arrangements should be dynamic, to be improved on the basis of what we have been learning. For that improvement, we needed two-three days. That is why total cumulative figures we were not being able to give. Because we were not sanguine," he added.
Sinha said the real-time data were not forthcoming from private hospitals. "Compared to how easily we had been getting that from government hospitals, it was not so with private hospitals. What that was resulting in was a gap in reporting. That, we have now rectified," he said.
"There was also the work of finding the missing data, why there was a data gap. Now we have found all the missing data. Now we are in a position to give you all this data every day," he added.