Plantation management serves herbal tea to boost worker immunity
Located around 32km from Alipurduar, the Kadambini plantation has 1,064 permanent workers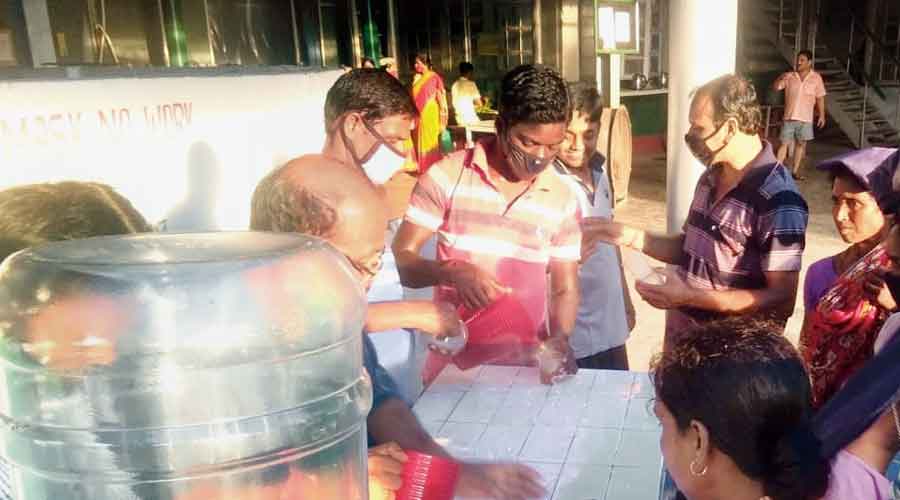 ---
---
Herbal tea, a concoction that has been gaining popularity because of the Covid-19 outbreak and is considered as a drink for boosting immunity, is now being served by the management of a tea estate in Alipurduar district among people who make the principal ingredient of the drink.
In the Kadambini tea garden, the management prepares the herbal tea and serves the same among the workers twice a week to improve their immunity. Simultaneously, the managerial employees encourage the workers to prepare the concoction at their homes regularly and drink it at least twice a day.
Located around 32km from here, the Kadambini plantation has 1,064 permanent workers. This is the first time that any tea garden in Alipurduar district has come with such a move for the workers. So far, no Covid case has been reported in the garden where around 5,000 people reside.
The factory and office premises are sanitised on a regular basis, soaps and sanitisers have been provided to the workers and norms like social distancing are strictly followed in the garden, said Samik Ghosh, the manager.
"Added to these, we are also providing labourers with herbal tea twice a week. Usually, it is distributed at the factory in the afternoon hours.
The hot brew is given to the labourers after they finish their work. We want to continue this practice till the crisis is over. We feel it is necessary that the drink that has become popular these days is provided to those who make tea, the main ingredient," Ghosh said.
The herbal tea, Ghosh said, is prepared with a number of items which include cardamom, bay leaf, lemon juice, clove, turmeric, black cumin, black pepper and ginger.
When the workers are handed over the concoction, they are also being asked to prepare similar herbal tea at their homes, said another managerial employee of the garden.
He said each worker would get 400 grams of tea in a month from the estate. "Occasionally, we tell workers about other ingredients also," he added.
The initiative has earned appreciation from an organisation of tea planters.
"It is a commendable initiative. Some other gardens have taken similar steps and we feel it would encourage more tea estates to help the workforce," said Sanjay Bagchi, the secretary of the Dooars Branch of Indian Tea Association.