Deb scan on disinfection at Siliguri park
Gautam Deb said parts of boundary fences at the park had become weak and he had ordered the repairs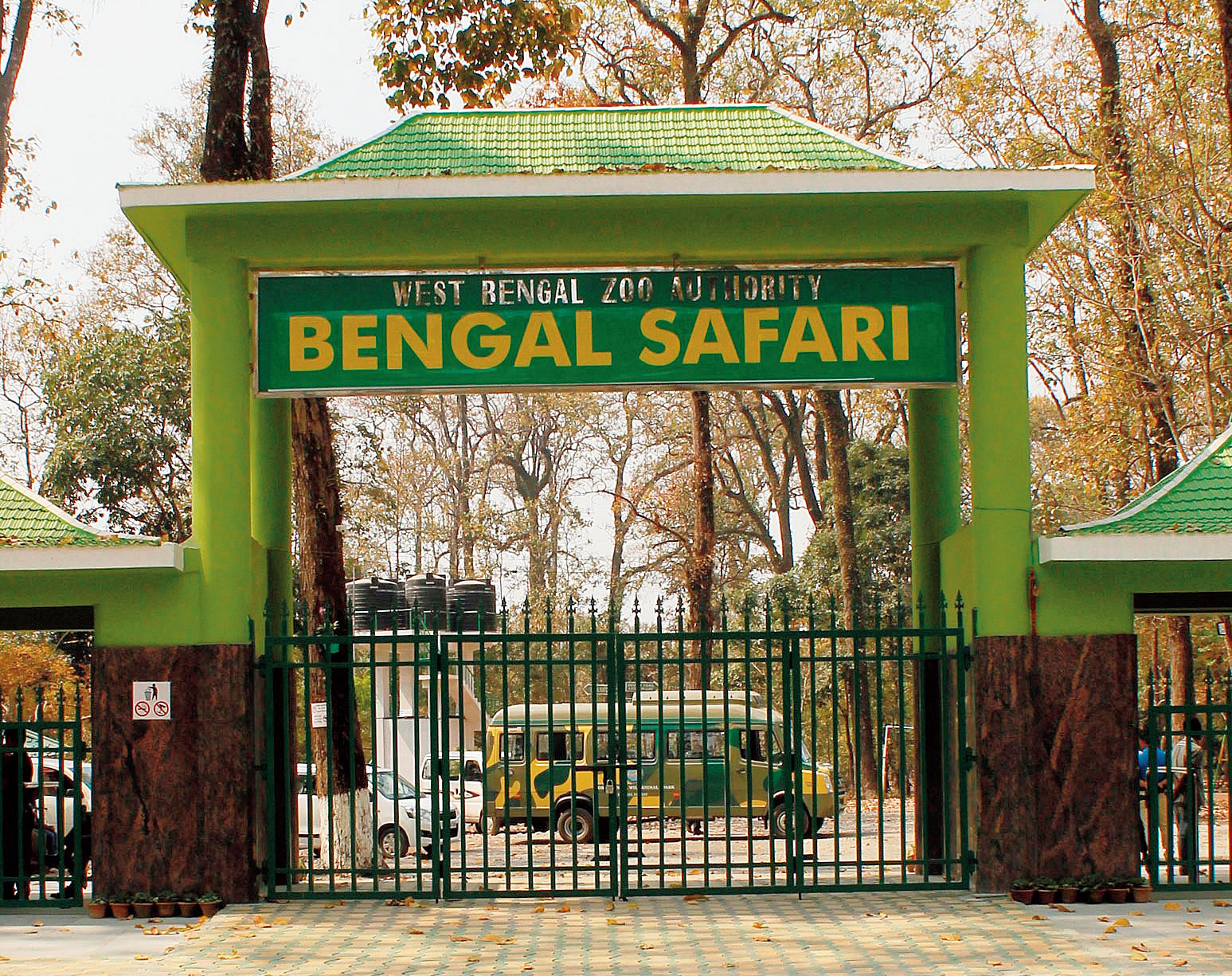 ---
|
Siliguri
|
Published 14.04.20, 08:18 PM
---
State tourism minister Gautam Deb visited the Bengal Safari Park here on Tuesday to see if the facility was sanitised properly and employees were taking necessary measures to prevent the spread of the novel coronavirus among captive animals.
After the Covid-19 had acquired the pandemic proportions and a tigress at a zoo in New York had contracted the coronavirus, the Union ministry for forests and environment issued a directive to disinfect zoological parks frequently.
Deb said authorities were carrying out necessary disinfection works at the Siliguri park at regular intervals. "All animals are in good health and there is a steady supply of food. We have told the officials to ensure that all employees are screened and in case any of them shows symptoms of Covid-19, he should be immediately sent for tests," he said.
The minister said a Himalayan black bear, a leopard and a kite had been brought to the rescue centre at the park for treatment and were recovering from their injuries.
Deb said some parts of boundary fences at the park had become weak and he had ordered the repairs as wild elephants were going near the facility.
Bengal tigers, leopards and Asiatic black bear numbering four each, over 400 deer of different species, a one-horned rhino and gharials are housed at the park. Besides, the aviary of the park has several birds.
Suicide bid
A worker made a suicide bid by jumping off the roof of the two-storied Balurghat police station on Tuesday when law enforcers told him that he couldn't be allowed to go home at Usthi in South 24-Parganas because of the lockdown.
Sudipta Rang, 25, was staying at a rented accommodation along with other workers.
He suffered serious injuries and is under treatment at the South Dinajpur district hospital.
A co-worker said Rang had been feeling depressed for the past few days as he couldn't go home.
Additional reporting by Kousik Sen in Raiganj