Bengal bid to reduce Covid mortality rate
Survey to pick comorbidities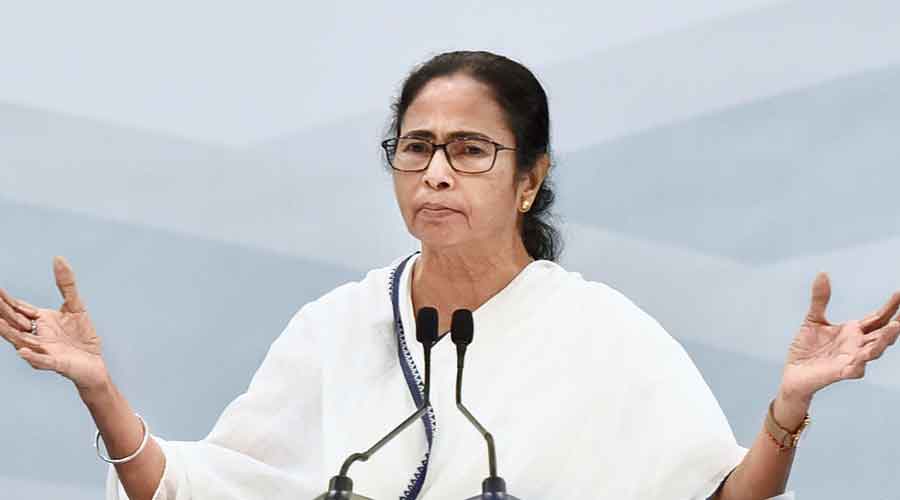 ---
|
Calcutta
|
Published 26.08.20, 01:14 AM
---
The Mamata Banerjee government has launched a door-to-door survey to identify people suffering from comorbidities of Covid-19 as death of over 87 per cent of patients infected with the novel coronavirus was attributed to such health conditions.
Officials said the Bengal government had devised the "proactive" management of patients with Covid-19's comorbidities to lower the mortality rate.
The survey, which has already started in Calcutta, will begin next week in other districts, said chief secretary Rajiva Sinha on Tuesday.
"This is going to help us in quicker identification and isolation, which is very important," Sinha said during an administrative review meeting — via videoconference — from Nabanna. The meeting was being chaired by chief minister Mamata Banerjee.
Mamata said mildly symptomatic or asymptomatic people were getting better staying at home. "But those with comorbidities are of concern, they are the ones who need treatment immediately. Others are not that problematic."
The rate is currently 2 per cent in the state. The national mortality rate is 1.84 now.
"More than 87 per cent of all Covid-19 deaths were on account of comorbidities. The mortality rate remains high among those with comorbidities largely because of patients' late visit to hospitals or reluctance to go for tests in good time," said an official.
The state government, said sources, plans to keep tabs on the health conditions of such people so that they could be brought to hospitals as soon as Covid-19 was suspected.
"The Asha (accredited social health activist) workers can visit their homes twice a week to check on them. In case any of them is found to be unwell, the Asha worker would report it to health department. A dedicated team would swing into action on the basis of the alert," said another official.
He said all such people would be given phone numbers of the respective Asha worker assigned to the area and the health officials concerned.
"If we can't be proactive, it would be tough to lower the mortality rate. We have already kept the mortality rate in control by monitoring Sari (severe acute respiratory infections) and Ili (influenza-like illnesses) cases in the state. If we can monitor the people with serious comorbidities, we will be able to reduce mortality further," said the official.
Mamata said the state, through the Asha network, had regularly conducted Sari and Ili surveys many months ago to make a difference.
"We conducted a statewide survey, many times over, we saw that out of 10-odd crore people in Bengal, around 8,500 are Sari patients, while 3.5 lakh are Ili patients. Ili patients are not a challenge. Our main problem is the 8,500, whom we had to prioritise," she said.
Mamata said she had discussed with home secretary Alapan Bandyopadhyay earlier in the day about how deaths in Bengal had reduced considerably compared to 2019.
She indicated that because comorbid deaths were getting recorded as Covid-19 deaths, the number of pandemic deaths appeared high.
Chief secretary Sinha said the number of deaths in Bengal till June this year was 35 per cent less compared to 2019 and asked health secretary N.S. Nigam to update the figures till August.
"The overall death rate has reduced considerably. But any death now, you are passing off as Covid-19. Those with existing ailments, prior conditions are getting infected…. Any death, from a stroke, a heart attack, bronchopneumonia, everything is getting included as Covid-19," said Mamata.
"This problem is happening because of some other serious disease, those who have it are a little weak. Because of that weakness, Covid-19 infects them and kills them," she added. "Not every fever is Covid-19… this disease is becoming like a flu. Those without comorbidities, 80 per cent are getting better just by staying at home. This must be kept in mind."