Government seeks ration quality pledge
Move is aimed at plugging loopholes in the public distribution system and also addressing criticism of the way the PDS has been functioning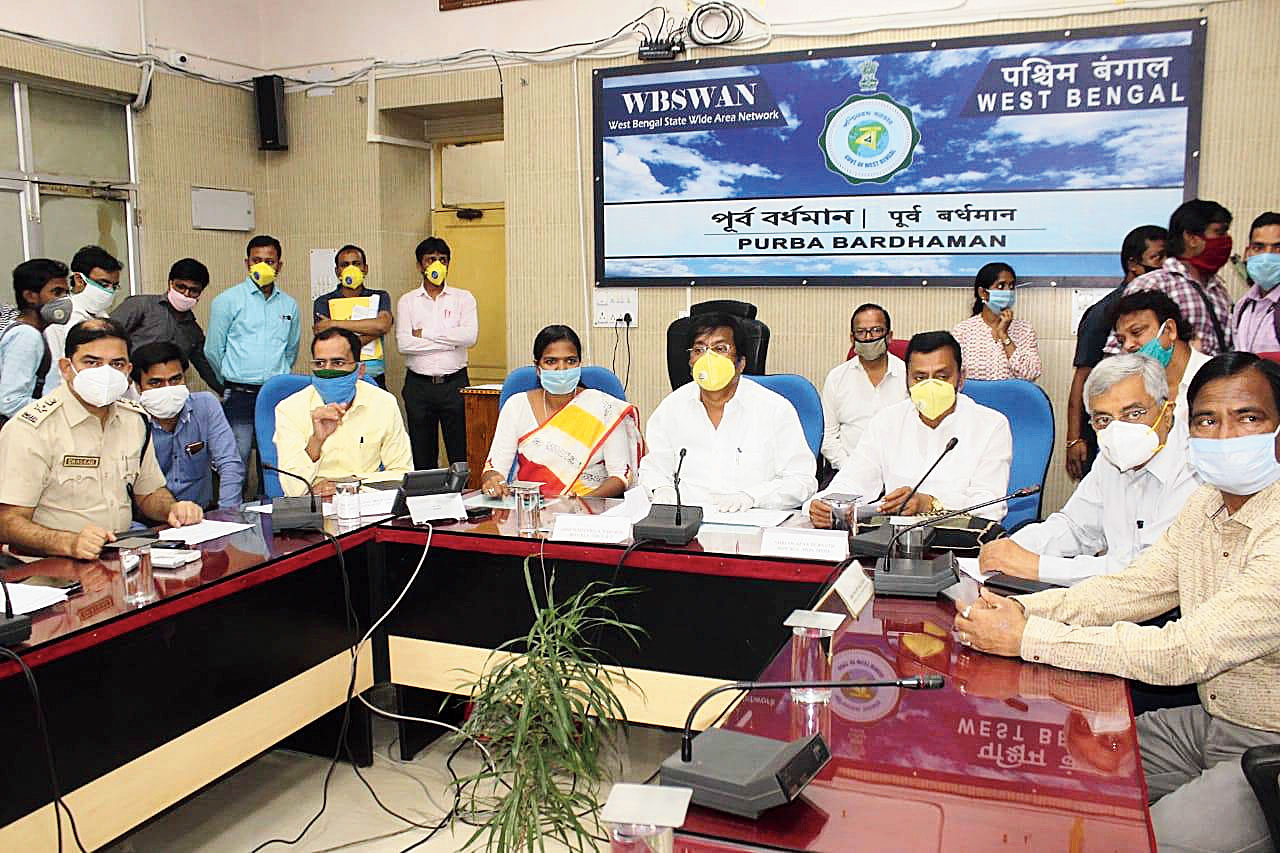 ---
|
Purulia
|
Published 01.05.20, 12:25 AM
---
The Bengal government has asked nearly 1,000 ration dealers in Purulia to give written undertakings about the quantity and quality of food grains they have received before giving them out to the beneficiaries.
The move is aimed at plugging loopholes in the public distribution system and also addressing criticism of the way the PDS has been functioning during the lockdown.
Officials said the exercise would gradually be followed across the state and would help surmount the challenges of ensuring food for nine crore beneficiaries of the PDS network in case the lockdown was extended beyond May 3.
Food and supply minister Jyotipriyo Mallick went to Burdwan on Thursday to hold an emergency meeting with district officials for immediate procurement of paddy. Officials said the urgency to purchase rice was to keep the stock ready in case the lockdown was extended.
Mallick said: "The district magistrate and others will get busy over the next two days with rations. So, we want to start paddy procurement immediately."
After clashes had broken out at several places in the first phase of the distribution of food grains earlier this month and the Opposition parties mounted a scathing criticism of the government for alleged mishandling, the food and supply department had sought to make the process transparent.
Purulia district magistrate Rahul Majumdar echoed the government's no-compromise mood: "The undertaking is being taken as it is important to confirm that the dealers have received accurate quantity of food grains and good-quality ration before we start the distribution."
Sources said the state required around five lakh metric tonnes of rice every month for its nine crore beneficiaries. From April, around 6.1 lakh people are getting 5kg of extra rice under the Centre's Pradhan Mantri Annya Yojana. The distribution of such a large amount of ration has become a major challenge for officials.
The government doesn't want to leave anything to chance this time as incidents of violence in the first phase were mostly over accusations of ration dealers giving less food grains than what the state had announced.
"We had a bitter experience as dealers had complained about receiving food grains that were not adequate and of bad quality. Once they give an undertaking, they will have no excuses to offer," a senior food and supply official said.
"It is a challenge for us to distribute ration among all the people. But we had objected to giving an undertaking about the quality of food grain as we have no authority to do so. However, our dealers have given their declarations," said Pravasishlal Singh Deo, Purulia secretary of the West Bengal MR Dealers' Association.
The state government has asked the districts to distribute rations in 10 days in small groups so that social-distancing norms can be adhered to. Several districts have assigned civic volunteers to guard ration shops during the distribution.