INTTUC finger at bus corp
In recent years, this is the first time that the trade union wing of the ruling party has become vocal against the NBSTC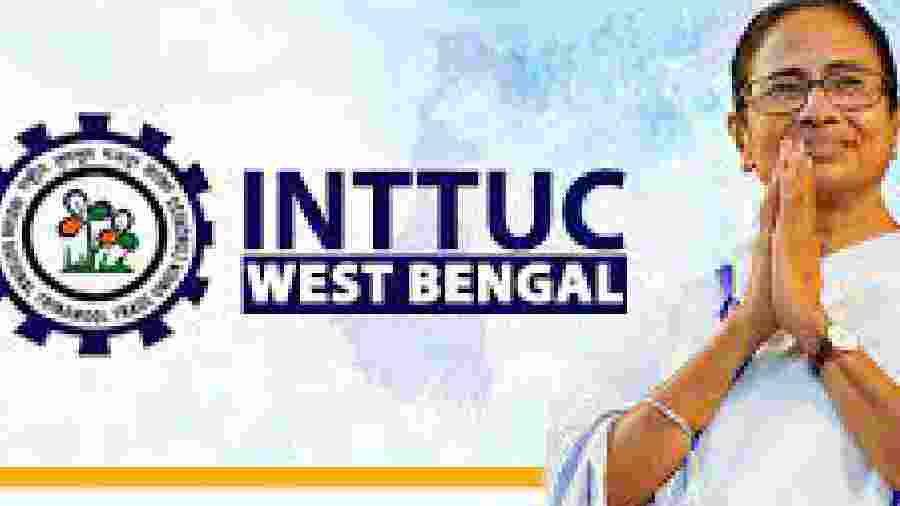 INTTUC is the workers' front of Bengal's ruling Trinamul Congress.
---
Kolkata
|
Published 15.01.23, 05:16 AM
|
---
Authorities of the North Bengal State Transport Corporation (NBSTC) have come in the line of fire of the Cooch Behar INTTUC leadership over a number of issues concerning the utility's employees.
INTTUC is the workers' front of Bengal's ruling Trinamul Congress.
Parimal Barman, the district INTTUC president of Cooch Behar, has accused the NBSTC of depriving the employees of proper salaries and security cover, among others.
"Contractual employees are not being paid the minimum wage rate stipulated by the state government. Also, the buses are not under proper insurance coverage and if there is any damage, authorities deduct the demurrage from the salary of the driver concerned. This is unacceptable," he said.
In recent years, this is the first time that the trade union wing of the ruling party has become vocal against the NBSTC.
The INTTUC leaders also pointed out that in recent months, the chairman of NBSTC — Trinamul leader and former MP Partha Pratim Roy — and some other officials of the corporation have claimed that the transport corporation's revenues have increased.
"Then why are buses not properly insured and why does NBSTC still have to take subsidies from the state government? We want them to publish elaborate details of the financial condition of NBSTC. Or else, we have doubts about the claims they make to the media," Barman added.
Some other issues which the trade union has flagged include a lack of clarity on the provident fund of employees and reluctance of the authorities to issue them identity cards.
"We want to know whether the NBSTC itself is running the bus services or has assigned those to any private agency. Otherwise, there is no reason why identity cards cannot be issued to the employees. Further, there are discrepancies in provident funds. If the corporation is making a profit, then it should also distribute bonus to the employees once a year," said an Inttuc leader.
Such accusations by INTTUC have also led to murmurs within Trinamul as some party insiders feel it is an attempt by one lobby of the party to corner another.
"In Cooch Behar, there had been inner tussles within the party on several issues. Strict instructions, even from Mamata Banerjee and Abhishek Banerjee have not worked and the lobbies continue to exist. It seems that a lobby is now flagging flaws in NBSTC to corner another group," said a Trinamul leader.
Barman, however, disagreed. "We have raised our voice according to instructions from the state INTTUC leadership," he said. Chairman Roy could not be contacted.