Citizen bill opponents in Bengal roll up sleeves
Kamtapur ire at BJP MPs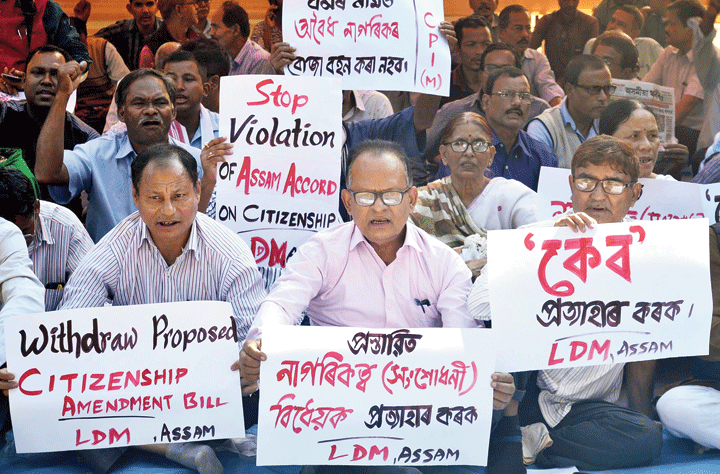 ---
---
Protests over the Citizenship (Amendment) Bill (CAB) are intensifying in north Bengal with parties and organisations representing the Rajbanshis and the Gorkhas threatening movements.
On Wednesday, leaders of the Kamtapur Progressive Party (KPP) — which claims a substantial following among the Rajbanshis — said they would gherao BJP MPs from north Bengal.
"Tribals, Rajbanshis and Nasya Sheikhs (the Rajbanshi Muslims) are original inhabitants of north Bengal. In the CAB, protection has been provided to the residents of a number of states in the Northeast. It has been mentioned that CAB will not apply to areas where ILP (inner line permit) is in force and those under the Sixth Schedule," said Atul Roy, the KPP president.
The KPP will hold a meeting on December 14 in Jalpaiguri's Maynaguri to draw up plans for the movement.
"Our supporters will sit on a dharna in front of the BJP offices. We will gherao the MPs," said Roy, who is also the vice-chairman of the Kamtapuri Bhasa Academy constituted by the Bengal government.
The BJP has accused Roy of acting "at the behest of Trinamul".