CID retraces footsteps of Manish killers
Investigators have found purported evidence that Khurram and Shukla had been at loggerheads ever since the former's father had been killed and the latter was named as an accused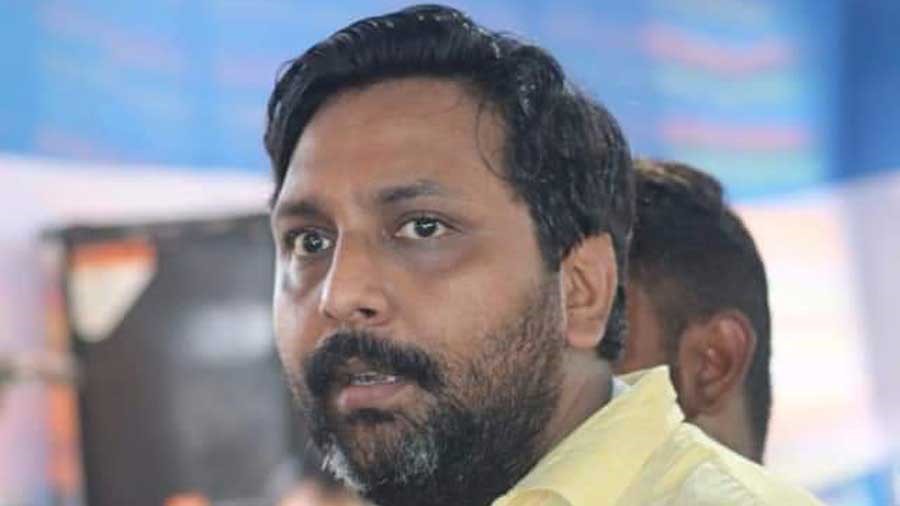 ---
---
The assassins of Manish Shukla had come from outside Bengal and stayed at two houses in Barrackpore for days before pulling the trigger, CID officers said on Friday while adding that those men had been engaged by Khurram Khan.
The investigators have already found purported evidence that Khurram and Shukla had been at loggerheads ever since the former's father had been killed nearly five years back and the latter was named as one of the accused.
The CID has already arrested Khurram, along with Seikh Gulab, in connection with Shukla's murder.
It has now emerged, according to a section of CID officers, that Khurram had engaged Subodh Yadav, a small supplier of consumer goods in Barrackpore, for providing logistics for the gang members he had got from Bihar to carry out the operation.
"Preliminary investigation suggests Subodh didn't know about the murder plan," said a source before adding that Khurram had sought his help for specific reasons.
Apparently, a low-profile Subodh would have escaped even the most suspecting eyes in the locality and hence the choice, the investigators said.
Subodh was arrested from Sarkar Bagan area of Barrackpore on Thursday night. During interrogation Subodh apparently told the CID that Khurram had approached him for fixing up houses for the gang members to stay.
"Subodh Yadav had unknowingly provided the logistic support to the team by arranging for their accommodation, including the two-wheelers that the assassins had used," said a CID officer.
"Subodh had put up the gang members in two flats, one of which is on Dakshin Panchanantala road in ward 4 of Barrackpore municipality. We have already sealed it."
During their stay, the gang members had apparently thoroughly scanned the area in Titagurh, including the BJP office where Manish would visit in the evenings.
Then, they drew up a final plan armed with specific inputs, CID officers said.
Officers believe the assassins have left Bengal immediately after the murder by road and took the national highway to move beyond the state's borders. Two separate teams the of CID have been formed to track down the assassins, who appear to be six in number.
Officers have started examining CCTV footage of vehicles that left Titagarh's Purani Bazar area and took the national highway on the night of October 4. Police stations on the Jharkhand and Odisha borders have already been alerted.