Chittor fort in Puja clash
Md Ali Park and Sreebhumi go Padmaavat way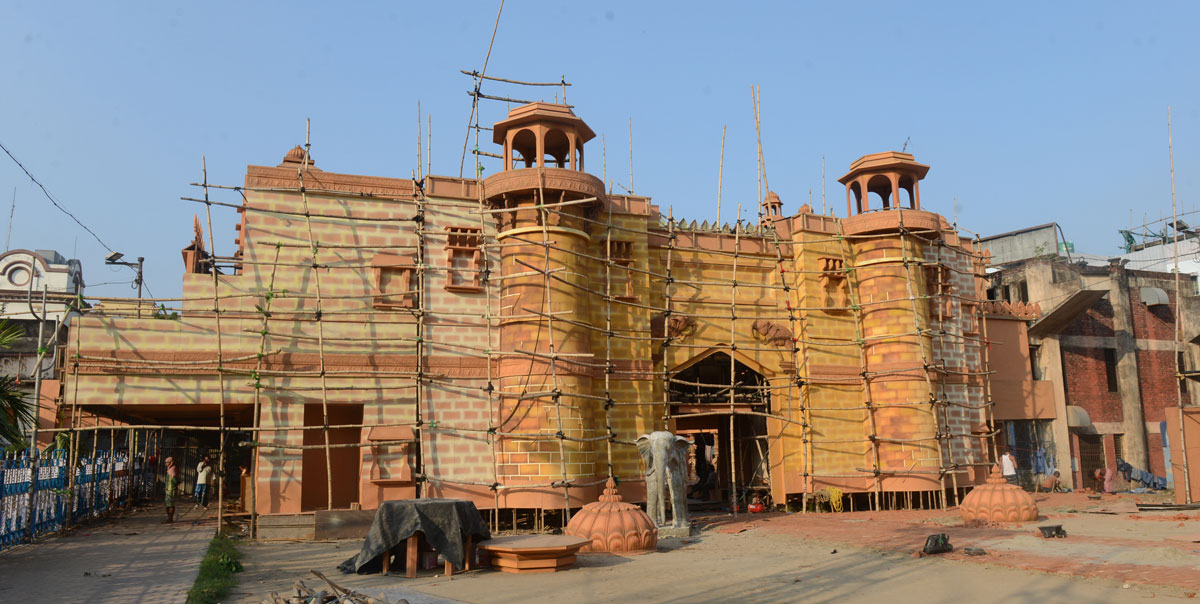 ---
Calcutta
|
Published 08.10.18, 10:41 AM
|
---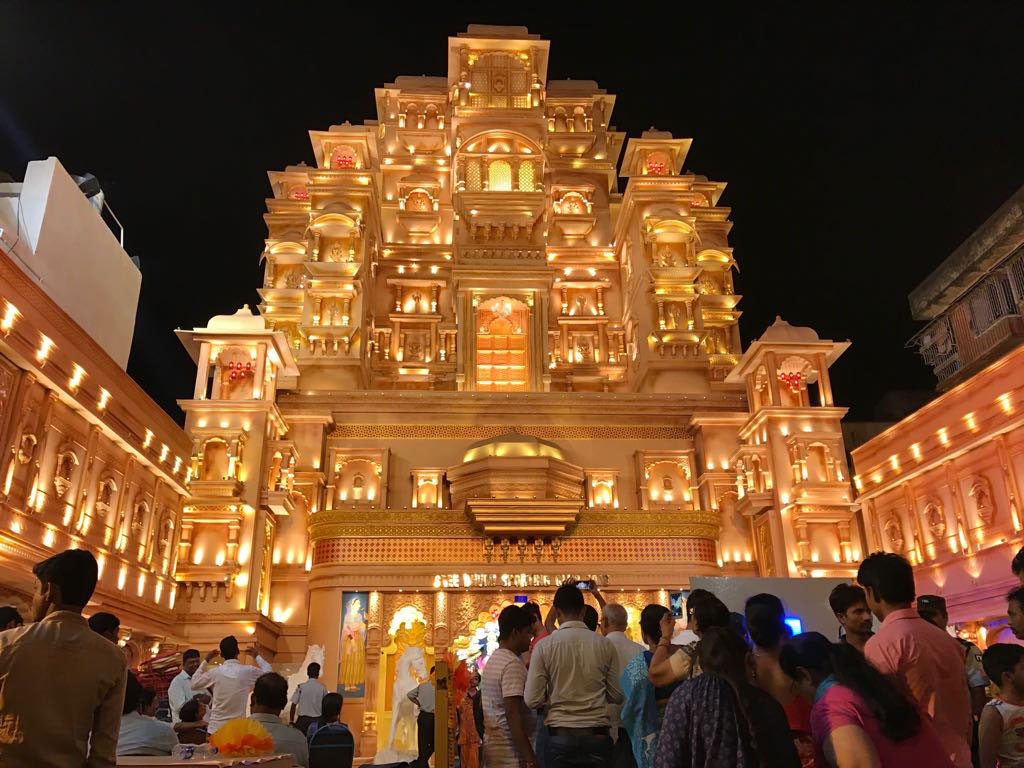 The battle for Chittorgarh is raging this Durga puja. Two big-ticket organisers are set for a head-on clash, having chosen to depict the same citadel, drawing inspiration from the film that smashed box-office records at the start of the year — Padmaavat.
Such a complete coincidence is unusual in the city's Durga puja circuit, that too involving two prominent pujas, and neither side is amused.
In a departure from norm, in which theme-makers keep their plans close to the chest till barely a month or two is left to prevent duplication by others, Sreebhumi had been going to town with its choice of Padmavaat for its pandal. "Our club president Sujit Bose had announced our puja theme on January 26 from our Republic Day programme stage so that others would steer clear of the subject," said Dibyendu Kishor Goswami, chief co-ordinator of the east Calcutta puja.
But Md Ali Park too had been making plans for their golden jubilee edition. "This is the first time we are going for a theme. We visited Chittor in February and finalised the subject in March. We had no idea if any one else was doing it," said Sachin Sharma, joint secretary of the puja.
Both sides are aware that comparisons would be inevitable. "I heard about them in September. Of course, I would have preferred my subject to have been unique. But with the kind of feedback I am getting I am not worried," said Romio Hazra, the Sreebhumi decorator. "We already have set a benchmark by creating the Baahubali palace last year. Duplicate kore amader kachhey pouchhotey parbe na (No one can reach us by duplication," Goswami added.
Chief minister Mamata Banerjee visited Sreebhumi on Friday. Though the pandal has been closed again, to be reopened on October 11, pictures are already being shared on social media platforms.
The illuminated pandal towers at a height of 110ft and has elaborate lattice work and jharokha balconies. Two rearing stallions made of fibre greet visitors at the entrance. Inside the air-conditioned mahal, there is mirror work and Rajasthan style paintings on the walls. The goddess is bedecked in gold jewellery.
"We saw their pictures on WhatsApp. But they cannot give the viewers what we are promising — a feel of being inside an actual fort," said Md Ali Park puja vice-president Rajesh Gupta.
The walls of the Central Avenue park resemble ramparts and the entrance is high-pillared and imposing. Four nine-ft tall elephants are being built which will be stationed at various points. Twenty fibre-made life-size soldiers will stand guard, spears in hand.
The fort is 74 ft wide and extends inwards for 80 ft. The tallent point, at the twin minarets over the gate, extends to 55ft. The goddess will be in lehnga-choli and adorned in minakari ornaments.
Decorator Prasanta Pal, who has been working on this structure since May, says he has taken up the challenge of comparison. "Jed bere gyachhe (I have become adamant). Yesterday they (Sreebhumi) had their opening. So, I too uploaded a video clip of our pandal. They thought they would get a free run. Bojheni side-ey kara toiri hochchey (They didn't realise who is getting ready on the side)," he chuckled.
The battlelines are drawn. "Let people decide which is the real Padmaavat pandal," is what both sides are signing off with.