Chilled-out Christmas in Calcutta
Colder weather ahead after coldest December 24 in 5 years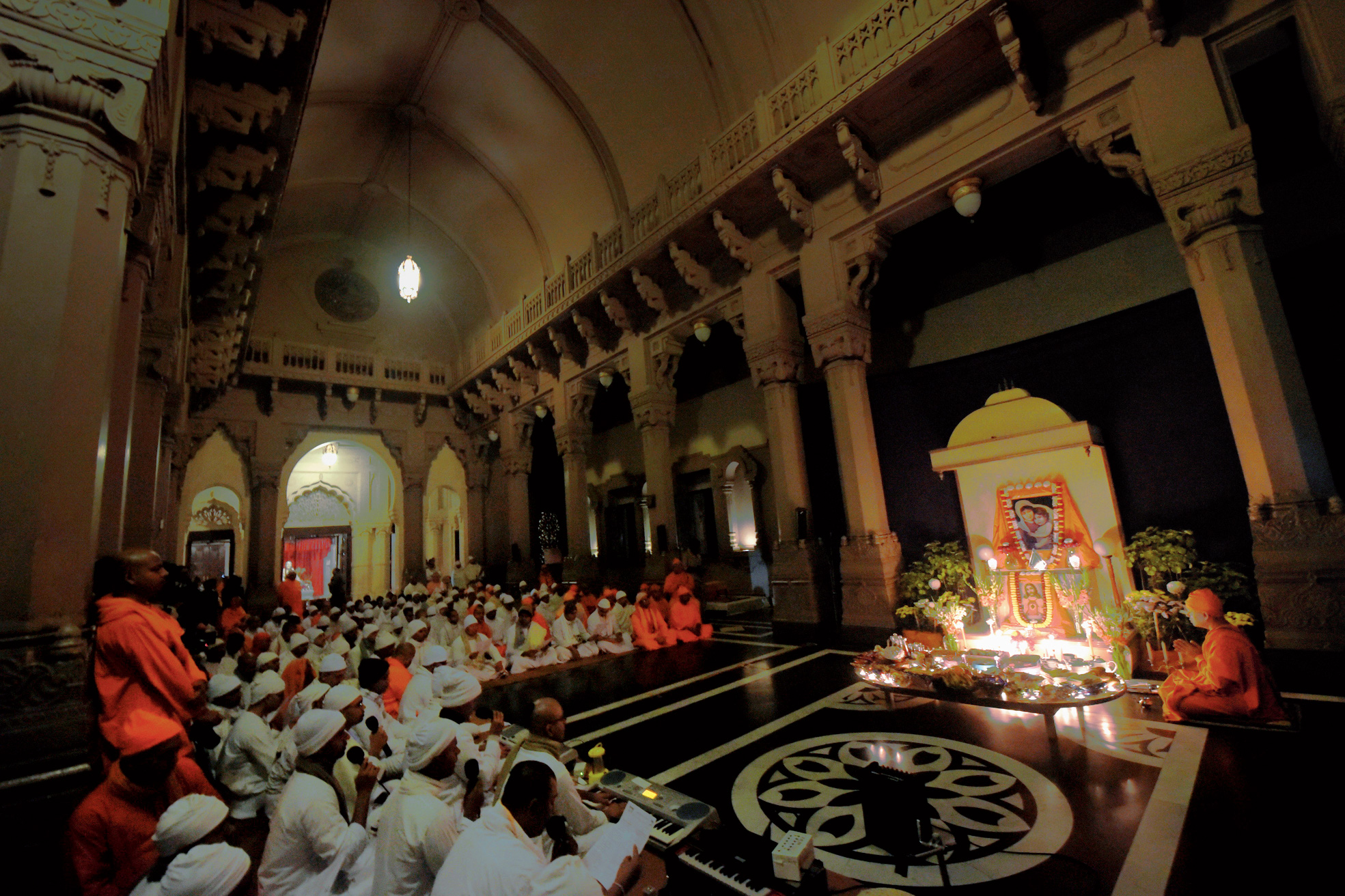 Christmas Eve prayers in the main prayer hall of Belur Math on Monday night.
Sanjoy Chattopadhyaya
---
Calcutta
|
Published 24.12.18, 08:17 PM
|
---
The warmth of Yuletide cheer blanketing Calcutta contrasted with the coldest Christmas Eve in five years as the Celsius dipped to 13 degrees Celsius, a notch lower than the 30-year mean, and stayed on course for a further fall.
Clear skies have been forecast for Tuesday, leaving the coast clear for chill-laden north-westerly winds to blow freely throughout the day.
While the Christmas-New Year week is almost always the best part of winter in Calcutta, this is the first time in several years that the minimum temperature has been consistently lower than normal even in the run-up to the festive period. The last time that the minimum reading on Christmas Eve had slipped below normal was in 2011, when the Celsius plunged to 11.9 degrees.
The normal reading for a particular day is calculated based on the average over a 30-year period starting 1981.
Last weekend, the minimum temperature had fallen to 12.6 degrees, the coldest that the city has been this season.
In the past five years, the minimum temperature on the morning of December 24 had been 15.5 degrees or more.
Weather portal AccuWeather.com has projected wind speeds of 7-9kmph on Tuesday, which means that it will be chilly outdoors after sundown. The temperature is likely to be around 15 degrees Celsius around midnight, but the force of the wind will make the weather seem at least a degree colder.
"Temperatures are low at this time of the year because we usually don't get weather systems that impede the flow of the north-westerly wind. The process reverses only when winds blow in the opposite direction from the Bay of Bengal or the north-westerly flow from Kashmir weakens at the source. Neither of these things is happening at the moment," said Sanjib Bandyopadhyay, the deputy director-general of the India Meteorological Department in Calcutta.
The temperature is tipped to hit 11 degrees this weekend if a cyclonic circulation in Rajasthan dissipates.