Chairs fly at BJP meet over defector
The protesters claimed Moloy was involved in coal smuggling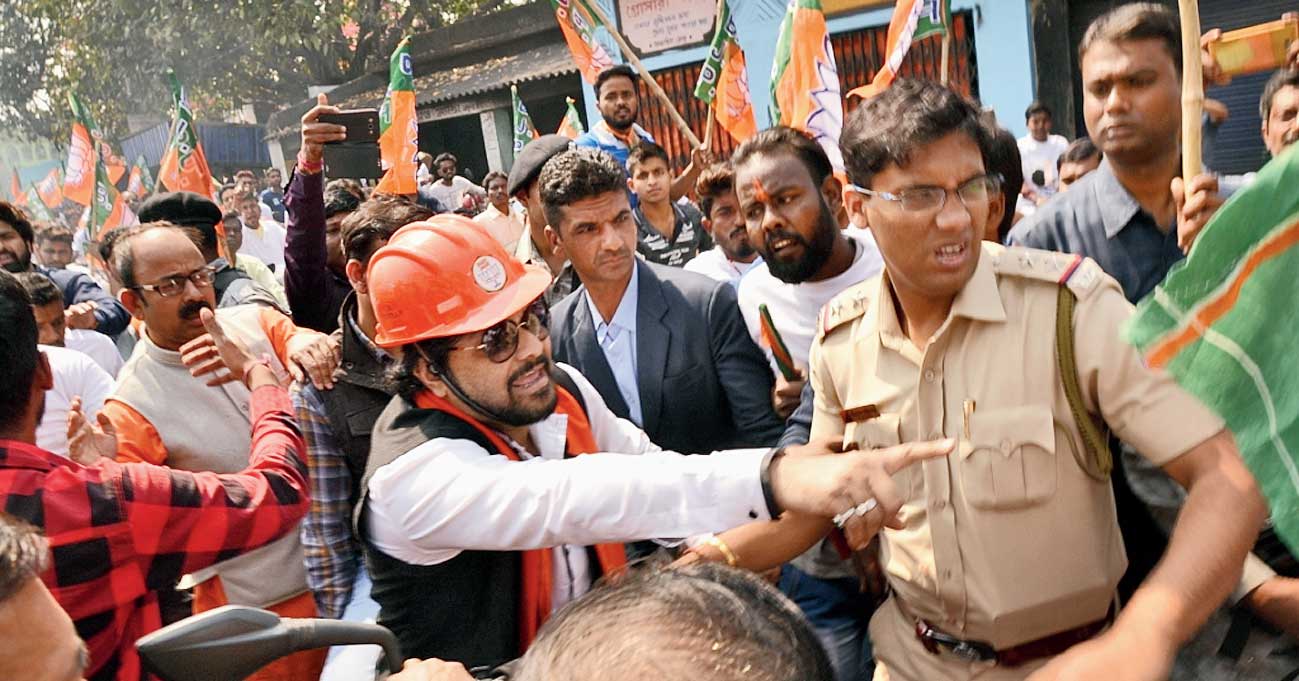 ---
|
Durgapur
|
Published 11.08.19, 09:41 PM
---
Suspected BJP workers on Sunday tossed chairs and broke barricades at the party's chintan baithak (strategy session) here to protest the entry of a Trinamul MLA's cousin over coal smuggling claims.
Moloy Upadhayay, a cousin of Barabani MLA Bidhan Upadhayay, joined the BJP in the presence of state vice-president Biswaroop Roy Chowdhury and other leaders.
The protesters alleged that Moloy had unleashed terror and attacked them in Asansol's Barabani during the Lok Sabha election campaign for local MP Babul Supriyo. They also claimed Moloy was involved in coal smuggling.
"We've been working for the BJP for years and were beaten up by Moloy. How can we accept him now in our party?" a BJP worker asked and accused district party chief Lakshman Ghorui of paving the way for Moloy's entry.
Sources said Union minister Supriyo was to attend a rally after the meeting but skipped it, apparently after learning about Moloy.
Roy Chowdhury blamed Trinamul for "plotting" the ruckus to disrupt the two-day session that ended on Sunday. Trinamul working president in Durgapur, Uttam Mukherjee, denied the allegations.
Earlier, a virtual revolt had rocked the BJP in Birbhum when Trinamul Labhpur MLA Manirul Islam was inducted into the BJP after the Lok Sabha polls.