Campaign for return of ballots in Bengal
The BJP won this Lok Sabha polls merely through cheating, Mamata said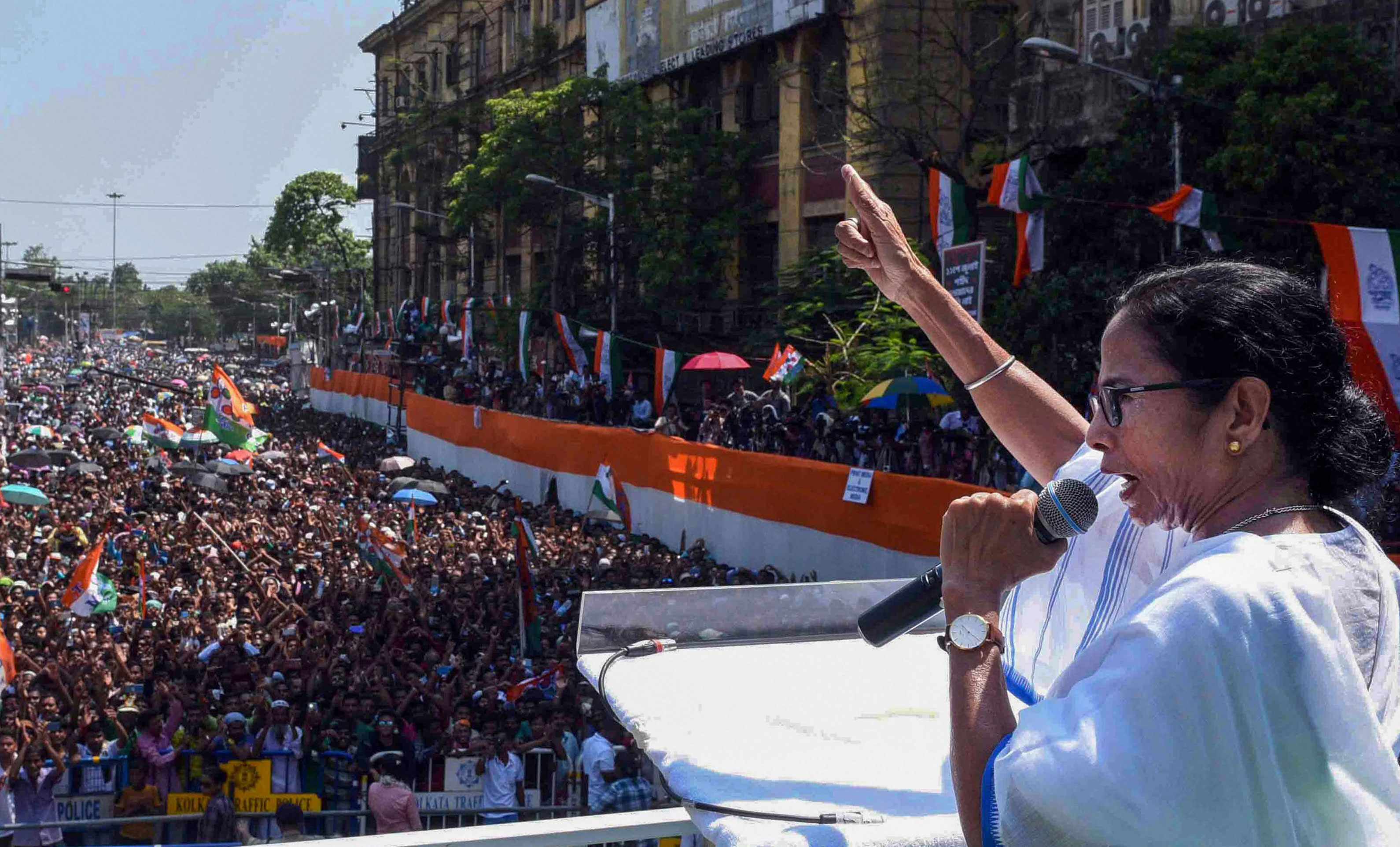 Mamata addresses the meeting in Calcutta on Sunday.
(PTI)
---
Calcutta
|
Published 21.07.19, 07:14 PM
|
---
The Trinamul Congress has iterated its opposition to the electronic voting machines and vowed to launch a nation-wide campaign for use of ballots to "return democracy".
"The BJP won this Lok Sabha polls merely through cheating. The 2019 election is still a mystery to us and not a history. How could the BJP get the number of seats they had predicted? It became possible because of manipulation in the EVMs. That is why we are demanding return to ballots," Mamata Banerjee said at the Martyr's Day rally.
Pointing out that in other countries, only ballot papers were used, Mamata said: "Allow re-elections through ballot papers in Bengal and I bet the BJP will get not a single seat."
Mamata's nephew and Diamond Harbour MP Abhishek Banerjee, too, challenged the BJP to hold elections across India on ballot papers and see the results.
"To return democracy, we should build up a nation-wide campaign for ballot papers. We should take this campaign across Bengal in a big way too," Abhishek said.
Calling the allegations "baseless and custom-made", state BJP president Dilip Ghosh said his party was ready to fight polls on ballots as well.