Call for 100-day jobs in tea sector
Chairman of the Tea Board of India said the scheme could be extended in such a way that labourers would get benefits during winter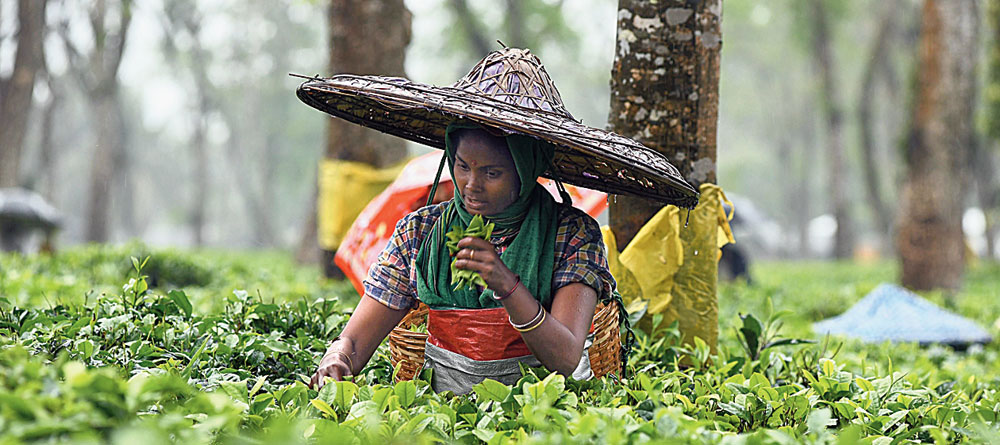 ---
|
Siliguri
|
Published 12.08.19, 10:12 PM
---
Prabhat Bezboruah, the chairman of the Tea Board of India, has written to Union commerce and industry minister Piyush Goyal, seeking the Centre's 100-day work scheme in tea gardens and earmarking of 20 per cent of plantations for alternative purposes.
In his letter sent on August 2, Bezboruah said the 100-day work scheme could be extended to tea estates in such a way that labourers would get benefits during winter when there is no tea production.
"He also said gardens should be allowed to launch alternative projects like industrial and food parks and around 20 per cent of the land can be set aside for such purpose. However, in case an estate goes for such a venture, it will have to ensure that the permanent employment generated thus is 150 per cent of jobs in the plantation," said a source.
Bezboruah also said the land where workers had their quarters could be transferred to them but tea estates should be compensated as they had spent money on the houses and other infrastructure.
Some other issues which the board chairman has touched on include subsidy on machineries used for production of orthodox and green tea, a state of art facility in Siliguri for value addition in export of Darjeeling Tea and allowing private players to launch tea auctions.
Arun Kumar Ray, the deputy chairman of the tea board, held an interactive session here on Monday and elaborated on the plan to improve domestic consumption and export of tea.