Twin fires in Calcutta
The first fire broke out on the first floor of a four-storey residential building on Hariram Goenka Street in Posta on Tuesday evening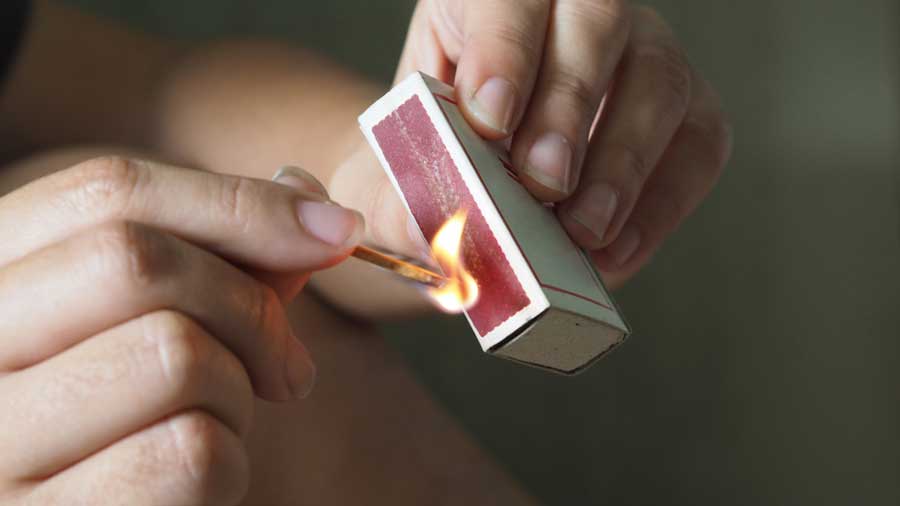 ---
|
Calcutta
|
Published 05.11.20, 04:36 AM
---
Two fires broke out in the city since Tuesday evening, police said.
The first fire broke out on the first floor of a four-storey residential building on Hariram Goenka Street in Posta on Tuesday evening, the police said.
Three tenders doused the flames.
Another fire broke out on the top floor of a three-storey building on Mominpur Road in Ekbalpore late on Tuesday, the police said.
Two tenders doused the flames.
The cause of both fires is yet to be ascertained.
No one was trapped or injured in both fires, the police said.
Engineer dead
A 28-year-old engineer of the Calcutta Municipal Corporation (CMC), who had tested positive for dengue, died at a city hospital on Wednesday morning.
Raheed Zaman was in charge of the CMC's solid waste management department in Borough XVI, which covers Behala, Shakuntala Park and Joka. He was an assistant director.
"As the head of the solid waste management department, he was responsible for sanitisation and keeping roads and vacant plots clean," a CMC engineer said.