Sari on fire during Lakshmi Puja, 63-yr-old dies in Calcutta
Dola Mitra, 63, had lighted an earthen lamp during the puja at her home on Ibrahimpur Road in Jadavpur when the accident occurred around 7.30pm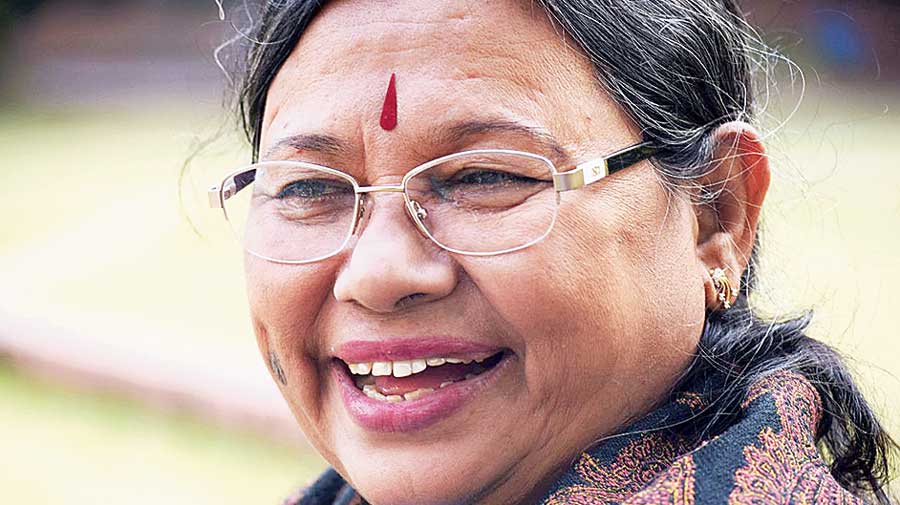 ---
|
Jadavpur
|
Published 01.11.20, 01:14 AM
---
An elderly woman died of burns after her silk sari caught fire while she was performing Lakshmi Puja at her home on Friday evening.
Dola Mitra, 63, had lighted an earthen lamp during the puja at her home on Ibrahimpur Road in Jadavpur when the accident occurred around 7.30pm, police said.
Police said Dola Mitra, a 63-year-old homemaker, was performing Puja alone.
She was performing the puja on the ground floor of their double-storey home and her husband was on the upper floor. She realised her sari was on fire but within seconds she was engulfed in flames. She ran across the room and tried to reach the tap in the toilet, the police said.
Her screams alerted her husband and neighbours. "Her husband Kamal Mitra was upstairs. Neighbours heard her screams and came to her rescue. She was admitted to Calcutta National Medical College and Hospital with 85 per cent burns," an officer of Jadavpur police station said.
Around 6am on Saturday, Mitra died of her injuries, the police said.
Their two daughters stay outside Calcutta. The couple were alone in the house when the accident occurred.
"It is apparent that the elderly woman did not realise initially that her sari had caught fire. It is unfortunate that she was wearing a silk sari, which caught fire easily and engulfed her in flames in no time," the officer said.
By the time police were alerted, neighbours had taken her to the hospital.
The woman's husband is a retired professional.
There was no complaint till Saturday evening. The family, too, hasn't expressed any suspicion of foul play, the police said.
An unnatural death case has been started at Jadavpur police station.
People should be careful, especially with Diwali approaching, about wearing synthetic clothes as they catch fire easily, the police said.
"Elderly citizens who live alone should keep a bucket of water near the place where they are lighting lamps… it can help in dousing fire in case of an emergency," an officer of the rank of assistant commissioner said.