Salt Lake's bumpy ride to Puja
Pandal-hoppers may have to brave cratered roads as the Bidhannagar Municipal Corporation is still to start repairs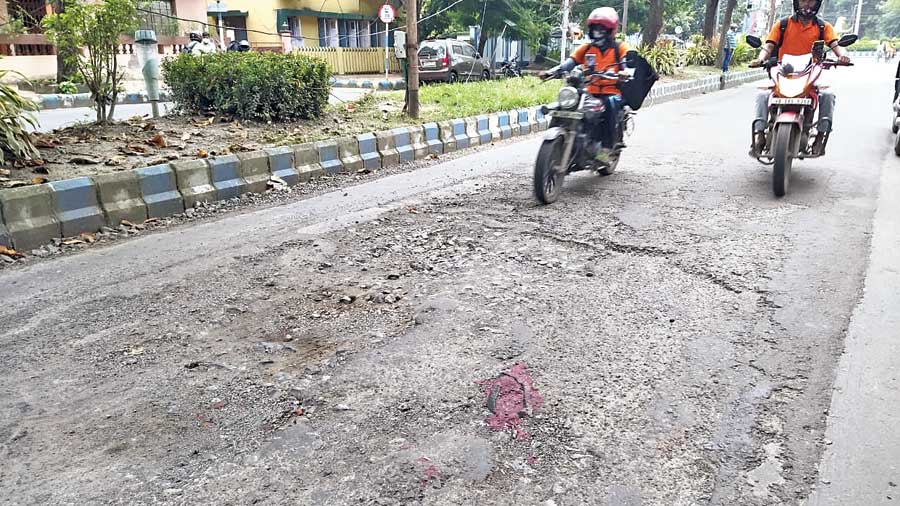 ---
---
Durga Puja is less than two weeks away and the roads of Salt Lake are riddled with potholes.
Pandal-hoppers may have to brave cratered roads as the Bidhannagar Municipal Corporation is still to start repairs.
Multiple stretches of arterial roads that lead to crowd-puller pujas, including the AJ Block and FJ Block Durga Puja, are in "terrible shape", according to residents.
Two stretches of Broadway that connects Salt Lake to the Bypass have craters that look like sinkholes.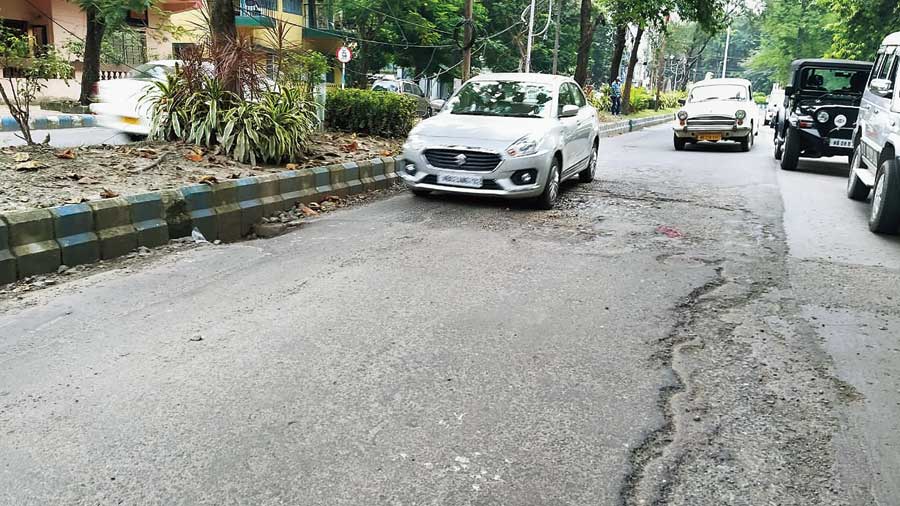 A couple of water supply main pipelines underneath the road near the Amul roundabout on Broadway and at the FE roundabout that leads to FD park have cracked because of which the asphalt top has been eroding gradually.
A traffic policeman posted near the Amul roundabout said several two-wheeler riders had skidded while trying to negotiate the stretch.
A section of Second Avenue near the Administrative Building of Salt Lake in DJ Block that leads to the AJ Block puja pandal is filled with potholes.
More than 10 craters appear after a relatively smooth stretch of the road taking motorists and two-wheeler riders by surprise.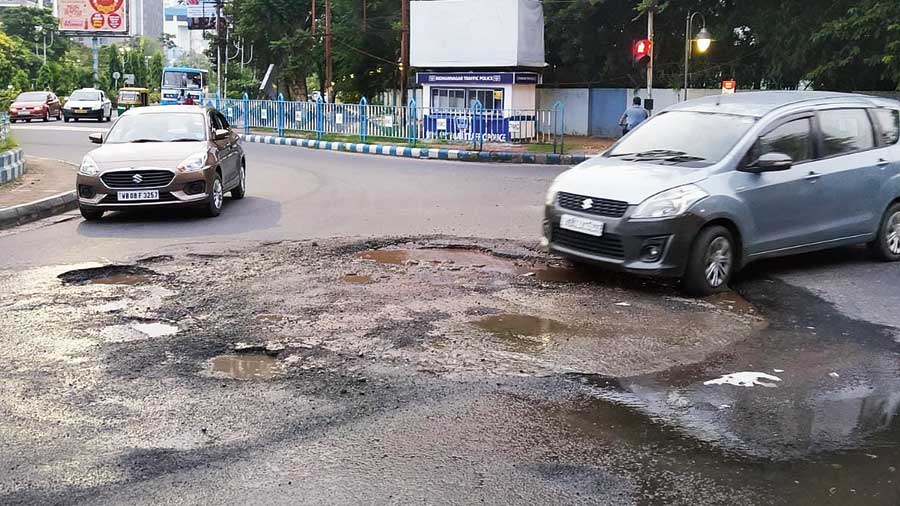 Parts of Second Avenue near Tank No. 9 need urgent repairs as the asphalt top has gone, leaving behind huge craters.
"I have had a dozen punctures in the past week. There is no way one can drive on this road without damaging the vehicle's undercarriage… and damage to tyres is given," Biswanath Sarkar who drives a Toyota Corolla said.
In AG Block, the road along the canal — from the AL Block till the Baisakhi overbridge — that had been dug up to lay a new water pipeline at least a year ago is still to be repaired. The surface is uneven on either side and the asphalt top is not wide enough even for two-wheelers.
Tapas Chatterjee, the mayoral council member in charge of roads, promised patchwork repairs before Durga Puja. "Work had stalled because of manpower shortage…. during the pandemic. We will carry out patchwork repairs soon."
A civic engineer said the urban development department had promised to release Rs 4 crore for road repairs in Salt Lake.