Salt Lake civic body blaze
A meeting of outgoing councillors was on when guards spotted smoke billowing out of the wing where assistant engineers have their offices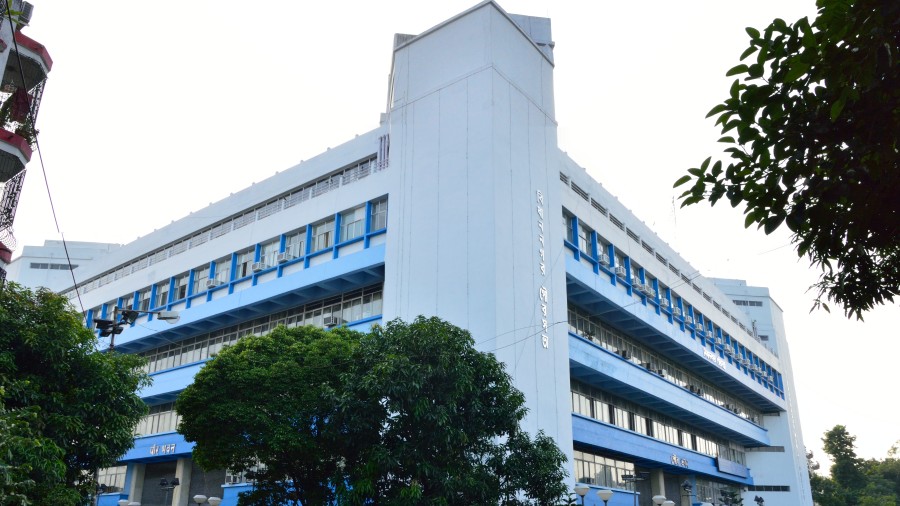 ---
---
A fire broke out on the third floor of Poura Bhavan, the headquarters of the Bidhannagar Municipal Corporation in Salt Lake's FD Block, on Friday evening.
A meeting of outgoing councillors was on when guards spotted smoke billowing out of the wing where assistant engineers of the civic body have their offices.
They alerted the fire brigade before rushing upstairs to tell the councillors that a fire had broken out. Some guards and civic employees started evacuating the building.
Five fire engines from Sector V fire station reached the spot and doused the flames in 30 minutes, a fire officer said.
A preliminary investigation showed the fire might have started in an AC unit on the floor. A couple of AC units have been damaged, the fire officer said.
Krishna Chakraborty, the Bidhannagar mayor, said some AC units and a few curtains had been gutted.
"We don't know if any documents have been damaged."
The civic body is worried that documents related to several departments that were on the floor might have been damaged in the fire or water, another civic official said.