Shop street empty early, robbers target bank
The accused, however, could not break the 18-inch-thick iron vault and apparently left without taking anything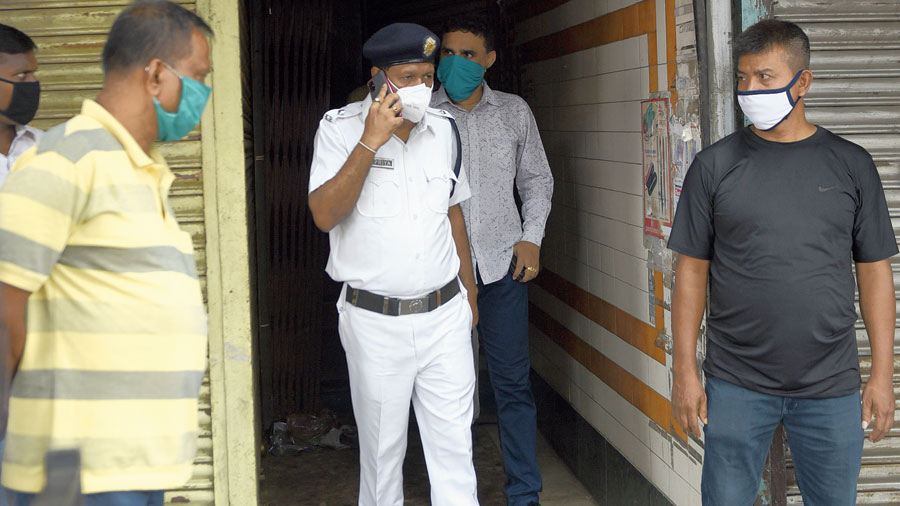 ---
|
Calcutta
|
Published 30.06.20, 04:41 AM
---
Robbers allegedly broke into the Lindsay Street branch of a nationalised bank when it was closed over the weekend and reached the vault after breaking three locks on the locker door, police said.
The accused, however, could not break the 18-inch-thick iron vault and apparently left without taking anything. The police said the robbers had managed to break open a trunk that contained coins but did not take any.
The break-in came to light after the bank reopened on Monday morning. "It was a daring attempt to rob a bank located in the heart of the city. There are not too many reports of such break-in," a police officer said.
Police are checking CCTV footage for any suspicious movement inside or outside the bank over the past four-five days.
"The main door of the bank – situated on the first floor of a building that has several shops on the ground floor – was intact. We suspect the men entered the building through a backdoor on the ground floor. The door opens to a staircase that leads to the rear door of the bank. The door was in bad shape. It apparently gave away after being being pushed," said an officer of New Market police station.
Investigators said the wires connected to the CCTV cameras inside the bank had been disconnected. "It is apparent that the robbers had been informed about the location of the cameras and the condition of the backdoor," the officer said.
Officers suspect the crime had been committed between Saturday night and Sunday night. The bank had closed for the weekend on Friday evening.
Before Covid-19 struck, Lindsay Street used to remain crowded with shoppers till late in the evening. However, since the lockdown started, the area is becoming deserted after evening.
"By the time we leave late in the evening, there is hardly anyone in the entire New Market area except the police," said a garments trader, who runs a shop at SS Hogg Market.