Private hospitals free to reduce Covid beds
'It is the decision of private hospitals whether they want to reduce the number of Covid beds.' - West Bengal Clinical Establishment Regulatory Commission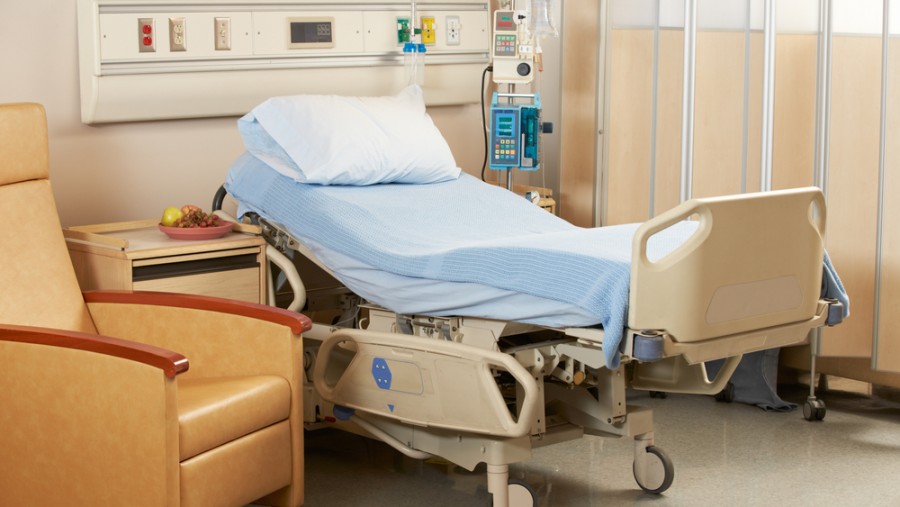 ---
|
Calcutta
|
Published 12.12.20, 01:57 AM
---
The chairperson of the West Bengal Clinical Establishment Regulatory Commission has said private hospitals are free to reduce the number of Covid beds if they wished so.
Several private hospitals were mulling to reduce the number of Covid beds as number of non-Covid patients was in the rise. Some hospitals said they would seek an informal approval from the government before reducing beds.
The commission had asked all private hospitals to increase the number of Covid beds ahead of Durga Puja and Diwali, when many had apprehended a rise in the numbers of Covid patients.
"It is the decision of private hospitals whether they want to reduce the number of Covid beds. We cannot tell them how many beds they should reserve for Covid patients. We had earlier appealed them to increase the number of Covid beds and the hospitals responded to our call," Retired judge Ashim Banerjee, the commission's chairperson, said on Friday, when Metro asked him whether private hospitals needed the commission's permission to reduce Covid beds.
Officials of several private hospitals in Calcutta said they were thinking of reducing the number of Covid beds since the rate of hospitalisation has fallen and the number of patients with other illnesses is rising steadily.
"People who did not do elective surgeries for months because of Covid-19 are now coming to hospitals. Winters are usually the time when most elective surgeries are performed. So there is a need to increase the number of non-Covid beds," said a senior official of a private hospital.
Officials of another private hospital said they will wait for a few days before deciding whether to reduce the number of Covid beds.
"Though occupancy has gone down but we want to wait and see whether this sustains for a month or so. The transformation of a Covid unit to non-Covid is easy, but the opposite is not that easy," an official of a private hospital in south Calcutta said.
Some private hospitals said they would seek the government's approval before reducing Covid beds.
"Though we are not bound by dictates of the government, still we would like to take its approval," said an official of a hospital off the EM Bypass.
Around 20 of the 150 Covid beds at Peerless Hospital have remained vacant for last fortnight. At RN Tagore Institute of Cardiac Sciences, 45 out of 130 Covid beds have remained vacant for the last one month. About 85 per cent of the 270 beds in the three units of AMRI Hospitals have been staying vacant for some time. An official of Medica Superspeciality Hospital, however, said they did not have any vacant Covid beds.
The bulk of vacant Covid beds at private hospitals were general beds. The rate of occupancy for critical care beds was higher, officials said.
The government on Thursday released a number of beds in several private hospitals that it had requisitioned to treat Covid patients. "The rate of hospitalisation for Covid-19 is gradually coming down.... We have to make beds available for other patients," Ajay Chakraborty, the director of health services, had said.