Prawn finale to chicken cook-off
Two events on the penultimate day bring curtains down on Saras Mela in New Town
---
---
Cream Chingri, Pop Corn Chicken and lots of Chicken Kosha. Twenty women rustled up their best dishes in a cooking competition in the final weekend of Saras Mela at New Town.
The first round required them to cook any chicken item in half an hour. The basic ingredients and induction cookers were provided by the organisers, but participants were welcome to get other ingredients too. Most of the contestants turned out to be stall keepers taking a break from work and the most popular dish, hands down, was Chicken Kosha.
"Had I known about this contest beforehand I'd have got additional onions and bhaja masala," said
Anjala Bibi, a jute artisan from Murshidabad. "This was my first time using an induction cooker but they taught me and it was quite simple to use," she said.
Sulekha Bibi of Mursidabad said her dish would have been even tastier if she had a sil nora to grind the spices with, Hasnamano Bibi of Behrampore would have preferred chicken that wasn't boneless and Farida Bibi wished the meat was freshly chopped instead of being brought out of the freezer.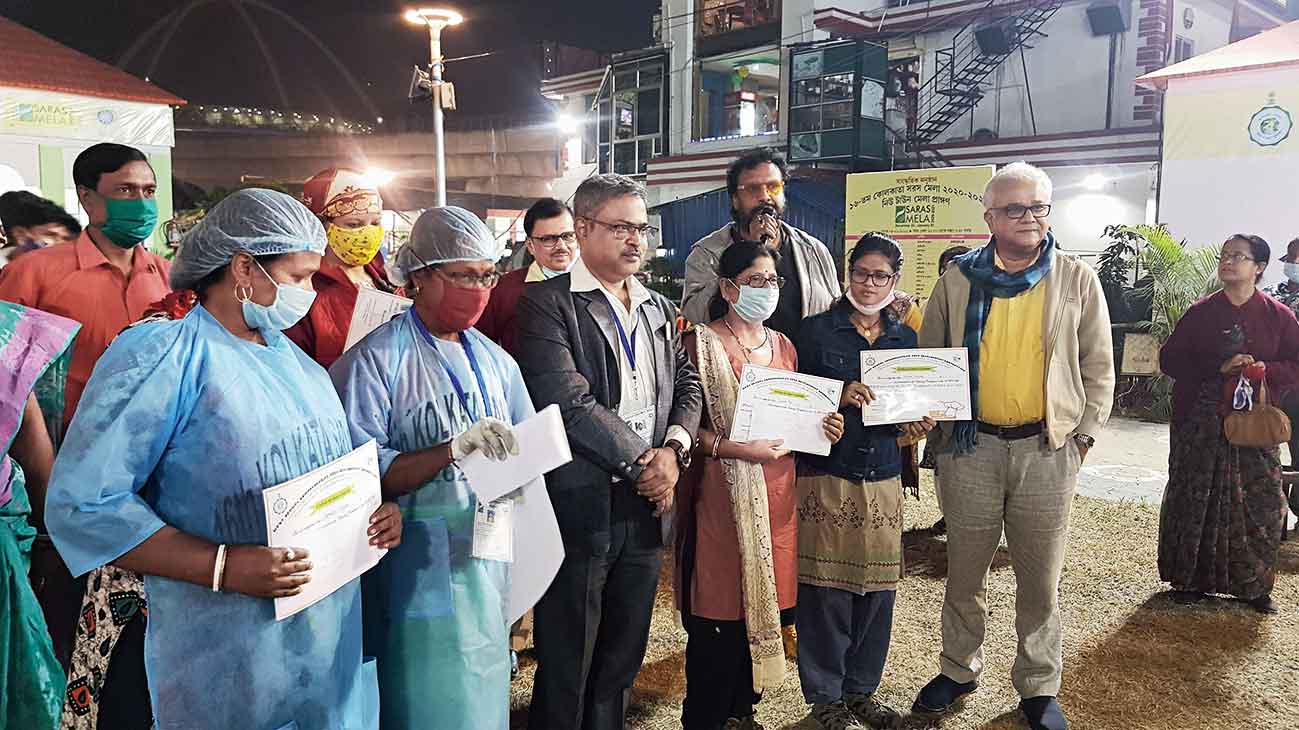 "But we are not complaining. After months of difficulty we have witnessed excellent footfall at this fair. We made good sales and now this contest is a fun break for us," said Yasmin Begum, who had a kantha stitch stall and said she enjoys cooking.
The only fatigued face was that of the judge — Siddhartha Chatterjee. "After tasting chicken 20 times today I have decided not to eat it ever again in 2021," he joked, explaining that his affinity was rather, with fish. "I was born under the Pisces zodiac sign, have the nickname Topse, have featured in a film with a character called Machhlibaba (Joi Baba Felunath), have started a raw fish-selling unit called Machhlibaba, run a chain of restaurants called Bhojohori Manna where our mainstay is fish. So certainly my favourite food must be fish."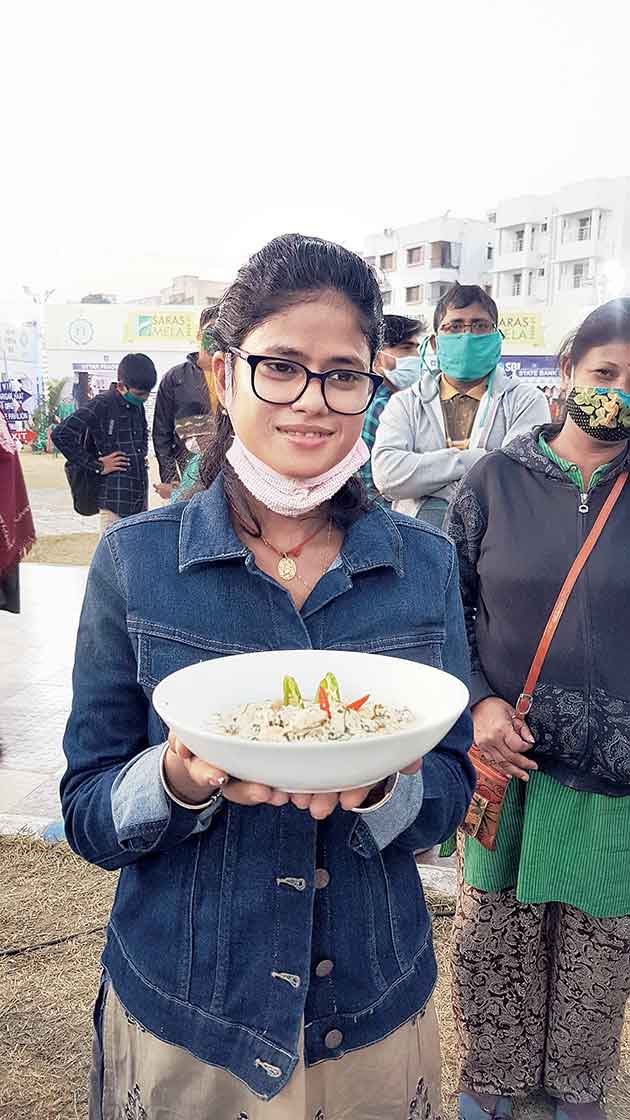 Luckily for Chatterjee, the next and final round was on prawn. Sikha Roy made Bhapa Chingri, Rinku Manna Malaicurry, Tapasi Hazra Sorshe Chingri and Aloka Mondal, who finally bagged the Rs 1,000 shopping voucher, dazzled with Cream Chingri.
"I run a home delivery in Dum Dum called Little Kitchen and the Chicken Pop Corn and Cream Chingri I made today are both best-sellers on my menu," smiled the 20-year-old who had found out about the cook-off while buying a kurti at the fair the previous day. "I got my own additional ingredients like cream and sauce."
First runner-up Sikha Roy, who works at the district rural development cell, said she was used to rustling up innovative dishes for her daughter's tiffin.
"The kitchen is the center of the home and this contest was a celebration of the women who run kitchens," said Soumyajit Das, special secretary to the panchayats and rural development department and administrative secretary of the state comprehensive area development corporation. "The ingredients and spices provided for the contest are marketed by us. They comprised the consolation prizes given to all participants too."