Low turnout for vaccine on Sunday
'Many people are apprehensive about side-effects of getting a shot and many are also scared that they will not be able to attend office on Monday'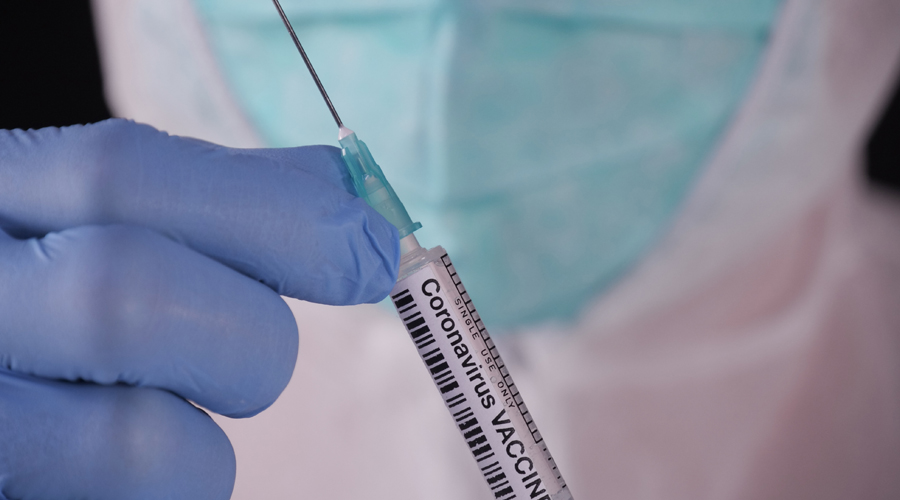 ---
|
Calcutta
|
Published 05.04.21, 03:22 AM
---
Most hospitals and civic clinics in Calcutta and Salt Lake recorded a low turnout on the first Sunday of Covid-19 vaccination, officials said.
Some hospitals and health officials cited lack of awareness as the reason, while others were of the opinion that many people between 45 and 59 preferred to avoid taking the shot on a Sunday fearing that adverse effects like fever and body ache might force them to skip office on the first working day of the week.
An official of a government hospital in Bidhannagar said that since most people in the 45-59 age group are working or have businesses to run, they were hesitant to take the shots on a Sunday.
"Many people are apprehensive about side-effects of getting a shot and many are also scared that they will not be able to attend office on Monday. We had quite a few men and women taking the shot on Saturday. They said they preferred Saturday because they would take rest the next day and recover from any side-effect," the official said.
A resident of Gariahat who had taken the jab on Saturday with his wife said both had fever, which subsided the next day.
Another reason cited for the poor turnout on Sunday was lack of awareness.
"It seems that most people still do not know that vaccination centres are open on Sundays. It will need some campaigning before the numbers pick up on Sundays," said an official of a private hospital.
This was the first time that all Covid vaccination centres remained open on a Sunday.
The Centre has said that Covid jabs will have to be administered to eligible people on all days of April. Everyone who is 45 or above has been eligible for Covid vaccination since April 1.
Only 72 people took the shot at Peerless Hospital on Sunday, compared with 391 on Saturday. Of the 72, 55 were below 60.
Three units of AMRI Hospitals vaccinated 247 people on Sunday, compared with 899 on Saturday. At the RN Tagore International Institute of Cardiac Sciences (RTIICS), 80 people were vaccinated on Sunday.
An official of the Calcutta Municipal Corporation (CMC) said the civic body's health clinics, too, recorded a low turnout on Sunday. The CMC is running Covid vaccination at 80 ward health clinics.
The footfall was also low at nearly all Covid-19 vaccination centres run by the Bidhannagar Municipal Corporation and Salt Lake Sub-divisional Hospital. At the hospital, not a single person above 45 took the jab on Sunday, an official said. The vaccine centre at the hospital administered the shot to a handful of polling personnel and some people above 60.
The vaccine clinics run by the Bidhannagar civic body in Salt Lake, Duttabad, Ashwininagar, Narayanpur and Rajarhat, among other places, recorded a low turnout, too.
Covid count
The number of active Covid-19 cases in Bengal rose by 1,309 on Sunday to 10,153. The state on Sunday recorded 1,957 new infections (highest since December 20) and 644 recoveries. Four patients died, two of them in the city.
The number of active cases is back to almost where it was on January 3.