Jayantibhai Thakorlal Mehta: Trusted, and loyal to city
With his deep knowledge in stones and affable nature, he soon earned a nationwide reputation as an estate jeweller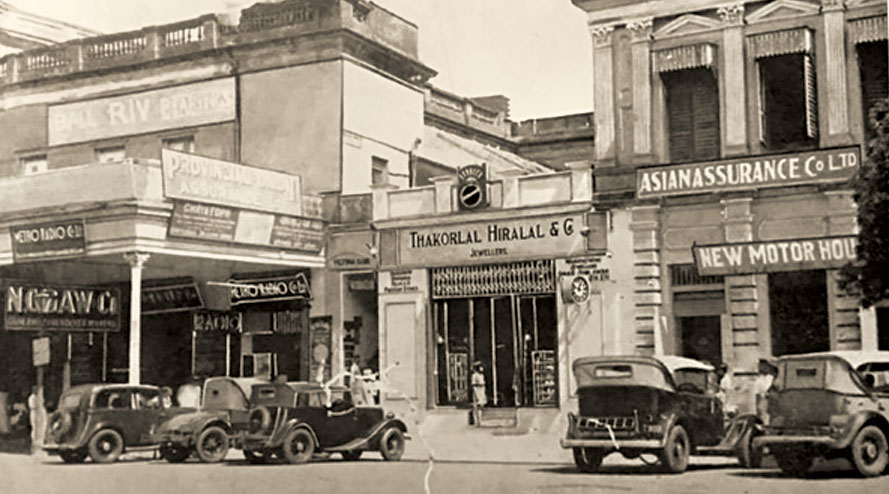 ---
|
Calcutta
|
Published 23.10.20, 01:58 AM
---
A trader dealing in precious stones saw a business opportunity soon after India's Independence. The princely states were being merged into the republic of India and the zamindari system was being abolished.
Suddenly many of them were in market to sell a part of family jewels, for ostensible reasons. Simultaneously, a new class of rich was on the rise — businessmen mostly belonging to the Marwari community.
Jayantibhai Thakorlal Mehta was at the right time and at the right place in history. With his deep knowledge in stones and affable nature, he soon earned a nationwide reputation as an estate jeweller, buying from princely states and zamindars and selling it to the new moneyed class.
Mehta, who passed away in Calcutta earlier this week at the age of 103, moved to this city at an early age when his father Thakorlal settled down here. Jayantibhai's uncle then ran a small diamond trading shop at Chorbagan. Being close to Rangoon also made sense as a part of the extended Mehta family was exporting rubies and emeralds from Burma to India.
When a part of that same extended family moved to Antwerp, the diamond capital of the world, Mehta's trade and business received a further fillip as it straddled India, Burma and Belgium.
Hailing from Palanpur in Gujarat — the ancestral home to many of India's top diamantaires — Mehta and his two brothers also saw an opportunity to up the game. There were not many jewellers dealing in diamonds apart from Hamilton & Co in Calcutta. Mehta saw a void which can be filled in the years after Independence.
The showroom at Stephen House in Dalhousie, set up in 1930, grew to become one of the top names in diamond post-Independence.
"I would say the way he handled the client, at a deeply personal level, and the trust he earned were behind the success of Thakorlal Hiralal," Pranay Mehta, grandson of Jayantibhai and the force behind the TH brand today, said from Mumbai.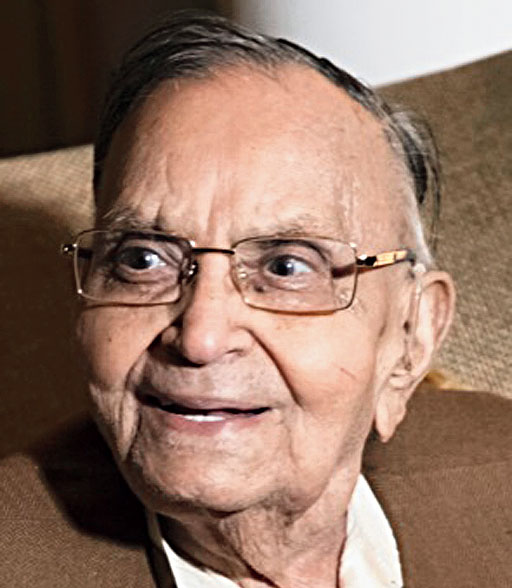 Jayantibhai, who used to love classical music and playing cards, stayed back in the city even after the business moved to Mumbai. After operating for 50 years, the Dalhousie showroom closed down in 1980 in the aftermath of a massive tax raid. The business was confined to a workshop and office on Elgin Road-SP Mukherjee Road crossing.
The office was shut down in 2010 when his son Satishbhai died and grandson Pranay decided to focus on Mumbai, the financial capital of the country, which is also close to Surat, the diamond cutting capital of the world.
"Even though he spent at least six months with us in Mumbai, after one or two months he would miss Calcutta and want to go back," Pranay said from the Horniman Circle showroom at Fort, South Mumbai.
Pankaj Parekh, former vice-chairman of the Gem & Jewellery Export Promotion Council, recalled the splendour of the showroom at Stephen House. "In those times, trust was the biggest currency when one buys diamonds as there was no standardisation like today. When you bought diamond — and diamonds were usually bought by the HNIs and the ultra rich in those days — they had implicit trust in Jayantibhai and TH," Parkeh, 76, said.
The rise of TH also in a way mirrored the rise of India as the destination for cutting and polishing diamonds. The Jews, who controlled the diamond trade, were not interested in dealing in small-sized stones as they thought it was not worth the effort, price wise. Indians, especially Palanpuri Gujaratis, saw an opportunity in cutting and polishing those stones, which were otherwise destined to be crushed and used to lay airport runway tarmac.
Several top industry families were loyal clients of TH and many of them continue to be today. Travelling abroad was not as frequent as it used to be today. "A wealthy patron may be often walking into Cartier, Tiffany or Harry Winston now but it was not that frequent in the 50s or 60s. For them, it used to be TH," Raja Shah, whose father Viharilal Shah, was a friend of Jayantibhai, said.
"TH was a well known brand out of Calcutta. Jayantibhai was a respected figure in the business. We, at Satramdas Dhalamal, used to compete with them but also did business together at times," recalled couture jeweller Raj Mahtani.
Although a diamantiere by passion, Jayantibhai worked closely with Laxmi Niwas Jhunjhunwala of Bhilwara Group and set up HEG Ltd and Rajasthan Spinning & Weaving Mills.
"My grandfather never left the city which gave him everything. Calcutta was very much a part of him," Pranay signed off.