IIT Kharagpur and students share views on fees
Institute maintains stance citing infrastructural reasons in a letter to the student senate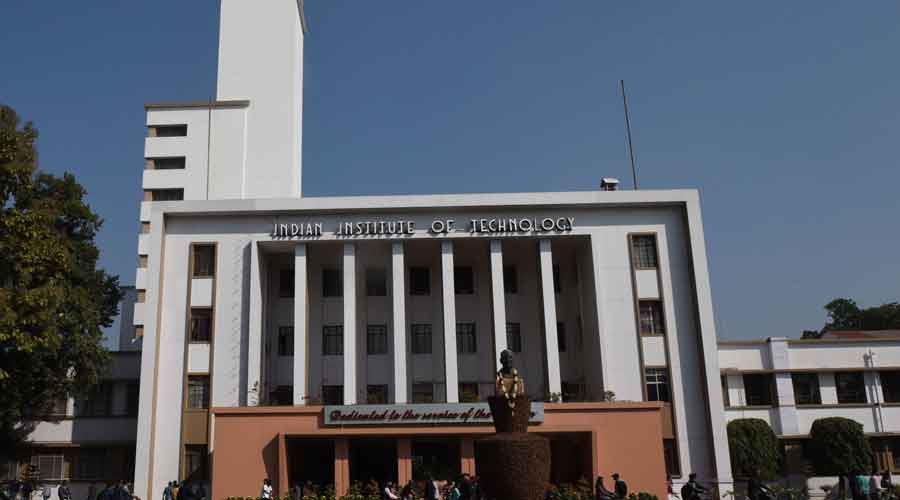 ---
---
IIT Kharagpur has said the institute has decided to charge students the mess and hostel overhead fees, though it will switch to online classes, because students facing poor connectivity at home will have to be brought to the campus.
The reason for charging the fees was mentioned in a letter written by the dean of students' affairs, Somesh Kumar, to the students' senate on Saturday.
The letter also mentions the infrastructural facilities that are "being created to offer the online classes smoothly" as another reason why the institute wants to collect the fees.
The students' senate — the official representative body of the IIT Kharagpur student community — has written back to the institute suggesting that it adopt the IIT Bombay model and spare the students the mess and hostel overhead fees.
The Mumbai institute "has raised money for solving the Internet problems of their students through alumni donations", the senate's letter states.
The senate passed a resolution on Friday demanding a "complete waiver" of the mess and hostel overhead fees because the institute would hold online classes in the autumn semester, scheduled to start on September 1. The students also called for a reduction of the hall establishment charge and the technology students' gymkhana fee.
In his letter to the senate on Saturday, dean Kumar referred to the points that "were considered while deciding about the present fee structure".
The letter stated: "There are a number of students who have informed that they have poor or no internet connectivity at their place of residence and they would like to come back to campus for classes…. They will do classes in online mode from their rooms in halls. It will be difficult to keep track of the students and collect fees accordingly. Hence, it was decided to charge the mess fees in advance."
The mess fee and hostel overhead fee stand at Rs 10,000 and Rs 600, respectively. The hall establishment charge and the technology students' gymkhana fees are Rs 12,500 and Rs 600 a semester, respectively.
The salaries of the staff working in messes and technology students' gymkhana are to be paid even if the students are not on the campus, Kumar's letter states.
An institute official said that since they would hold online classes for 13,000-odd students, it would be difficult to keep track of how many were on the campus and how many were attending classes from home.
"As they will come in phases, it will be difficult to keep track now," said the official. The fees, he said, will be adjusted based on the usage later.
Kumar's letter mentions that students will be denied academic registration if they do not pay the fees. The senate in its response has said the students cannot "blindly" pay the fees without a prior idea of the academic calendar for the semester.
Kumar told The Telegraph: "We will go through the students' response but we have already told them why we had to decide on the fees."