High number of 95-plus scorers in CBSE exams may lead to tougher competition for college admission
At South Point High School alone, the number of students who scored above 95 is three times that of last year — 111 as against 36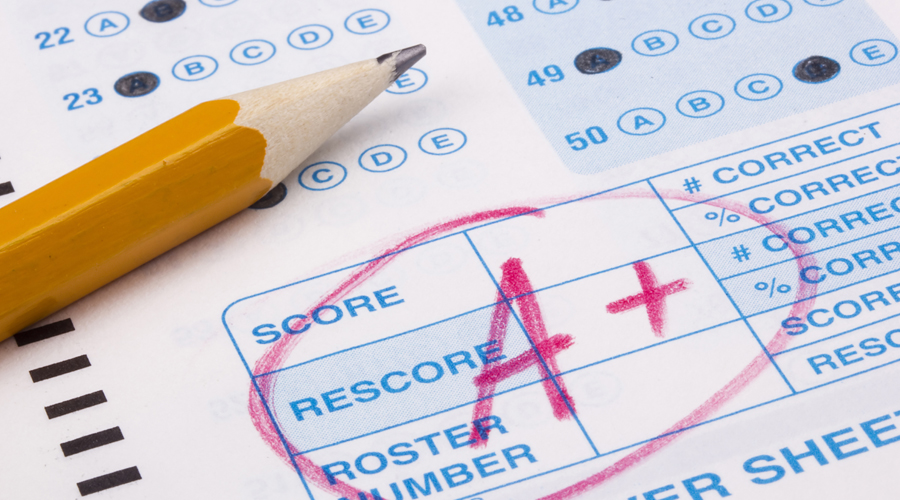 Teachers said that the high achievers are worried.
Shutterstock
---
Calcutta
|
Published 31.07.21, 01:16 AM
|
---
The high number of 95-plus scorers in the CBSE Class XII exams, the results of which were declared on Friday, will lead to tougher competition for college admission in a year when marks will be the sole criterion for many higher educational institutes.
Many students are relieved that they are "in the race for admission to premier colleges" but there is uncertainty about whether they will qualify.
At South Point High School alone, the number of students who scored above 95 is three times that of last year — 111 as against 36.
In Birla High School for Boys, 56 students scored above 95 this year — the same number as last year. In Mahadevi Birla World Academy, 44 students scored above 95 this year as against 36 students last year. In Delhi Public School Ruby Park, 142 students scored above 95 this year; the number was 111 last year.
In Lakshmipat Singhania, 49 students scored above 95 this year. In Shri Shikshayatan School, 71 students scored above 95 this year. In Bhavan's Gangabux Kanoria Vidyamandir, 86 students scored more than 95 per cent this year. In Indus Valley World School and Delhi Public School Joka, about 10 per cent and in North Point Senior Secondary School, about 5 per cent students have scored above 95 per cent.
Metro reported that many students scored above 95 in ISC and several schools have said that the number is higher this year.
In Bengal HS, 9,013 students scored above 90 per cent this year.
"The concentration of students towards the higher end of the scale would make the fight (for a college seat) close. Students are fighting for more or less a static number of higher education seats and they can lose out for even a mark or two," said Krishna Damani, trustee, South Point school.
The CBSE pass percentage in the Bhubaneshwar region, which includes Bengal, is 99.55.
In Bengal, autonomous institutes like St Xavier's and institutes of Ramakrishna Mission are coming up with their own selection criteria not solely dependent on marks. State-aided colleges and universities, however, will screen students on the basis of marks alone.
For Sreejita Das who is planning to apply to colleges in Calcutta for a chemistry course, the completion seems very tough. "There are students in my school or other schools or from other boards who have scored more than me... Since everything is dependent on marks, I am not confident of getting a college of my choice despite scoring 96.6 per cent," she said.
Teachers said that the high achievers are worried.
"Possibly only a student who has scored a 100 can be confident (of getting a college of their choice). The uncertainty for many other high achievers remains because their aspirations are higher and they will apply in premier institutes. They will be eligible to apply but whether or not they get selected is not known because ultimately it is a question of numbers," said Anjana Saha, principal, Mahadevi Birla World Academy.
Students are worried that they might not get a subject of their choice.
"If colleges decide on other screening criteria, say group discussions for example, to screen students, it would be a fairer way of selection," said Bratati Bhattacharyya, secretary general, Shri Shikshayatan School. "But students should also remember that one exam result does not make their CV and they have many more years to prove themselves."
Several school heads said the marks match with what they had submitted to the board, barring a few changes.
Results on hold
In Calcutta, the results of 110 students of The Newtown School are on hold because they are the school's first batch of Class XII candidates.  The results will be declared within a week's time, the CBSE said.
A school's best results in the past three years is an essential component in calculating the 2021 CBSE marks.