Bagbazar fire swallows shanties, threatens Udbodhan house
Around 30 fire tenders were deployed to control the blaze that broke out in an area that has tenements made of plastic sheets and bamboo poles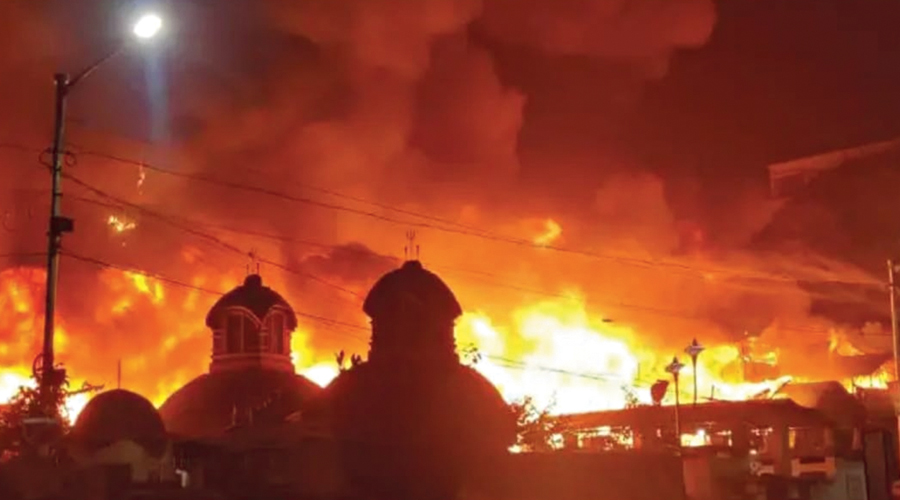 ---
|
Bagbazar
|
Published 14.01.21, 03:23 AM
---
More than 100 shanties next to the Udbodhan building in Bagbazar were gutted in a fire that triggered serial explosions, probably from domestic LPG cylinders, on Wednesday evening.
The fire started around 6.45pm and by 11pm, the blaze was under control but firemen were still working to douse the embers. Hundreds of people who had lost their homes were on Central Avenue. No casualty had been reported, police said.
Evening traffic in north and central Calcutta was thrown out of gear as affected residents from the shanties descended on streets. The north-bound flank of Central Avenue and Udbodhan Lane was closed to traffic to facilitate fire-fighting.
The fire damaged several windows and doors of the first and second floors of the Udbodhan building in Udbodhan Lane, behind the shanties, senior monks of the Ramakrishna Math and Ramakrishna Mission said.
Several books of the Math and Mission, including the Udbodhan magazine, the Bengali mouthpiece of the order, are published from the Udbodhan house.
"Several files in the accounts section have been damaged. Thankfully, we could save the computers that store valuable data. Even the godown that stores books was spared," said Swami Nityamuktananda of Mayer Bari in Bagbazar. "We are yet to assess the extent of the damage since there is no power connection."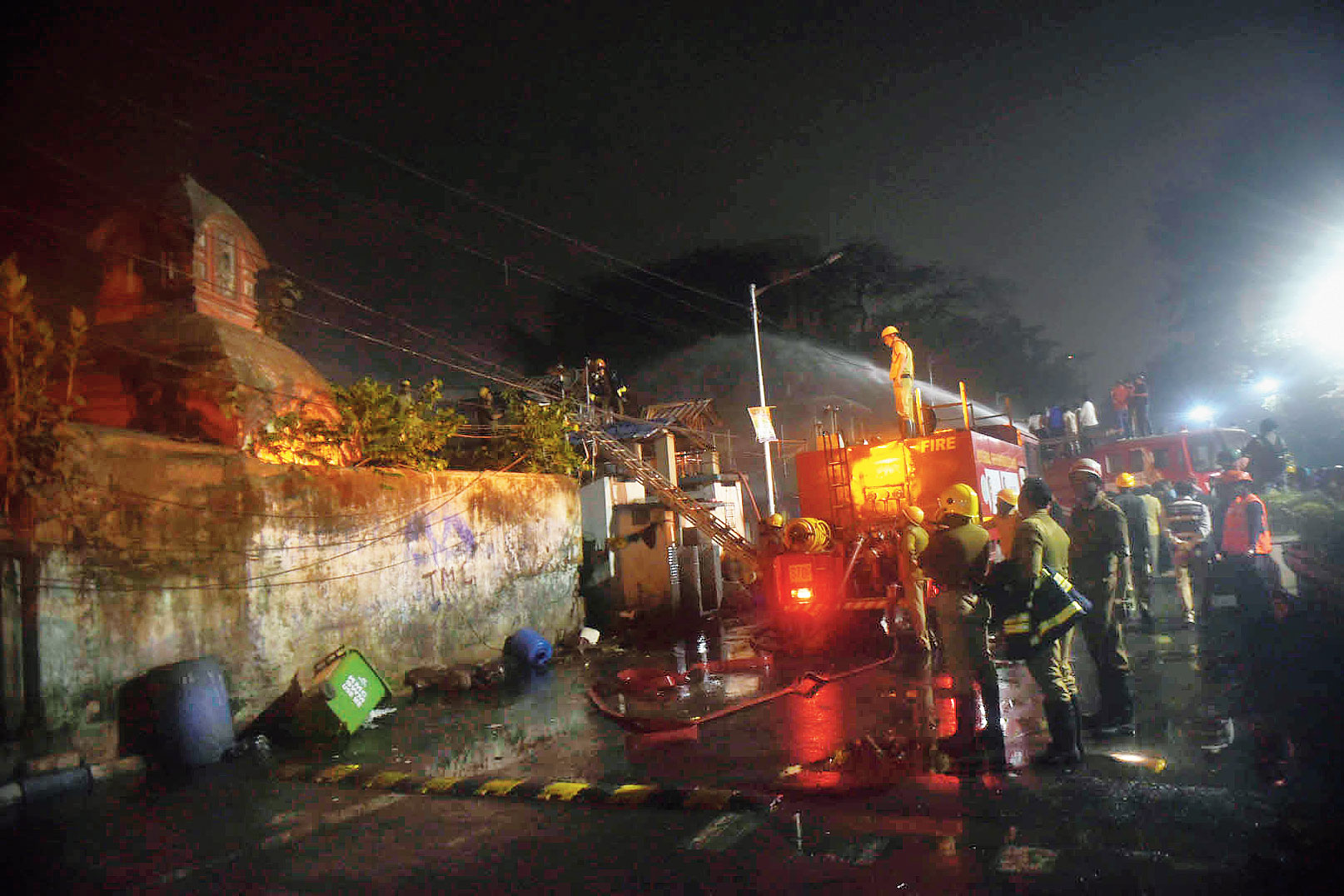 Around 30 fire tenders were deployed to control the blaze that broke out in an area that has tenements made of plastic sheets and bamboo poles, a fire official said.
There were several structures that had at least three floors built out of flammable materials like plastic and bamboo.
Residents of the area said they had heard at least five explosions. The shanties had several LPG cylinders and kerosene stoves, a fire official said.
"The entire area was a tinderbox. Not only cylinders, flammable liquids like kerosene were kept there. We also found drums of paint and motor oil," said a fire official.
State fire and emergency services minister Sujit Bose said: "There were explosions that smashed windows of several neighbouring buildings in the area. The fire was fed by flammable materials and a steady wind from the Hooghly river fanned it."