Fire breaks out on a large swathe of grassland opposite in New Town
A Telegraph photographer spotted the smoke from Eco Park and rushed towards the site and alerted a police team on the way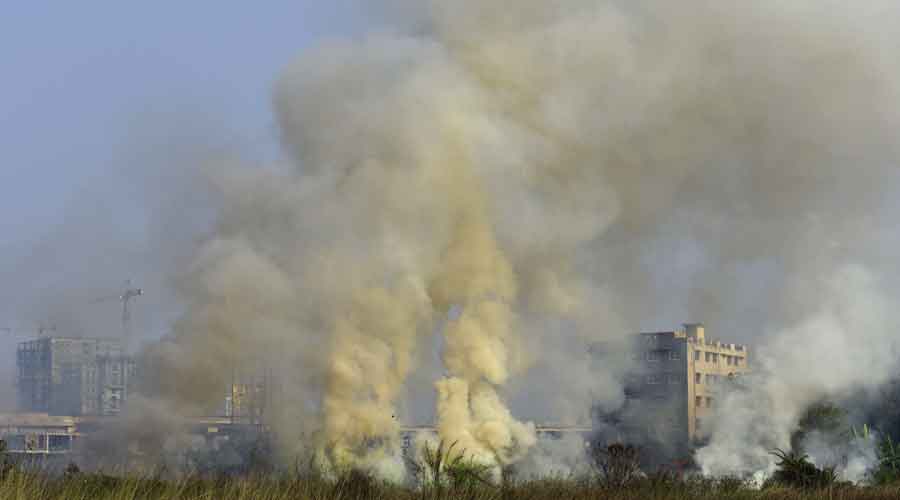 ---
|
Calcutta
|
Published 26.12.20, 02:10 AM
---
A fire broke out on a large swathe of grassland opposite Westin Hotel in New Town, near Eco Park, on Friday afternoon.
The Telegraph photographer spotted the smoke from Eco Park, around 1km away, and rushed towards the site. He alerted a police team on the way and the cops got in touch with the fire brigade. One fire tender took 30 minutes to control the flames.
A group of people who stay in a cluster of huts near the grassland used bamboo sticks to beat the grass and the bushes to prevent the fire from spreading, while another group poured buckets of water on the flames.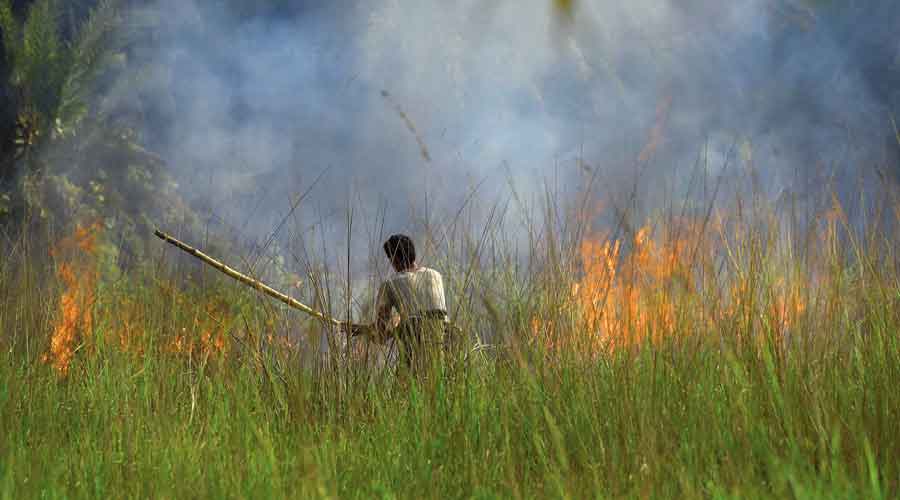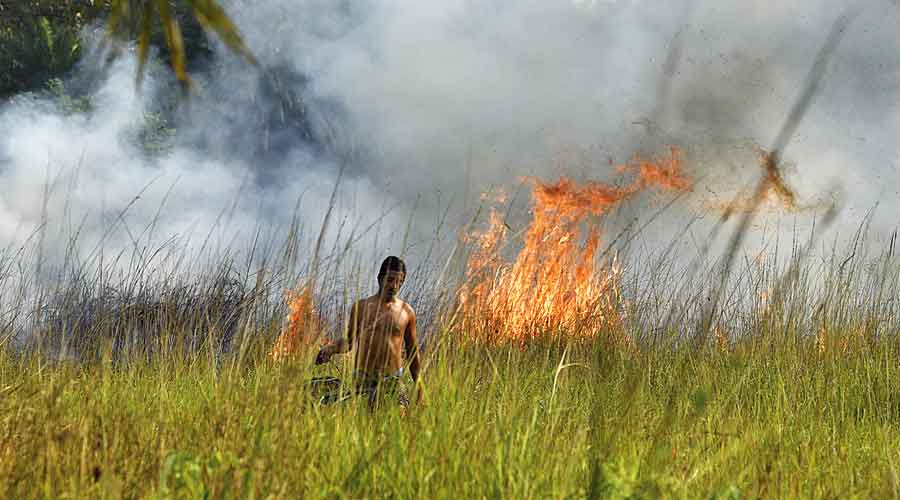 This newspaper has reported on several occasions how fires on grasslands have made it difficult for residents to breathe. They are forced to keep doors and windows shut because of the smoke. Such fires also have a devastating effect on the habitat of a variety of birds.
Fires in New Town grasslands are lit for reasons ranging from burning waste to scaring away snakes.
Remembering Soumitra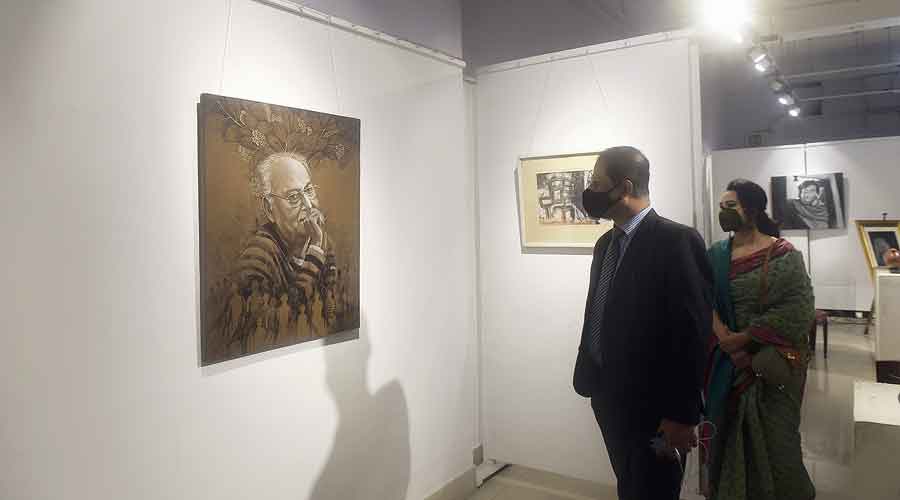 An exhibition on Soumitra Chatterjee titled Aparajito Soumitro began at the Academy of Fine Arts in Calcutta on Friday.
The exhibition organised by Prachi Protichi is a tribute to the thespian by painters and sculptors of Bengal and Bangladesh.
"Soumitra was a true Bengali in every sense and he inspired generations of actors, elocutionists, poets, painters and sculptors of both the countries. This exhibition is a tribute to his legacy," said Tapos Mallik, convener of Prachi Protichi.
According to Mallik, nine works of nine Bangladeshi painters, 24 Indian painters and seven Indian sculptors are on display at the exhibition open for public till December 31, from 5pm till 8pm.
"Organising the exhibition at the time of the pandemic was indeed a challenge as we had to get the paintings from Bangladesh.... So many people, including officials in both India and Bangladesh, helped us put together this exhibition," he added.