Madhyamik examiners to submit marks today
More than a million students took the tests this year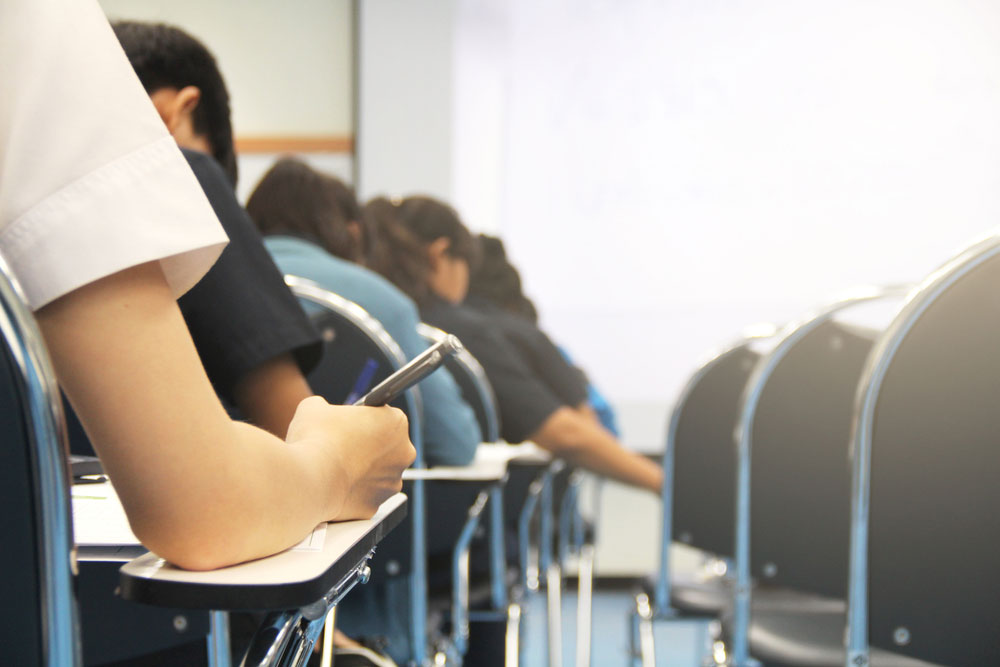 ---
|
Calcutta
|
Published 01.06.20, 08:29 PM
---
The state secondary board has asked all Madhyamik examiners to submit students' marks to their head examiners by Tuesday.
The head examiners will have to submit the marks to the board office within two days of receiving them from the examiners.
More than a million students took the Madhyamik exams this year.
The council was supposed to receive close to 7.2 million marks of students in seven compulsory and one optional subject. Almost 10 per cent of the marks have not been submitted by examiners till now, Kalyanmoy Ganguly, the president of the West Bengal Board of Secondary Education, said on Monday.
The board had sent the instruction to examiners on Sunday.
The board has set mid-July as the target to announce the Madhyamik results, Ganguly said. "We need to complete the process of collecting the marks at the earliest. We will take four to six weeks to prepare the results after getting all the marks. Students are anxiously waiting for their results."
The Madhyamik exams were held in February and the results were supposed to be declared between the second and third week of May.
When the Centre announced the lockdown on March 23, close to 13 per cent of the total marks had reached the board.
Arranging transport to submit the marks to head examiners is the responsibility of examiners.
Since movement of vehicles was restricted during the lockdown, the marks submission process had to be stopped.
Examiners were asked to start submitting marks again from May 1.
On May 31, the board found that more than 700,000 marks were still to reach the board.
Transport queries
The first working day at regional transport offices across Calcutta since the lockdown started saw officials answer countless queries from worried citizens.
The questions included whether one had to pay a fine for not renewing driving licence and whether one could apply for change of ownership of car online.
Offices in Beltala, Salt Lake, Kasba and Behala, Alipore, Howrah and Barasat opened their doors on Monday, for the first time since the lockdown had started. At most places, skeleton staff turned up.