Car of man who assaulted a woman, and ran over another traced
Police said the suspect's name is Abhishek Kumar Pandey, and not Amitabha Bose as the 31-year-old assault complainant had initially mentioned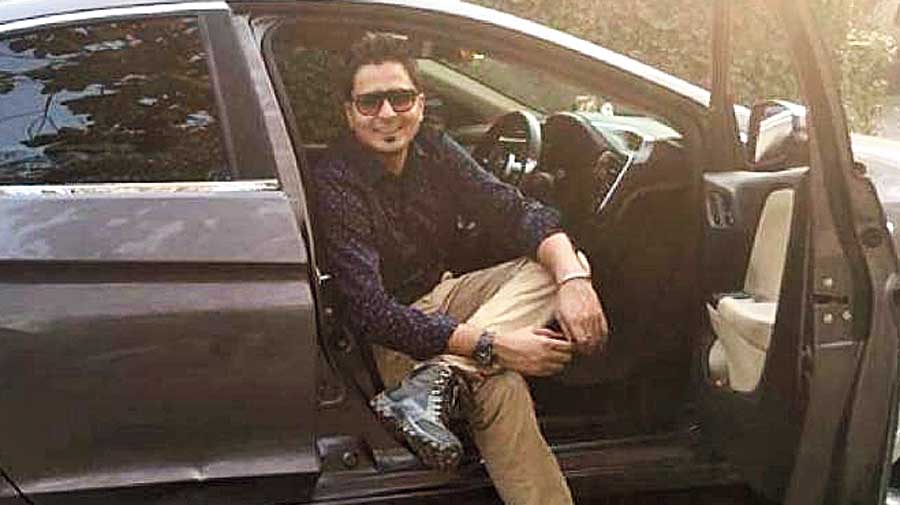 ---
|
Calcutta
|
Published 08.09.20, 01:46 AM
---
Police are still looking for the man accused of attacking and pushing a woman out of his Honda City and running over the leg of another woman who had rushed to help her at Anandapur on Saturday night.
On Monday, the police said the suspect's name was Abhishek Kumar Pandey, and not Amitabha Bose as the 31-year-old assault complainant had initially mentioned.
Nilanjana Chatterjee, who had got off her car to help the victim and suffered fractures in her left tibia and fibula when the Honda City ran her over, underwent four hours of surgery on Monday to have rods and plates fixed in her leg.
Pandey was not home when the police visited his east Jadavpur flat on Sunday night. Officers said his cellphone was switched off.
The investigators met Pandey's mother and sought details about her son and the keys to his Honda City, found parked in the garage.
According to sources, Pandey's mother said she did not have the car keys, nor did she know where he was. This newspaper could not contact the family for their version.
Officers said the police had seized the Honda City on Monday, towing it away from the garage.
The police have registered a case invoking the charges of attempt at culpable homicide not amounting to murder, outraging a woman's modesty, rash and negligent driving, and causing grievous hurt by an act that endangers lives. Conviction can lead to a maximum of three years in jail.
A man whom the police had detained on Sunday night for questioning has been released. Police sources said he was attached to the showroom from where the Honda City had been bought, and had been summoned to the police station to provide details about the vehicle's owner.
Pandey, who the police said works with a private insurance firm, had allegedly assaulted the woman in the car when she insisted on being dropped at her home as it was past midnight.
She was allegedly pushed out of the car when Nilanjana's husband, hearing the woman's screams, pulled his car over in front of the Honda City, blocking its way.
As Nilanjana got off the Maruti Alto to help the woman, the Honda City turned round and sped away, crushing her left leg.
Asked why the police had failed to arrest Pandey till late Monday night despite securing his phone number and address on Saturday night, officers at Anandapur police station blamed the initial confusion over the suspect's name.