Calcutta Metro's slow-mo stretch
Engineers tunnel under Calcutta's oldest Metro Rail to clear way for East-West line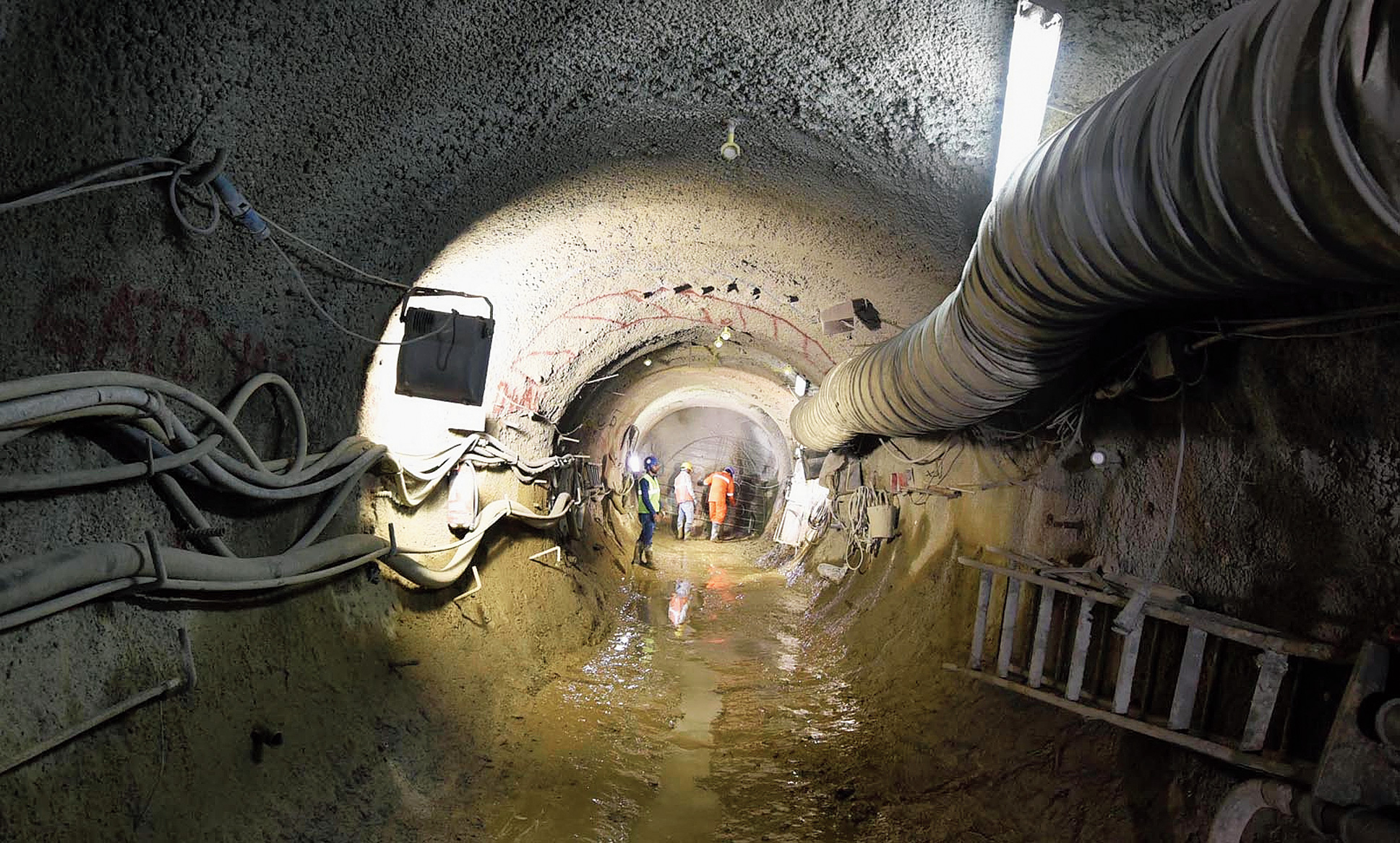 ---
|
Calcutta
|
Published 04.12.18, 09:19 PM
---
If she is lucky enough to get a seat during her daily Metro commute to work, Barnali Dutt's cue to get up is usually the announcement in a familiar female voice: "Station Esplanade."
This gives her just about two minutes to comfortably make her way through the scrum of standing passengers and position herself near a door before the train pulls into Chandni Chowk.
Barnali's clockwork strategy has been a bit off lately, thanks to a mismatch between the timing of the announcement and the movement of trains towards Esplanade. "I have noticed that the train is still some distance from the station when the automated announcement comes on," she said.
The mystery was solved when a senior Metro Railway official revealed that the speed of trains approaching Esplanade from either direction has dropped from 25kmph to 10kmph because of a tunnel being burrowed 8.25 metres underneath the station and 21 metres below road level.
"The tunnel is a narrow one, about half the diameter of the passage through which trains run. It has been created to reach and cut a series of steel beams standing in the way of the East-West Metro line," the official said.
The beams had been installed about 40 years ago to support the platform and the tracks when the north-south Metro corridor was being built. Around 10 of them, each about 26 metres from the ground, would need to be cut so that boring machines can go underneath Esplanade station to create tunnels for the East-West Metro.
The temporary tunnel's diameter varies from 2.5 to 3.5 metres, alternately widening and narrowing along its winding path. The diameter of the average Metro tunnel is 6.65m.
Kolkata Metro Rail Corporation, the implementing agency for the East-West project that will connect Sector V with Howrah Maidan through the Hooghly, has said it will need until mid-January to finish cutting the beams.
Six beams have been sliced since work started in September.
"As a safety precaution, trains approaching and leaving Esplanade in either direction currently move at a speed of 10kmph. The reduction in speed happens 165 metres on either side of the station," the Metro official said.
Several instruments have been installed on the tracks at Esplanade station, the platform and the pillars to monitor the slightest hint of subsidence.
At 6am every day, a joint inspection of the tracks is done by Metro Railway and ITD-ITD Cementation, the company contracted to
create the East-West tunnels between Esplanade and Sealdah.
An engineering drawing of Esplanade station shows a series of 12-metre vertical steel beams piercing the ground from under the Metro platforms and tracks along the JL Nehru Road-SN Banerjee Road crossing.
The only way to access these beams, engineers said, was to dig a tunnel using the New Austrian Tunnelling Method. One of the smallest excavating machines in the world, manufactured in Japan, has been used to dig the tunnel.